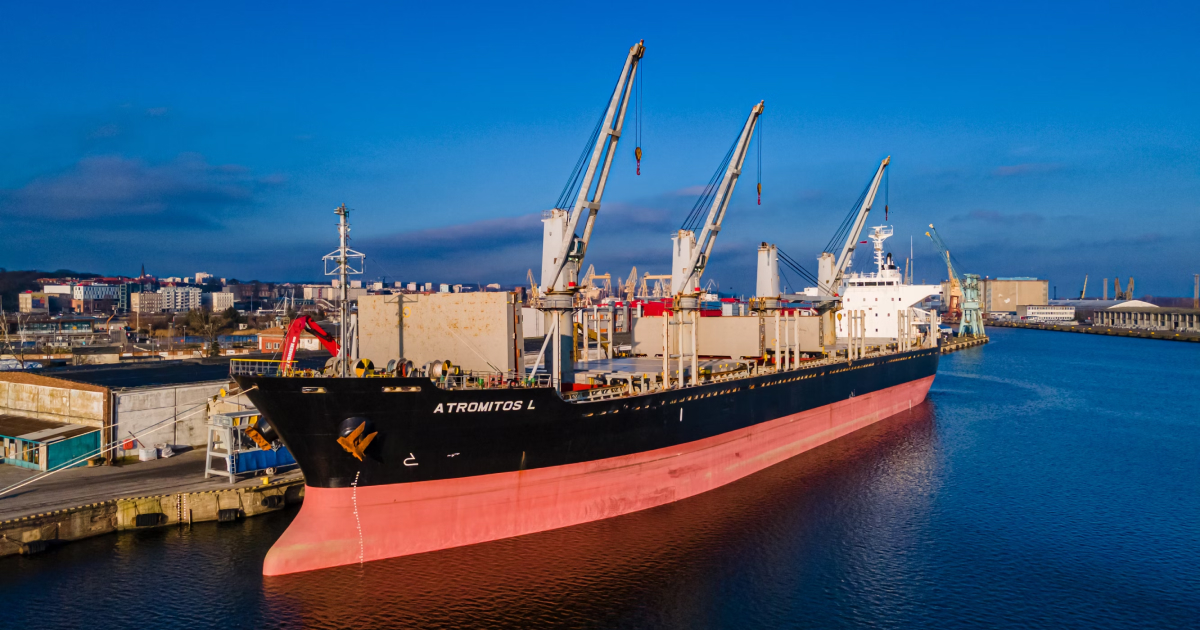 Port Szczecin-Świnoujście
In general, the port complex increased cargo handling by 20.7% y/y for the month
Poland's Szczecin-Świnoujście port complex reduced iron ore transshipment by 12.9% in January 2023 compared to January 2022 – to 100.8 thousand tons. This is evidenced by data on the enterprise's website.
In comparison with December 2022, in January 2023, transshipment of iron ore increased by 75.1%.
In general, in January 2023, the port complex handled 3.06 million tons of cargo. This is 20.7% more than in January 2022 and 4.7% less than in December last year.
Among the main cargoes handled by the port during the month:
coal – 484.7 thousand tons (+82% y/y);
grain – 116.5 thousand tons (-21.1% y/y);
gas – 393.2 thousand tons (+143.6% y/y).
Container handling by the port in January 2023 amounted to 7.64 thousand TEU (-30.1% y/y).
As GMK Center reported earlier, in 2022, Szczecin-Świnoujście increased transshipment of iron ore by 11.4% compared to 2021 – up to 2.11 million tons. In December, processing of iron ore decreased by 67.4% y/y – to 57.1 thousand tons. Overall, the port complex increased transshipment of cargo by 10.8% year-on-year – up to 36.8 million tons.
Since the beginning of the war, Ukrainian steelmakers have completely directed the export of products to Europe by rail. The blockade of the ports left for the Ukrainian steel sector only this direction of product shipment, which is several times more expensive, and the product delivery time is much longer.
At the end of May, the Polish port of Swinoujscie sent the first batch with 30 thousand tons of Ukrainian iron ore. The raw materials were delivered to the port by rail and sent to the customer in Algeria. At that time, there were more than 50,000 tons of Ukrainian iron ore on the port berths.
Also, Ukrainian Railways in 2022 reduced transportation of iron and manganese ores by 45.9 million tons, or by 59.2%, compared to the same period last year – to 31.7 million tons. The ferrous metals decreased by 57.8% y/y – to 9.2 million tons.
---
---