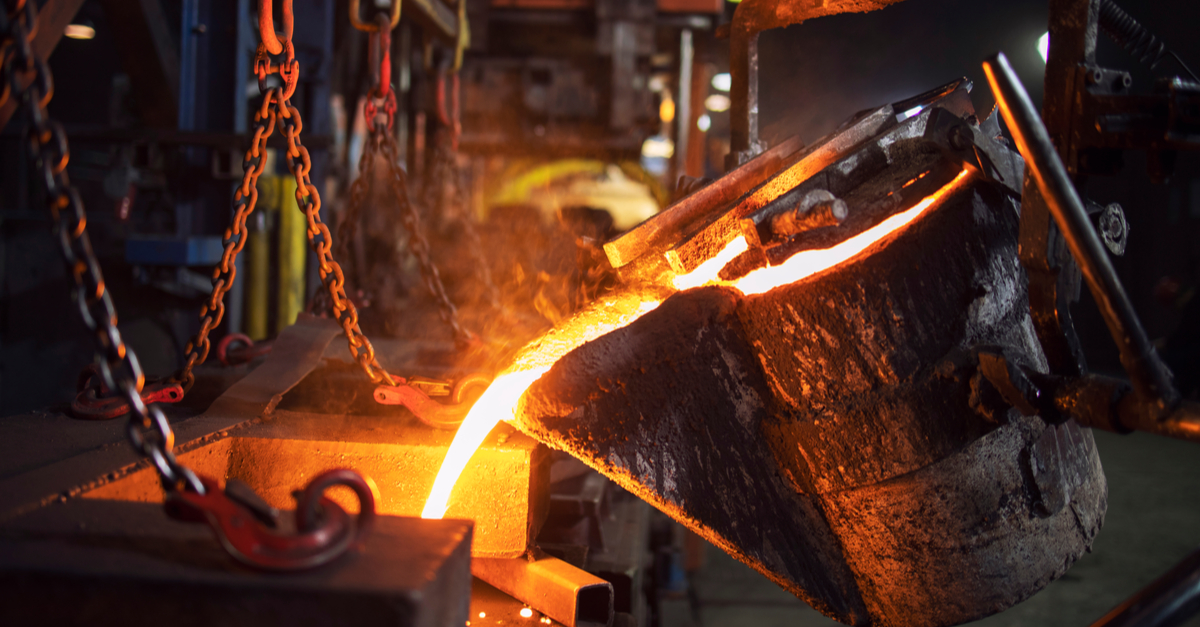 Steel production
Continuous investment activity provokes an excess of steelmaking capacity, especially in Asia
The Organization for Economic Cooperation and Development (OECD) forecasts the growth of global steelmaking capacity by 5.9% in 2023-2025. SteelOrbis reported about it with the reference to the report of the Committee on Science, Technology and Innovation in the Steel Sector of the OECD.
"Global overcapacity continues to be a serious problem facing the world's steel sector. It is expected to increase in the coming years thanks to continuous investment activity in new projects, especially in Asia," the report said.
A total of 53.5 million tons of new steelmaking facilities are nearing completion and are scheduled to be commissioned within the next three years. At the same time, 90.8 million tons of capacity are at the planning stage.
"While steel market conditions showed some improvement in 2021, market conditions are now weakening and overcapacity pressures are increasing," the OECD notes.
Most of the investment in Asia will be in the installation of traditional large-scale blast furnaces, while capacity growth in other regions involves electric arc furnaces.
Chinese steel companies continue to focus their investment in capacity overseas, mainly in Asia and Africa. While China's steelmaking capacity has remained relatively stable over the past few years.
In 2022, global crude steel production capacity may increase by 29.5 million tons or by 1.2% compared to the previous year – to 2.46 billion tons. The Middle East and Asia (in particular, Iran, India, and Vietnam) provide almost a third of this growth.
At the same time, capacity utilization is expected to worsen in 2022. Loading of steelmaking units in 2022 may be 77.1% compared to 78.5% in 2021.
As GMK Center reported earlier, global production of steel in January-October 2022 decreased by 3.9% compared to the same period in 2021 – to 1.553 billion tons. In 2021, global production of unrefined steel amounted to 1.95 billion tons, which is 3.7% more y/y.
According to WorldSteel forecasts, in 2022 global consumption of steel will fall by 2.3% compared to 2021 – to 1.796 billion tons. In 2023, steel consumption is expected to increase by 1% – up to 1.814 billion tons. The outlook for 2023 depends on the strengthening of monetary policy and the ability of central banks to contain inflationary expectations.
---
---