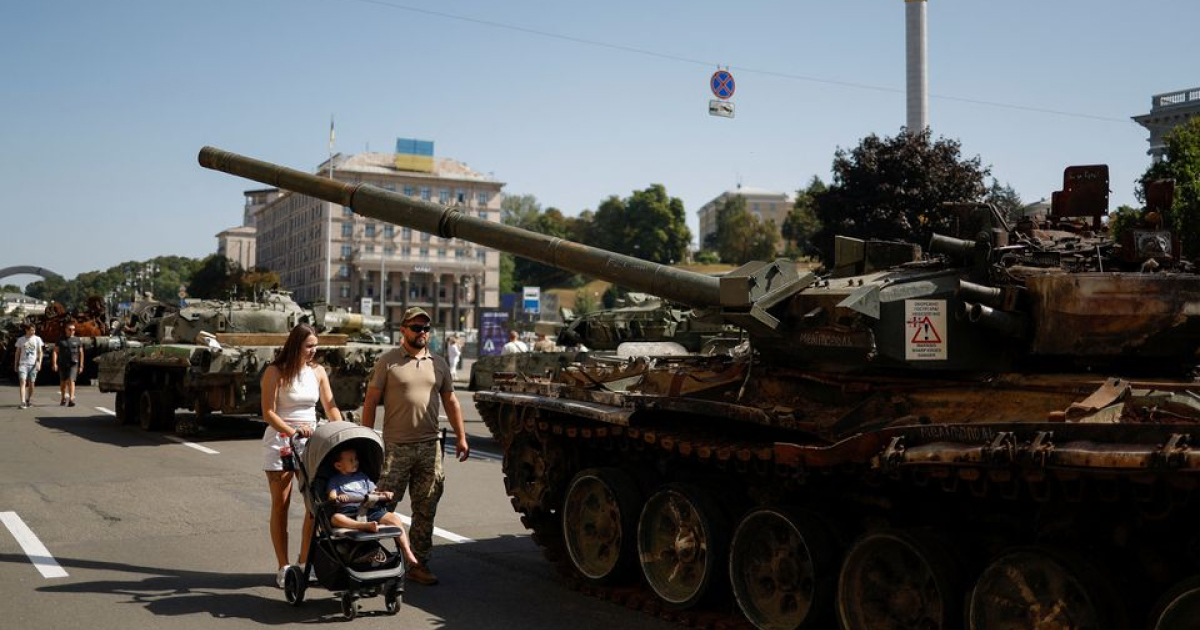 (c) reuters.com
The country's economy may begin to grow in 2023 after a deep decline in 2022 by 35-40%
The Ministry of Economy predicts the stabilization and growth of Ukraine's economy in 2023 by 15.5%, depending on the course of war started by Russia. This was announced by the First Vice Prime Minister – the Minister of Economy Julia Svyridenko in an interview for Reuters.
"Now the government officials were compiling macroeconomic forecasts ahead of the start of negotiations next month with the International Monetary Fund on a fresh lending programme," Yuliya Svyridenko said.
Current forecasts for gross domestic product in 2023 ranged from a further contraction of 0.4% to an expansion of 15.5%, after a likely contraction of 30-35% in 2022.
"We understand that we have to keep the economy moving. It's very hard to make new forecasts because of the uncertainty. It fully depends on the military scenario," she added.
The new lending programme should be relatively large and needed to be agreed quickly to help free up funds from other creditors and reassure investors.
According to Oleg Ustenko, senior economic adviser to the President of Ukraine, an IMF loan of $5 billion over 18 months could serve as an anchor for a larger package of $15 billion-$20 billion from other creditors.
According to Yulia Svyridenko's calculations, Ukraine has already received $12.7 billion in international budget support from other countries and institutions since Russia's invasion. By the end of the year, Ukraine expects to receive another $14 billion from the already promised aid. She called on countries and donor institutions to fulfill their aid pledges.
"It's very important for us to keep getting this financial aid – and aid in general – from our partners We're fighting for values that are important for Europe and the United States," the Minister of Economy summarized.
Previously the Ministry of Economy predicted fall of Ukrainian economy by 35-40% by the end of 2022 due to the war started by Russia. Now the Minister of Economy Yulia Svyridenko has improved the forecast to 30-35%.
As GMK Center reported earlier, the National Bank of Ukraine predicts a 37.5% decline in the country's GDP in the second half of the year compared to the same period in 2021. In particular, the decline will be 37.5% in the third quarter, and 39.3% in the fourth.
Also, the National Bank of Ukraine predicts a 33% decline in the country's economy by the end of 2022 and a subsequent recovery by 5-6% in 2023-2024, subject to the completion of the active phase of the war and the unblocking of the Black Sea ports.
---
---