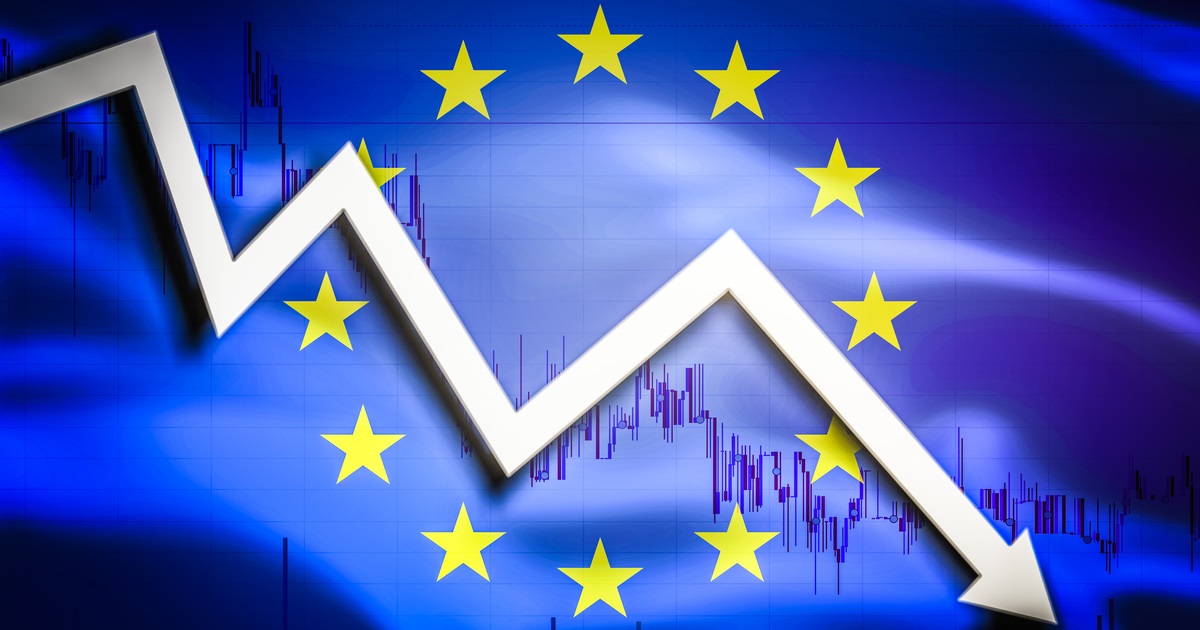 The economic growth forecast for next year is 0.3%
EU officials cut their eurozone economic growth forecasts for 2023. They believe that the economy is decreasing, and this process will continue in the first quarter of next year. Bloomberg informs about it.
"Amid elevated uncertainty, high energy price pressures, erosion of households' purchasing power, a weaker external environment and tighter financing conditions are expected to tip the EU, the euro area and most member states into recession. It is expected that the increase in price pressure will move the peak of inflation to the end of the year," the European Commission noted.
In October 2022, inflation in the EU reached a new high of 10.7%. The EC believes that price growth this year will average 8.5%, 6.1% in 2023 and 2.6% in 2024.
The economic growth forecast for 2022 is 3.2%. For 2023, the European Commission forecasts growth of only 0.3% compared to previous expectations of 1.4% released in July. According to the analysis of European officials, in 2023 the German economy will contract the most.
According to European Commissioner Paolo Gentiloni, the EU economy is at a turning point, the outlook has deteriorated significantly, and inflation continues to grow faster than expected.
According to European officials, the economic outlook remains uncertain due to the war in Ukraine. In addition, the potential for further economic shocks has not been exhausted. They see the greatest threat in the unfavorable gas market and the risk of its shortage, especially in the winter of 2023-2024.
As GMK Center reported earlier, IMF predicts that global economic growth will slow to 2.7% in 2023. Global inflation is forecast to increase from 4.7% in 2021 to 8.8% in 2022, but to decrease to 6.5% in 2023 and to 4.1% by 2024. According to the report, the war in Ukraine continues to powerfully destabilize the world economy, its consequences cause a serious energy crisis in Europe, as well as destruction in Ukraine.
---
---