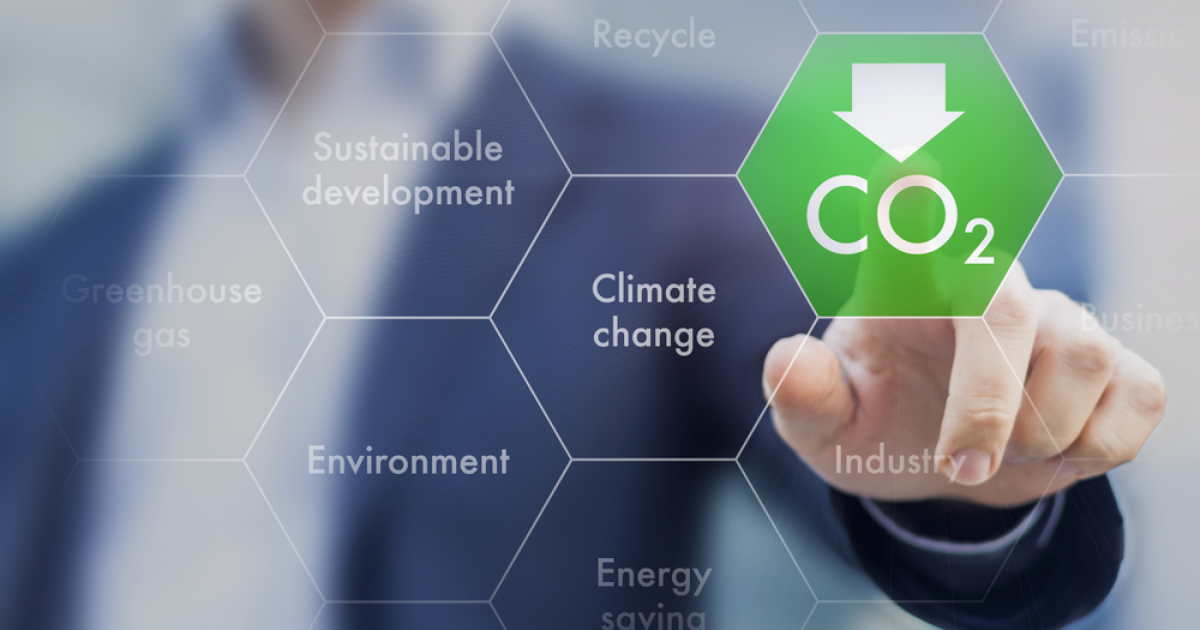 Decarbonization
The analyst company GMK Center will be the executor of the study
The Committee on industrial ecology and sustainable development of the European Business Association (EBA) has started a study of the international experience of carbon pricing and the possibilities of its implementation in Ukraine. This is stated in the messages on the organization's website.
The executor of the study will be the analytical company GMK Center, which won the tender held by the EBA in April. Based on the results of the analysis, recommendations regarding the introduction of a system of trading quotas for greenhouse gas emissions in Ukraine will be made public.
"GMK Center, as a member of the Industrial ecology and sustainable development committee, provides analytical support to the European Business Association on an ongoing basis. We believe in the green transformation of the Ukrainian economy and hope to join this process by contributing to the development of the greenhouse quota trading system in Ukraine," said Stanislav Zinchenko, CEO of GMK Center.
As part of the research, the following will be performed:
review of current CO2 pricing mechanisms in different countries;
determination of advantages and disadvantages of the main pricing mechanisms with justification of the best solution for Ukraine;
description of the EU greenhouse gas emissions trading system (EU ETS), in particular, the current scheme of work, the distribution of powers between the European Commission and the countries, a comparison of the EU ETS with the CO2 tax in Ukraine and others;
determining the conditions for the introduction of the emissions trading system in Ukraine.
According to Svitlana Mykhailovska, deputy director of the European Business Association, despite the war, political and economic instability, the green agenda has not lost its relevance for the Ukrainian business community. In particular, attention to the development of low-carbon development strategies, appropriate technological solutions and decarbonization of the domestic economy as a whole remains stable.
"At the same time, the introduction of carbon border adjustment mechanism (CBAM) in the European Union, obtaining the status of a candidate country for joining the EU obliges Ukraine to speed up the process of integration into the European market for trading greenhouse gas quotas (EU ETS) through European integration," she noted.
In the coming months, Ukrainian business plans to offer the concept of a trading market for CO2 emission quotas for Ukraine. These proposals, according to Svitlana Mykhaylovska, will help in the reconstruction of Ukraine.
As GMK Center reported earlier, in April 2023 the European Parliament approved  five legislative acts from the Fit for 55 package, which aims to reduce greenhouse gas emissions by 55% by 2030 (compared to 1990 levels). Among the approved acts are CBAM and a reform of the emissions trading system (ETS) in the EU.
Also, Ukrainian exporters to the EU should keep the finger on the pulse on future details of CBAM implementation as the mechanism is still under development. Estimates of its impact on Ukrainian proudcers vary. In particular, according to the latest estimates of EY analysts in Ukraine, CBAM could potentially cost Ukrainian producers $300 million.
---
---