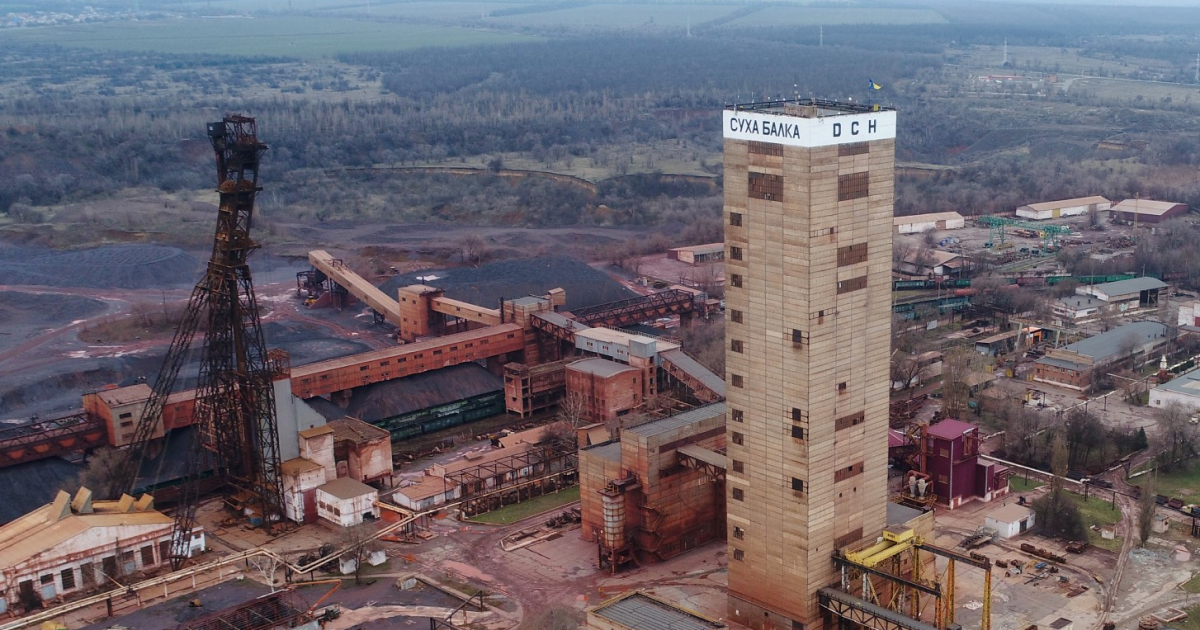 Sukha Balka
The new production capacity will be developed during the summer months
The Sukha Balka mine, which is part of the DCH group, put into operation a new production capacity with reserves of over 71,000 tons of iron ore in May. It is stated in the company's corporate newspaper.
Block 37-45 is located at the -1340 m horizon in the «Main» deposit of the Yuvileina mine. Project reserves of the block amount to 71.3 thousand tons. The iron content in the iron ore massif is 59.62%. The peculiarity of this resource center is the strength of the rock, which sometimes reaches the mark of 14 points.
«If the rock is strong, it affects the organization of the technological process. In such conditions, it is necessary to involve appropriate machinery and equipment. But the geological characteristics did not prevent the miners from carrying out cutting operations in the planned period», noted the chief engineer of the Yuvileyna mine, Mykola Puntus.
The new unit was developed with the help of self-propelled equipment, in particular, a drilling carriage and delivery vehicles with a bucket capacity of 1 and 0.6 m3.
«Miners plan to complete production at this production facility in 4 months. Currently, clean-up excavation is underway and new production units are being prepared for further operation,» the message says.
As GMK Center reported earlier, in April 2023, Sukha Balka resumed tunneling works with the involvement of self-propelled equipment in the technological process at the 1,500 m horizon of the Yuvileyna mine.
In addition, in April, new production facilities with reserves of 43,000 tons of iron ore mass were prepared for operation at the mine. The iron content in the massif is 58.47%, and the development of the deposit will take 3 months. Another new block 26-30 in the same deposit («Gnizdo») is also prepared for development. Its reserves amount to 31.5 thousand tons with an iron content of 56.42%.
In 2022, Sukha Balka put into operation about 10 new blocks with a total capacity of 800,000 tons of iron ore.
The Sukha Balka mine specializes in underground iron ore mining with a capacity of about 3.1 million tons per year. The mining includes the mines Frunze and the Yuvileyna.
---
---