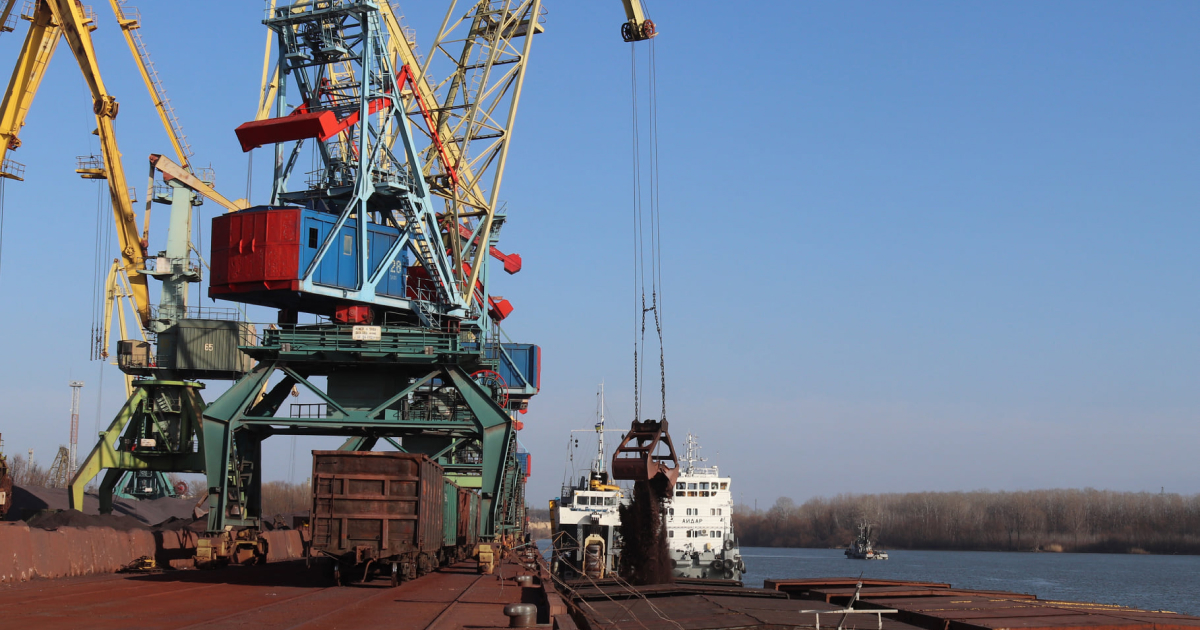 SS IZM MTP
506.9 thousand tons of cargo were shipped for export, and 209 thousand tons were accepted for import
In March 2023, the state enterprise Izmail Sea Trade Port processed 721.5 thousand tons of cargo, which is a record for the entire history of the enterprise. This is stated in the state stevedore's message on the Facebook page.
"In the past, in the golden days of the Izmail port, the largest annual cargo transshipment volume reached 7.3 million tons per year in 1989. It is not difficult to calculate that on average for a month it was about 585 thousand tons, and the highest figure for a month was reached in the same year at the level of 712 thousand tons. That is, in March 2023, we exceeded this record! And this is under the conditions that the staff of the port has become two times smaller," the message reads.
During the month, the port handled various types of cargo, including general, dry bulk and containers. 506,900 tons of products were shipped for export, and 209,000 tons of imports were accepted. The number of processed sea vessels reached 88 units.
As GMK Center reporyed earlier, the port of Izmail in February 2023 increased transshipment of cargo by 24% compared to January of the current year – up to 1.354 million tons. The company exceeded the cargo handling plan by 274%.
At the same time, in January 2023 port of Izmail processed almost 38 thousand tons of pig iron, while for the whole year 2022 only 18.9 thousand tons of such products were transported. Pig iron was shipped to Turkiye, Romania, Austria, Bulgaria, and Italy.
In general, for the 2022, Izmail port increased cargo transshipment by 2 times compared to 2021 – up to 8.89 million tons.
A tripartite meeting was held between Ukraine – the European Commission – Romania, during which the parties agreed to coordinate efforts to improve and develop export capacities through the Ukrainian and Romanian channels of the Danube River.
The Ministry of Infrastructure of Ukraine plans to increase the throughput capacity of Ukrainian ports on the Danube by 1.7 times – up to 25 million tons per year. MIU plans to modernize the ports of Izmail, Reni and Ust-Dunaysk, build new terminals and hubs, and attract private investment for the construction of terminals.
---
---