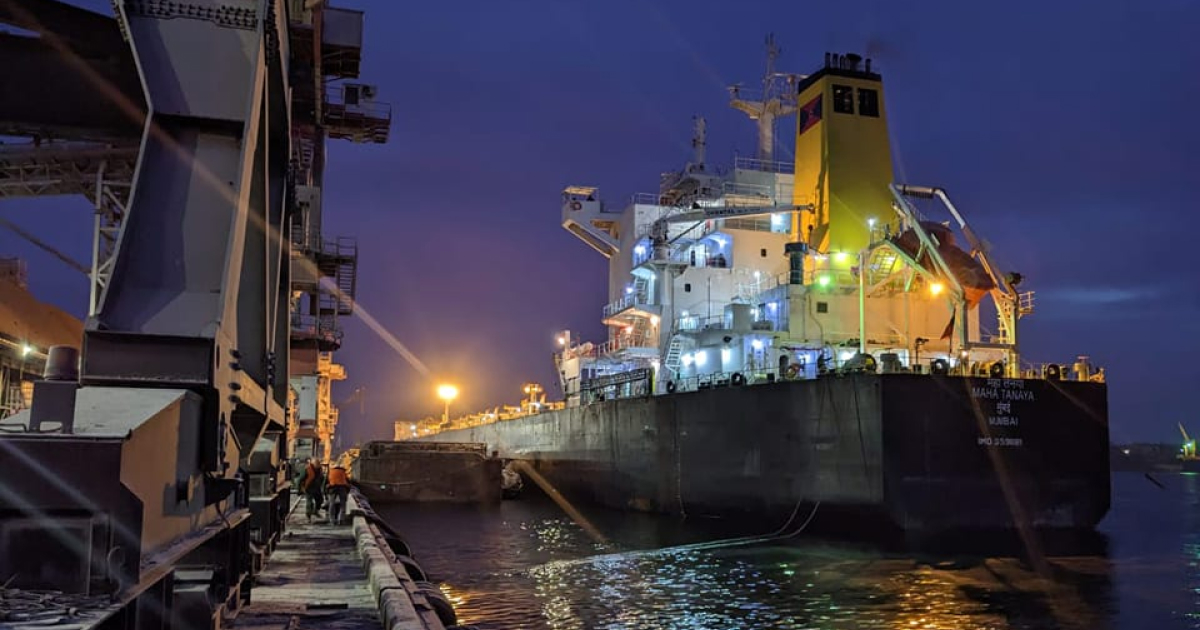 Sea ports of Ukraine
Sea transport provided 54% of Ukrainian exports last year
In 2022, Ukrainian seaports reduced cargo turnover by 61.4% compared to 2021 – to 59 million tons. «Ukrainian Sea Ports Administration» (USPA) informs about it on the Facebook page.
Export transshipment of cargo by port operators decreased by 59.5% y/y – to 47.8 million tons, and import transshipment –  by 74.2%, to 6.2 million tons. Grain cargoes – 28.8 million tons, and bulk dry cargoes – 4.8 million tons are among the leaders in cargo nomenclature. Sea transport last year provided 54% of Ukrainian exports.
Since the beginning of hostilities in Ukraine, seaports have been suspended due to the mining of sea lanes and the threat of piracy from ships of the Black Sea Fleet of the Russian Federation. At the same time, sea ports started the year with positive dynamics. In particular, in January 2022, the Pivdenny Port increased transshipment of iron ore by 5% – up to 2.25 million tons, and the total handling of cargo by 37.9% – up to 5.105 million tons.
The achievement of 2022 was the signing and extension until March 18, 2023, of the grain initiative, which allowed to unblock the ports of Greater Odessa.
"2022 was supposed to be the year of port infrastructure development, and we started it very strongly. But the date of February 24 fundamentally changed our plans. Last year was a year of struggle. One of the main tasks of our team, in the conditions of blocking the work of most Ukrainian ports, was the development of transport logistics in the Danube region. As a result, the Danube ports showed the best work results for all the years of Ukraine's independence," the message says.
By the end of 2022, Port Reni exceeded cargo handling indicators by 5 times y/y – up to 6.82 million, the port of Izmail – by twice, up to 8.89 million tons, and Ust-Dunaisk – by 12.3 times, up to 785 thousand tons.
"Despite the fact that the Danube ports have attracted almost all available capacity for cargo transshipment, there is potential for further development in 2023. This is the modernization of the port infrastructure, the construction of new terminals, the continuation of dredging works and the attraction of investments," commented the head of USPA Oleksiy Vostrikov.
As GMK Center reported earlier, in 2021, Ukrainian sea ​​ports reduced iron ore transshipment by 14.8% compared to 2020 – to 37.75 million tons. The total cargo turnover decreased by 3.8% y/y – to 153.07 million tons.
Ukrainian steelmakers suffered greatly and continue to suffer from the blockade of seaports. In 2022, the export of iron and manganese ores decreased by 45.9% compared to 2021 – to 23.98 million tons. At the same time, in the first quarter, about 10.6 million tons of raw materials were exported – 44% of the total volume of exports for the year.
---
---