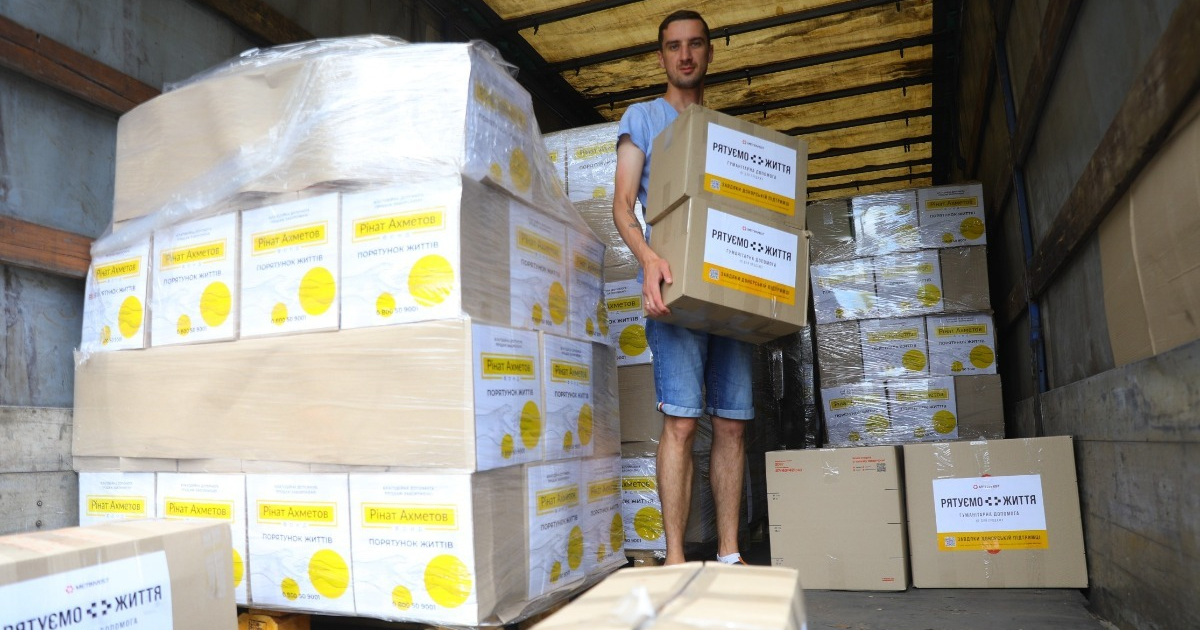 (с) scm.com.ua
77,300 civilians and internally replaced people, as well as 22,600 veterans and pensioners, are among them
Metinvest Group and DTEK, in coordination with the Rinat Akhmetov Foundation, continue the implementation of the Saving Lives humanitarian project. In four months, 122,500 people in various regions of Ukraine received its aid. Among them are 77,300 civilians and migrants, as well as 22,600 veterans and pensioners, the statement of the SCM group reads.
"These are internally displaced people, residents of liberated territories, vulnerable groups, families of Metinvest's mobilised employees, and workers in receipt of welfare benefits. In addition, the humanitarian aid will cover 30,000 pensioners, the retired employees of Metinvest. With this aid, the elderly can save money and time when looking for basic food and necessities," the statement says.
Also, despite the constant threat of shelling from the Russian Federation, the residents of Avdiivka near the front continue receive food packages, which are delivered by employees of the Avdiivka Coke Plant.
About 90 donor companies from around the world now support Saving Lives humanitarian project: Germany, Italy, Poland, the Netherlands, Spain, the USA and other countries.
There is also a charity fund called Do it together, which was created to implement humanitarian project initiatives and finance them. Among the fund's donors are companies from steel industry, trade, IT, jurisprudence, mechanical engineering, banks, etc.
Since the beginning of the Russian invasion and until June 1, Metinvest Group has donated more than UAH 1.5 billion to help the Ukrainian army, civilians and employees. In total, the SCM (Managing structure of Metinvest), the Rinat Akhmetov Foundation and the Shakhtar football club provided UAH 2.4 billion or approximately $80 million to support Ukraine.
In June, GMK Center has signed a memorandum of understanding with the Saving Lives Charitable Foundation.
As part of the cooperation, GMK Center plans to post materials about the charitable organization's activities on the website and social networks, cover and participate in public events and international conferences aimed at providing assistance to the citizens of Ukraine.
You can support the project at the following link.
---
---