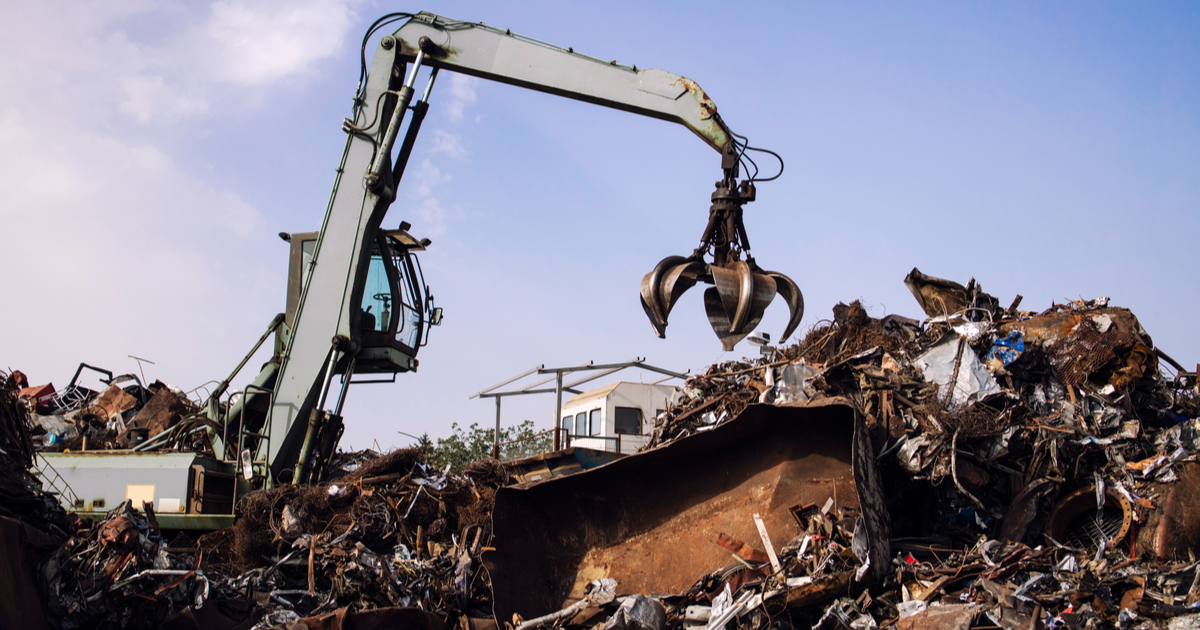 Scrap
Domestic supplies of scrap metal to steel plants for the year amounted to 895.7 thousand tons
In 2022, the scrap metal collection in Ukraine decreased by 75.9% compared to 2021 – to 996.7 thousand tons. Ukrainian Association of Secondary Metals (UAVtormet) informs about it.
"In 2022, there will be a critical reduction in the volume of scrap metal collection – only about 996.7 thousand tons were collected. This is the lowest indicator since Ukraine's independence and indicates a crisis in the procurement and processing industries of the national industry," the report says.
Export of scrap metal for 12 months of 2022 amounted to 53.6 thousand tons, while in 2021, 615.7 thousand tons of scrap was exported. At the same time, the import of scrap metal for the year fell to 1.8 thousand tons compared to 23 thousand tons in 2021.
Domestic scrap supplies to steel plants for 2022 decreased by 73% – to 895.7 thousand tons. As of January 1, 2023, technological scrap stocks at steel enterprises are estimated at 10-15 thousand tons.
"Supply of scrap metal to Ukrainian steel plants in 2022 has decreased by almost four times. Despite this, the technological needs of Ukrainian steelmakers were fully met, and the necessary operational stocks of raw materials were also created," the association notes.
According to forecasts of UAVtormet, scrap collection in Ukraine in 2023 will amount to 900-950 thousand tons, and domestic supplies to steel processing plants will amount to 800-820 thousand tons.
As GMK Center reported earlier, in 2021, scrap collection in the country increased by 34.6% y/y – up to 4.1 million tons, scrap deliveries to steel enterprises increased by 15% y/y – up to 3.3 million tons. Export of scrap metal from Ukraine in 2021 increased 17 times y/y – up to 615.7 thousand tons.
Also, Ukrzaliznytsia, one of the largest suppliers of scrap to the Ukrainian market, in 2022 successfully implemented 113.04 thousand scrap ferrous metals with a total value of UAH 669.98 million. This is 43.8% and 55.4% less, respectively, compared to 2021.
The largest buyers of scrap metal for the railway operator were steel enterprises of Ukraine – Metinvest-Resources (33.28 thousand tons for UAH 178.1 million) and Dniprostal (30.34 thousand tons for UAH 155.66 million).
---
---