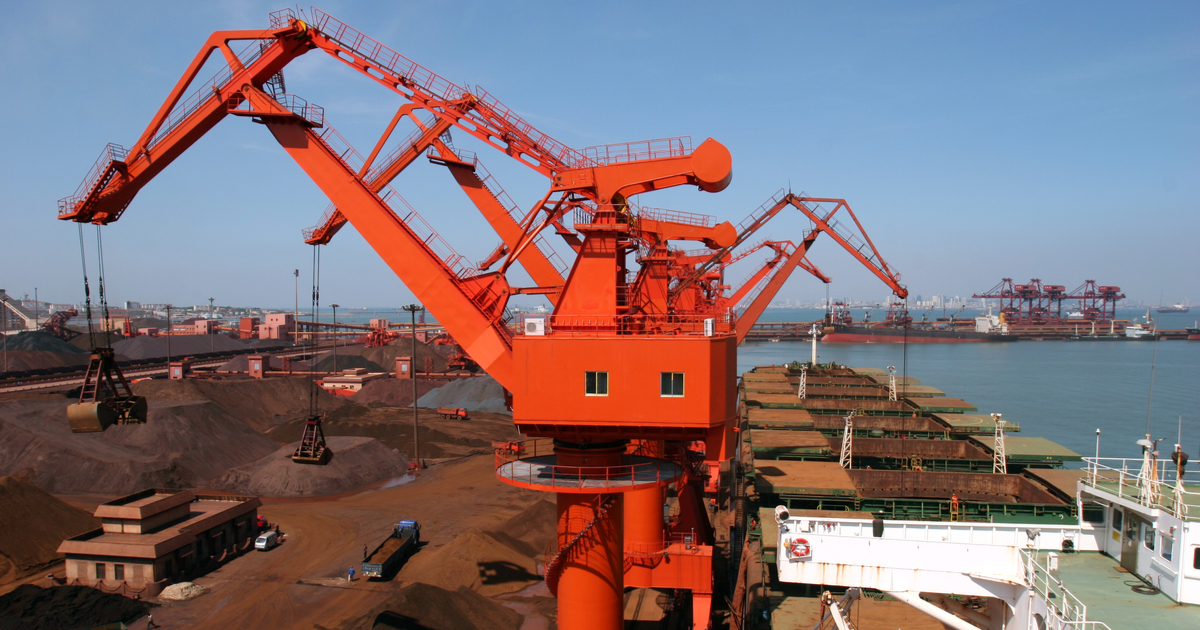 Iron ore
The pace of work of plants may encourage them to replenish raw material stocks
Rising iron ore port inventories in China due to more vessels unloading may have limited downward pressure on prices. S&P Global reports about it.
Higher rates at Chinese steel mills may prompt them to increase port purchases amid low iron ore stockpiles.
China's iron ore stockpiles increased late last week as major ports unloaded significant volumes of cargo, according to market sources. Although total inventories are still at their lowest level in several years, their increase may ease some of the supply shortage problem.
Most steel mills in China had low levels of iron ore reserves and purchased products from ports as needed. With an increase in the volume of raw materials in the ports and a slight decrease in prices, steel processing plants can get a good opportunity to replenish them and maintain them at an appropriate level.
However, market participants noted that the negative margin could prompt Chinese steelmakers to cut raw material costs. For example, some factories in Tangshan resold iron ore purchased earlier at higher prices and purchased it at the port at a relatively low price to lower the average cost of raw materials.
The reduction of sintering volumes in Tangshan took place during the forum of the «Belt and Road» initiative (October 17-18), which affected the local demand for iron ore. In addition, the market expects severe reductions in blast furnace production in China, although there is currently no significant curtailment. Most steel mills maintained high operating rates, but reduced pig iron output, in particular by adjusting blast furnace performance.
It is unlikely that Chinese steelmakers can take the initiative to cut steel production and shut down blast furnaces. This can happen if all types of finished steel products have negative profitability and domestic and export demand remain sluggish.
As GMK Center reported earlier, iron ore prices in China on October 13-19 recovered amid falling stocks in ports. Starting from October 17, quotations began to increase, as the mood of investors improved amid of strengthening the liquidity of the banking system by the central bank. In addition, prices strengthened due to limited scrap supply. The long weekend triggered a further reduction in raw material stocks in Chinese ports, which is the main factor behind the increase in its cost. As of October 13, they amounted to 105.2 million tons, which is the lowest figure since June 2020.
Also, steel production in China will decrease moderately in the fourth quarter of 2023, according to CISA. This will mainly happen through production control measures and policies aimed at reducing energy consumption in the country and protecting the environment.
---
---