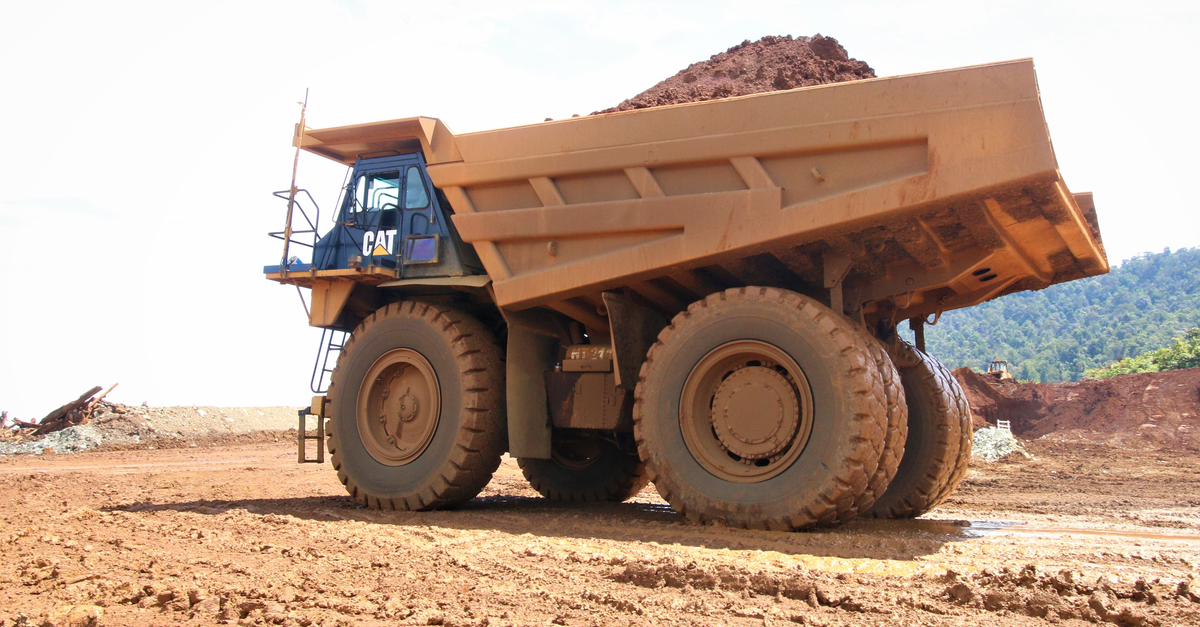 Iron ore
The real situation in the country's steel sector does not correspond to the trend in the iron ore market
January iron ore futures, the most traded on the Dalian Commodity Exchange, for the period October 13-19, 2023, increased by 2.9% compared to the previous week – up to 866.5 yuan/t ($118.44/t). This is evidenced by HellenicShippingNews data.
On the Singapore Exchange, quotes for basic November futures as of October 19, 2023, increased by 2.3% compared to the price a week earlier – to $116.85/t.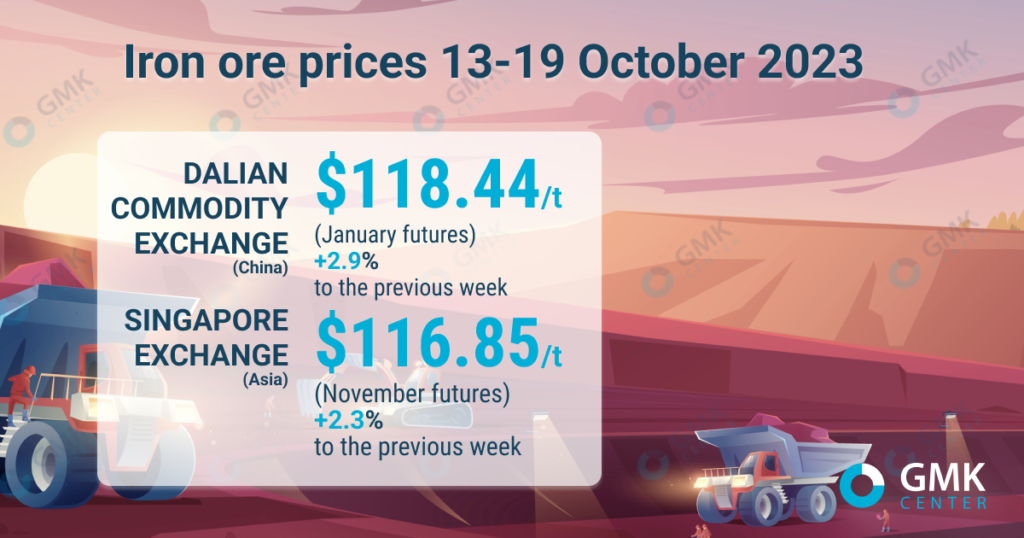 After the end of the Chinese holiday holidays, which lasted from September 29 to October 8, iron ore prices began to decline. This trend continued throughout the next week as the market worried about the outlook for steel demand in the country amid falling margins at many steel mills. Hopes for more economic stimulus from Beijing and positive September goods trade data helped limit the fall in iron ore prices.
Starting on October 17, quotes began to resume as investor sentiment improved amid China's Central Bank strengthening liquidity in the banking system. The country's Central Bank conducted medium-term lending transactions (MLF) in the amount of 789 billion yuan. In addition, prices have strengthened due to the limited supply of steel scrap. This had a positive impact on consumption and demand for iron ore.
The long weekend provoked an even greater decrease in raw material inventories in Chinese ports, which is the main factor in rising prices. Thus, inventories fell for five weeks in a row, reaching 105.2 million tons as of October 13, the lowest level since June 2020.
"Low inventories and the wide spread between spot and futures prices have indeed supported iron ore, but data shows pessimism reigns in the steel market," said Chen Peng, an analyst at Sinosteel Futures.
Price growth this week was restrained by disappointing steel production data in September. Over the month, Chinese steelmakers reduced steel production by 5% m/m and 5.6% y/y as producers cut capacity due to high commodity prices and weak demand.
The deepening crisis in the real estate sector of China, the world's largest steel consumer, is expected to likely lead to lower steel demand despite further government stimulus.
Today, iron ore futures are rising solely in response to China's robust, upwardly revised Q3 GDP figures (+4.9% y/y). Daily data on steel consumption indicate that the strengthening of prices this week was not due to an increase in ore consumption by steelmakers or an improvement in the real estate market, but only due to hopes for a recovery in demand.
As GMK Center reported earlier, the Chinese steel companies in September 2023 iron ore imports were reduced by 4.9% compared to the previous month – to 101.2 million tons. In January-September, the country's steelmakers increased iron ore imports by 6.7% compared to the same period last year – up to 876 .65 million tons. The average import price during this period was $111.9/t.
---
---