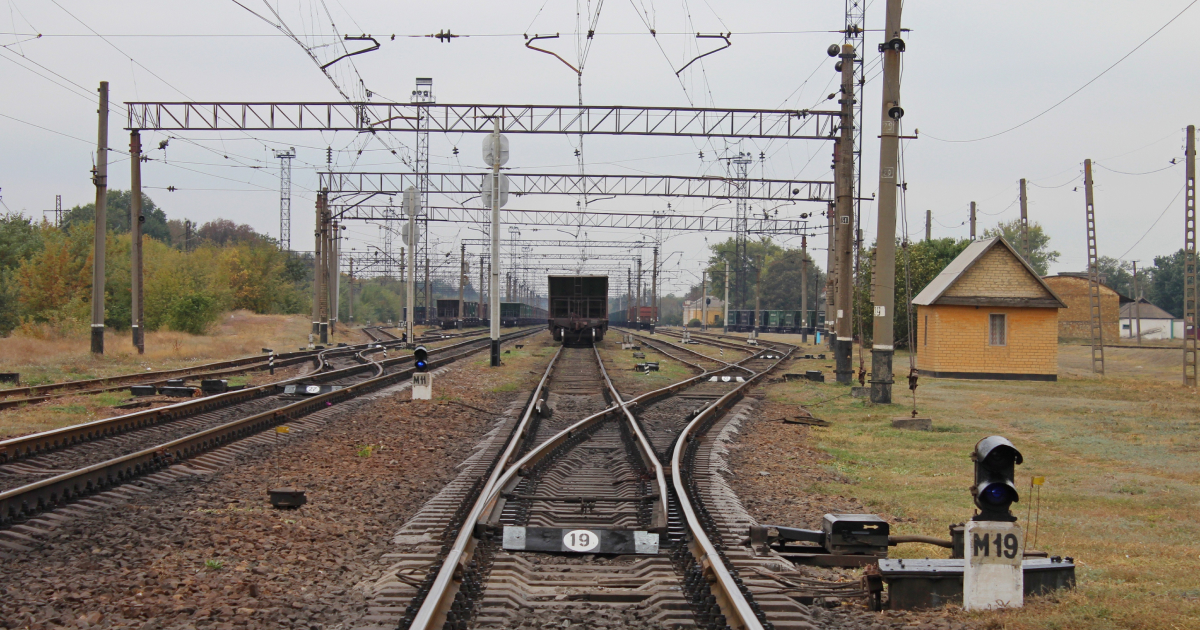 Railway transportation
Volumes of iron ore cargo transportation in the direction of western transits are increasing due to the improvement of the price situation on the EU market
Queues of freight railcars in the direction of border crossings with the European Union began to grow amid increased iron ore transportation. Valeriy Tkachev, deputy director of Ukrzaliznytsia (UZ) commercial work department, stated it, reports Interfax-Ukraine.
"Volumes of iron ore cargo transportation in the direction of the western crossings continue to grow due to the improvement of the market conditions in the EU market, which led to a slight accumulation of wagons in the direction of the crossings of Izów-Hrubeszów (Poland), Uzhhorod-Matevci (Slovakia), Batiovo-Epereshki (Hungary) and increasing the total queue by 1.2 thousand cars," he noted.
The total accumulation of wagons in the direction of 13 border crossings is 16.18 thousand units, of which 3.65 thousand units are with grain. At the same time, on an average day, Ukrzaliznytsia transfers 1.96 thousand wagons to Western partners, of which 641 wagons contain grain. Thus, the total waiting time in the queue reaches an average of 8 days.
The largest accumulation of wagons is recorded in the direction of the Izów-Hrubeszów crossing (Poland) – 3.72 thousand units.
"The load on this joint has increased due to the growth of shipments of iron ore cargoes. Finally, our ore went to the Izów-Hrubeszów crossing, and this will significantly increase our daily transfer of cargoes for export, because this crossing was specially built for the transportation of iron ore cargoes and is the most powerful border crossing in terms of productivity. Recently, it has been operating at half its capacity due to the drop in iron ore transportation," Valeriy Tkachev added.
Also, due to the increase in iron ore transportation, the accumulation of wagons at the Uzhhorod-Matevci crossing (Slovakia) increased by 400 wagons, and by 256 wagons at Batiovo-Epereshki (Hungary).
"The situation at Batiovo-Epereshki is the most difficult: the waiting time for crossing the border at this crossing is now up to 17 days," stated the representative of the UZ.
Ukrzaliznytsia in January 2023 increased railway transportation of iron and manganese ores by 46% compared to the same month in 2022 – up to 1.7 million tons. In general, during the month, UZ transported 11.293 million tons of cargo, which is 11% more compared to December 2022.
As GMK Center reported earlier, the government plans to stimulate the process of creating joint railway checkpoints of Ukraine on the border with the neighboring countries of the European Union in order to speed up the logistics of domestic exporters.
During 2023-2024, UZ plans to launch 6 new border crossings in the west of Ukraine. The railway operator plans to build three additional points on the border with Poland, two – with Romania and one – on the border with Moldova.
In 2022, UZ reconstructed and completely renovated 470 km of railway tracks. In addition, last year railwaymen electrified 82 km of tracks, which is a record for the last 10 years.
---
---