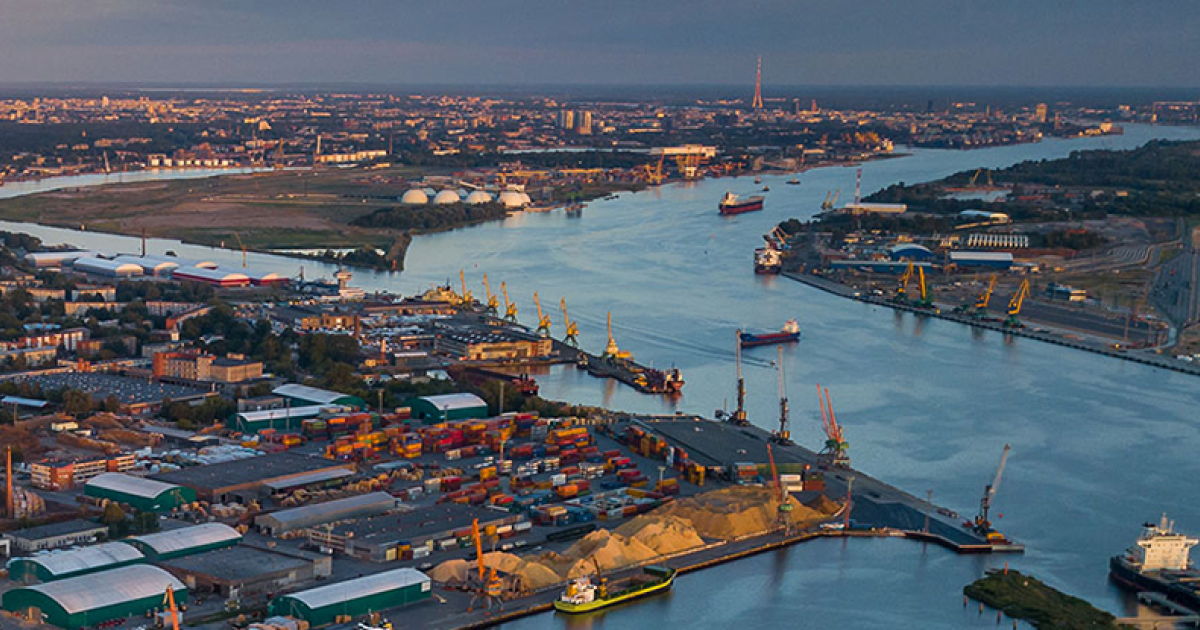 Port of Riga
Iron ore transshipment in the port of Riga decreased by 39.9% y/y in 6 months
In January-June 2023, the Free Port of Riga increased the transshipment of ferrous metals (scrap, steel products, ferroalloys) by 37.1% compared to the same period in 2022 – up to 260.7 thousand tons. This is evidenced by data on the port website.
Transshipment of iron ore in the port of Riga for 6 months of 2023 amounted to 208.9 thousand tons, which is 39.9% less compared to the same period of 2022. In total, in January-June, Riga port workers processed 469.6 thousand tons of steel cargo. This is 12.7% less y/y.
In general, in January-June 2023, the port of Riga reduced cargo transshipment by 14.9% compared to the same period in 2022 – to 9.64 million tons. 5.39 million tons of bulk cargo was processed in 6 months (-19.1% y/y), in particular:
coke and coal – 1.16 million tons (-52.1% y/y);
grain and grain products – 1.24 million tons (+20%);
chemical cargoes – 251.7 thousand tons (-18.8%);
wood – 742.9 thousand tons (+1.5%);
other bulk cargoes – 460.7 thousand tons (-3%).
Processing of general cargo for 6 months of 2023 decreased by 3.7% y/y – to 3.72 million tons, and bulk – by 33.2%, to 531.2 thousand tons.
In 2022, the Riga Free Port reduced the transshipment of steel cargo by 4.5% compared to 2021 – to 1.47 million tons. The volume of iron ore processing was 954.6 thousand tons, and ferrous metals – 28.7 thousand t, which is 16.8% more and 28.7% less y/y, respectively. In general, for 2022, the port reduced cargo handling by 9.3% year-on-year – to 21.5 million tons.
As GMK Center reported earleir, after the start of the war, seaports of Ukraine stopped full-time work. Currently, only grain cargoes under the Grain Agreement are processed. Freight traffic fell to a minimum, since some of the main cargoes – iron and steel products – are not processed.
Ukraine considered the possibility of export of steel products and grains to the world market through the ports of the Baltic Sea. To this end, the Minister of Infrastructure of Ukraine met with colleagues from the Baltic States and Poland to discuss the possibility of creating new transport corridors.
---
---