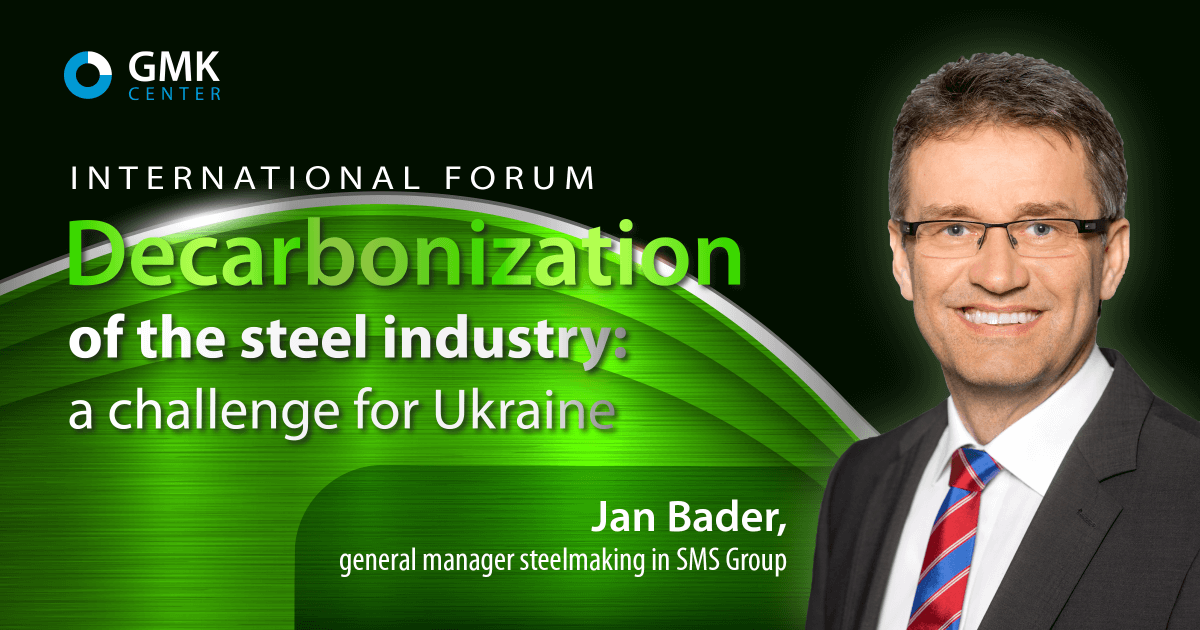 The PEM-BOF route using melted scrap allows to reduce energy consumption and curb emissions
PEM (primary energy melter) technology involving the use of scrap in basic oxygen furnaces allows to cut down CO2 emissions and to reduce energy consumption. The technology is being developed within the framework of a joint project by ArcelorMittal and SMS group GmbH at a plant in Ghent, Belgium.
Jan Bader, the Chief Officer for Steel Production at SMS group GmbH, stated that in his speech at the forum "Decarbonisation of the steel industry: a challenge for Ukraine" in Kyiv.
"The growing financial pressure on CO2 emissions and environmental standards require a substantial decrease in greenhouse gas emissions per ton of steel. The PEM-BOF route using hot metal, melted scrap and ordinary solid scrap enabled us to cut down CO2 emissions by 25% at our plant in Ghent. At the same time, productivity increased. It can rise up to 8% depending on the composition of charge. That is a relatively simple intermediate technology that allows to reduce CO2 emissions and does not require high CAPEX," Mr Bader explained.
He also mentioned that the PEM technology allowed to optimize energy consumption. According to the SMS group, 10% of electricity in electric-arc furnaces generates excess heat. In the PEM technology, scrap is fed into the basic oxygen furnace in the molten state and therefore does not require additional energy for heating. Switching to natural gas-based scrap melting can reduce primary energy consumption and thus curb СО2 emissions.
PEM can help to cut down CO2 emissions through lower use of natural raw materials (iron ore, coking coal, coke, fluxes) and reuse of metallurgical gases (blast furnace gas, coke oven gas).
The first PEM unit was installed at a plant in Ghent in 2012.
The prime partner of the forum "Decarbonization of the steel industry: a challenge for Ukraine" was Metinvest, other partners included Ferrexpo and Interpipe.
---
---