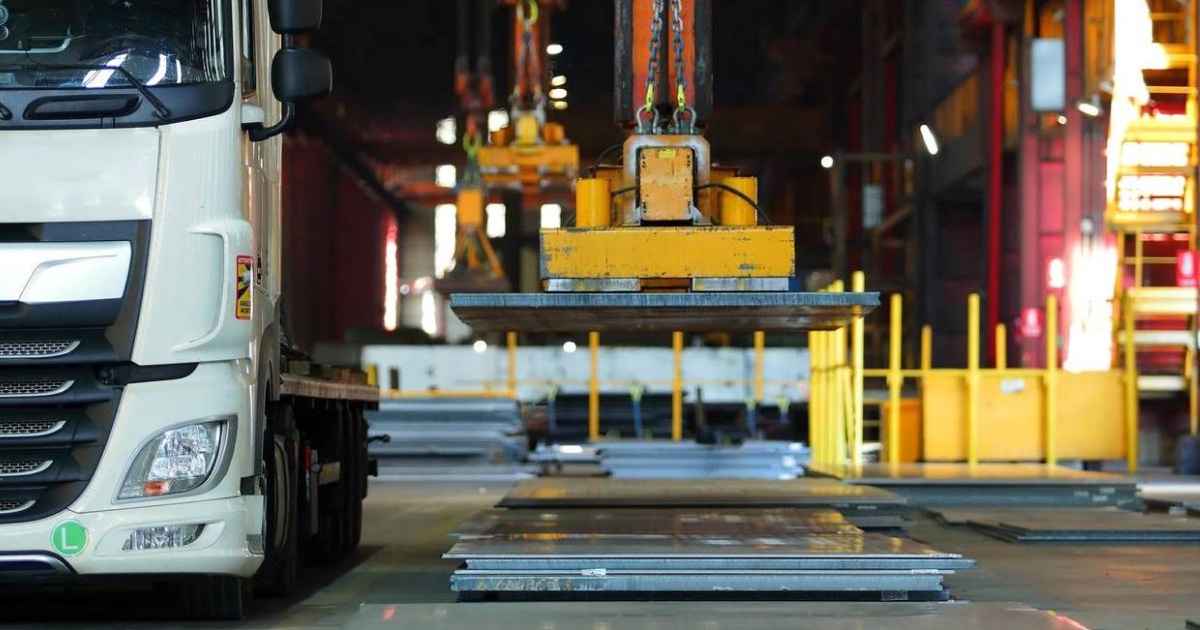 Metinvest
Production of iron ore concentrate was 10.81 million tons, and coal production – 4.96 million tons
In 2022, Metinvest Group reduced steel production by 69% compared to the same period in 2021 – to 2.918 million tons. In the fourth quarter of 2022, steel production decreased by 2% compared to the previous quarter – to 250 thousand tons. The company's data published on the official website informs about it.
Pig iron production for 2022 amounted to 2.743 million tons, which is 72% less than the figure for 2021. In the fourth quarter of 2022, the output of pig iron increased by 22% compared to the third quarter – up to 270,000 tons.
"In connection with the beginning of Russia's large-scale military aggression against Ukraine from February 24, 2022, Metinvest decided to suspend the production activities of a number of its enterprises in Mariupol, Avdiivka and Zaporizhzhia. Later, the Group's Zaporizhzhia enterprises resumed their production. At the same time, the company's assets in Mariupol and Avdiivka were damaged by hostilities, while the city of Mariupol is currently temporarily occupied," the message says.
The output of steel products (semi-finished products and finished products) for 12 months of 2022 decreased by 64% year-on-year – to 3.799 million tons. In the fourth quarter, the Group's enterprises produced 568 thousand tons of steel products, which is 2% less q/q.
For 2022, the Group's enterprises reduced coke production by 64% y/y – to 1.653 million tons, iron ore concentrate (IRC) – by 66%, to 10.712 million tons, and coal – by 11%, to 4.959 million tons. In the fourth quarter, 285 thousand tons of coke (-3% q/q), 1.008 million tons of IRC (+12% q/q) and 1.273 million tons of coal concentrate (+1% q/q) were produced.
"Ukrainian enterprises of the Group, except for those located in Mariupol and Avdiivka, continue to work with different load levels, taking into account safety factors, the presence power supply, as well as logistical and economic factors," the company notes.
As GMK Center reported earlier, in 2021, Metinvest Group increased production of steel by 15% compared to 2020 – up to 9.5 million tons. The output of pig iron also increased by 15% y/y – up to 9.7 million tons. Production of iron ore concentrate amounted to 31.34 million tons (+3% y/y).
At the end of June 2022, Metinvest announced a temporary suspension of operations at the Southern, Ingulets and Northern mining and processing plants. Southern, Ingulets will be suspended from July 1st, and Nothern – from mid-July.
The company explained this decision by a change in the logistics of steel sector, the high cost of steel products and external factors (a significant drop in prices for iron and steel, a reduction in demand and consumption of raw materials).
Also, from July 1, the capacity of Kametstal was reduced to one blast furnace. Of the mining and beneficiation plants, only Central mining and processing plant continues to operate, but with reduced capacity. On November 4, the company announced the recovery works of the Southern Mining after four months of downtime.
---
---