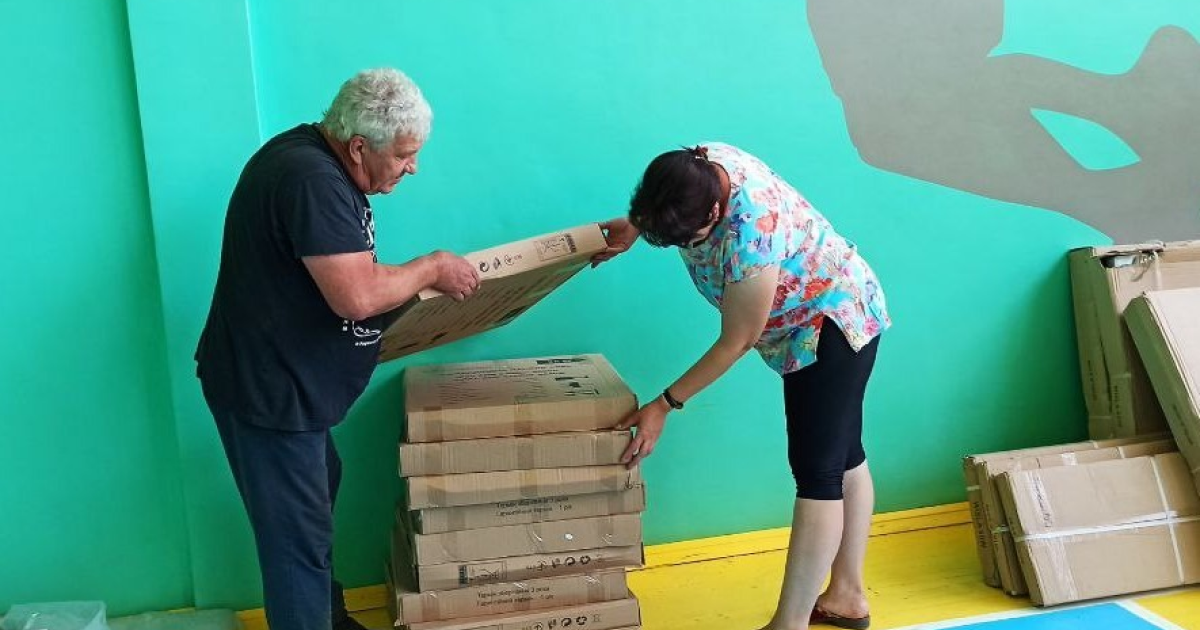 Metinvest's aid
UAH 2.8 billion for the communities of the two regions were allocated to these goals
Metinvest Group allocated UAH 2.8 million to provide housing for more than 3.5 thousand displaced people in the communities of two regions of Ukraine, reports Metinvest.Media.
Since March 2022, the company has been providing systematic assistance in setting up shelters for those Ukrainians who were forced to leave their homes due to the war and chose the communities of Dnipropetrovsk and Kirovohrad regions for temporary shelter.
The funds allocated by Metinvest were used to repair premises in Petrivska, Lozuvatska, Gleyuvatska, Shirokivska, Karpivska and Novolativska communities, also to purchase beds, household items and appliances. The public organization Kryvyi Rih Foundation of the Future was involved in coordinating the project and solving logistical issues.
The largest number of displaced people lived in the Petrivska community in the Kirovohrad region – more than 1,500 people. Mostly women, children, people of retirement age were accepted here. After the de-occupation of Kherson region, the number of those who found temporary shelter here decreased somewhat, but the majority of people remained. Metinvest quickly helped the community with folding beds, mattresses, showers, lighting, household appliances and other necessary things.
In addition, during the year, territorial communities received more than 21,600 food kits as part of the Saving Lives project, which the company implements in coordination with the Rinat Akhmetov Foundation. Humanitarian packages were intended for socially vulnerable categories of citizens, in particular, large families, single mothers, children with disabilities, as well as forced migrants and families affected by the war.
According to the CEO of the Central Mining Dmytro Shevchyk, within a year we are already more clearly and systematically approaching the issues of work organization and assistance.
"We cooperated with communities even before the war, so we quickly agree on cooperation, analyze the situation and act quickly. Because we understand: the lives of Ukrainians who find themselves in trouble depend on our decisions. Today, our social projects have gone beyond the traditional social partnership program. We will continue to work and expand the geography of aid as much as it will be necessary," he emphasized.
As GMK Center reported earlier, from February 24, 2022, Metinvest Group directed more than UAH 3.1 billion to help the country, more than UAH 1.6 billion of which are for the needs of the army through Rinat Akhmetov's Steel Front military initiative. During the year of the war, Metinvest became one of the largest private donors of the Ukrainian army. The defenders of the country received 25,000 helmets and more than 150,000 body armors from the company. Every tenth body armor in the army was produced or purchased by the company.
---
---