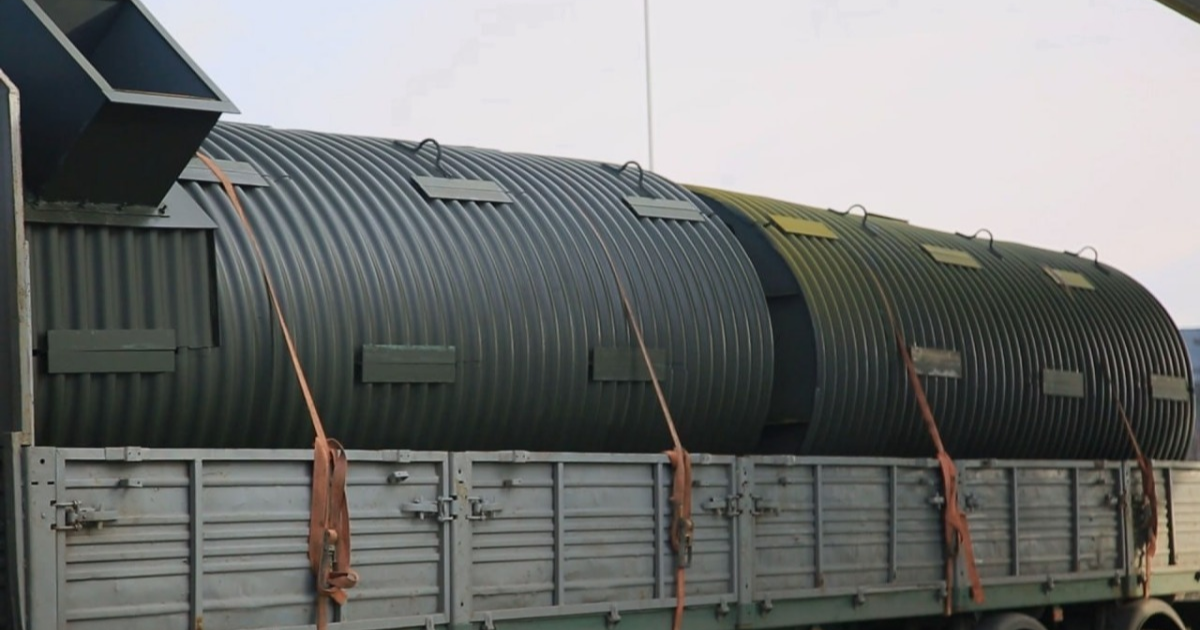 Protective capsule from Metinvest
The production of one protective capsule requires almost 2 tons of steel
Metinvest Group has already delivered a hundred special mobile shelters to the front. Most of them protect the defenders of the country in the areas of the front where there are fierce battles, in particular near Bakhmut. It is stated in the Metinvest.Media's message.
Security modules that allow to quickly set up mobile shelters on the front line are among the most sought-after means of protection.
Prefab structures are produced at the company's enterprises. Structures made of corrugated steel with a thickness of 2 mm were modified from the Soviet model by the Ukrainian military with the help of steel engineers of Metinvest.
The mobile shelter has already been tested in field conditions. Defenders of Ukraine confirm that, provided it is installed correctly, it can withstand artillery fire with a caliber of up to 152 mm.
Protective capsules of the life of fighters are in Avdiivka, Pokrovsk, Zaporizhzhia and Zhytomyr region. The 100th construction, which Metinvest handed over to the military, will save the lives of soldiers near Bakhmut. The shelter is equipped with a field stove, six fighters can be accommodated in a mobile capsule at the same time. Air communications are provided in the shelter, weapon racks are equipped, and there is a main and a backup exit to the surface.
As the company notes, the production of one mobile shelter requires almost 2 tons of Metinvest steel, so one hundred shelters is about 200 tons of steel.
As GMK Center reported earlier, Metinvest developed an experimental model of a multifunctional mobile shelter that can be used for civilian purposes – it is currently undergoing test operation. Compared to previous modifications, the diameter and length of the shelter have increased by one and a half times. Inside the new development can be up to 20 people.
Also, since the beginning of the war in Ukraine within the framework of the military initiative Steel Front of Rinat Akhmetov, Metinvest Group bought for the army more than 1100 drones. Recently, the company handed over 100 DJI Mavic 3 drones to the Armed Forces, the total cost of this batch of equipment amounted to over UAH 10 million.
---
---