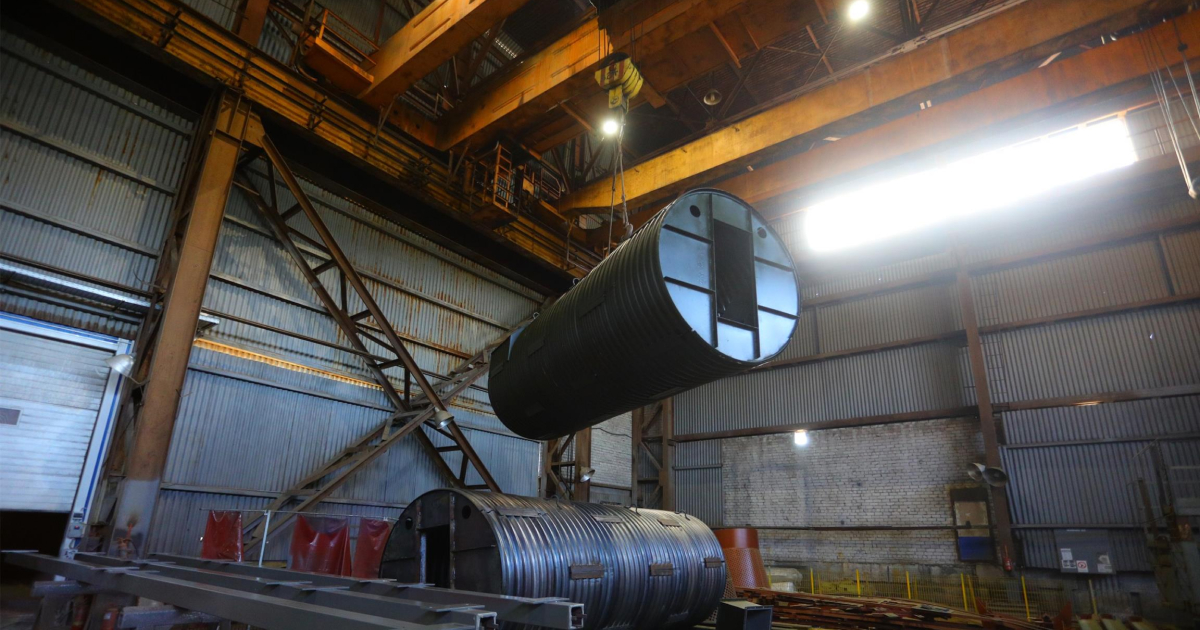 Mobile shelter
This prototype security module can also be used to shelter civilians
Metinvest Group has developed an experimental model of a multifunctional mobile shelter that can be used for civilian purposes. This is stated in the press release of Metinvest.Media.
"In January, Metinvest specialists developed an experimental model of a multifunctional mobile shelter. This is a prototype of a security module that can also be used to shelter civilians," the message reads.
Compared to previous modifications, the diameter and length of the shelter have increased by one and a half times. The internal modification of the capsule is adapted to the temporary stay of people, and the sleeping places are replaced by benches. Inside the new development can be up to 20 people.
This prototype is currently undergoing test operation. The company plans to continue to produce and deliver mobile defense structures for the needs of the military and residents of front-line cities.
Metinvest enterprises have already produced and handed over 90 reliable modular shelters to Ukrainian defenders. Compared to wooden dugouts, they have a number of advantages, including mobility and multifunctionality.
"Metinvest Group is making maximum efforts and resources to help our military to hold the front. In addition to thanks from the defenders for the provided ammunition, military equipment or shelter, we receive feedback, sometimes with suggestions on how to improve the designs of the modules, how to improve the armor plates, etc. We always process such appeals and try to satisfy them so that our support is even more effective and helps bring victory closer," said the company's operations director Oleksandr Myronenko.
As GMK Center reported earlier, during the 10 months of the war, Metinvest allocated more than UAH 2.8 billion to strengthen the country's defense capabilities, support employees and civilians.
Metinvest is one of the largest suppliers of ammunition for the army among private Ukrainian businesses. The country's defenders received 25,000 helmets and 150,000 body armors from the company, most of which are produced in Ukraine. The defenders of Ukraine were also given:
about 1.7 thousand thermal imagers;
1 thousand drones;
315 cars, including ambulances;
1 million liters of fuel for vehicles;
more than 31,000 hemostatic tourniquets and first-aid kits;
medical equipment, medicines and consumables.
---
---