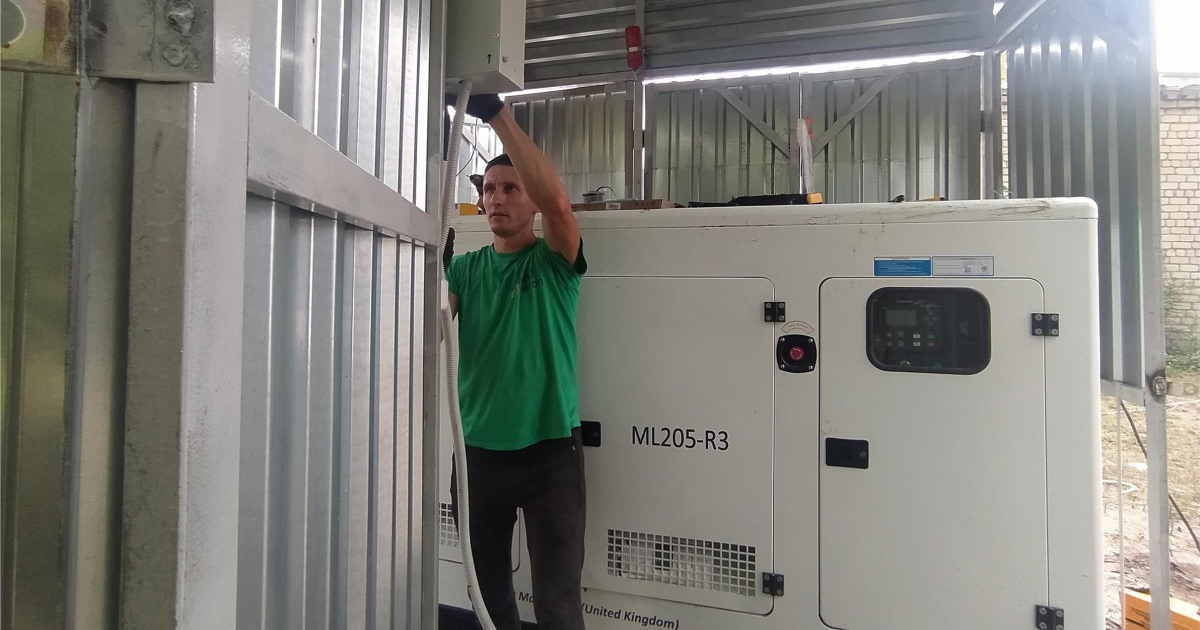 (c) metinvest.media
Hospital No.17 received two diesel generators with the support of the Ingulets Mining
Metinvest group, with the support of Ingulets Mining (InGOK), purchased and installed two diesel generators for UAH 3 million in Kryvyi Rih Hospital No. 17. This is reported in the Metinvest.Media's press release.
"City Hospital No. 17 is the only medical facility in the Ingulets district that provides qualified outpatient and inpatient medical care to approximately 80,000 Ingulets residents and residents of Karpivska and Shirokivska territorial communities. For many years, InGOK has been making sure that all residents of the district far from the center of Kryvyi Rih have access to high-quality medicine," the message informs.
As part of cooperation with the company, the hospital is carrying out capital repairs of wards and departments, purchasing modern medical equipment, and improving the material and technical base.
Among the ongoing projects is the installation of diesel power plants for the uninterrupted power supply of the medical facility.
Two Malcomson stationary generators with a capacity of 165 kW and 265 kW were purchased for the hospital with the support of InGOK. Specialists have already installed equipment, laid cables, erected protective structures and carried out commissioning works.
"From now, the hospital will be able to provide emergency medical care to patients even in the event of an emergency power outage. The operation of powerful diesel machines will be enough to provide electricity to the surgical, therapeutic and infectious departments, which are most equipped with life-saving medical equipment," the company summarizes.
As GMK Center reported earlier, since the beginning of the full-scale Russian invansion, Metinvest Group has provided almost 500,000 liters of fuel to various units of the Armed Forces of Ukraine (AFU) and territorial defense for refueling military vehicles and equipment. This is a significant support for the army, especially in the conditions of shortages in the fuel market, which was most acutely felt in the first months of the war.
The company also provided the army with 266 cars and special vehicles to improve the mobility of our defenders. The total cost of the cars, including the costs of repair and delivery to Ukraine, was €300,000.
In general, the Metinvest directed more than UAH 1.9 billion to the needs of the army, support of the national economy, assistance to employees and civilians.
---
---