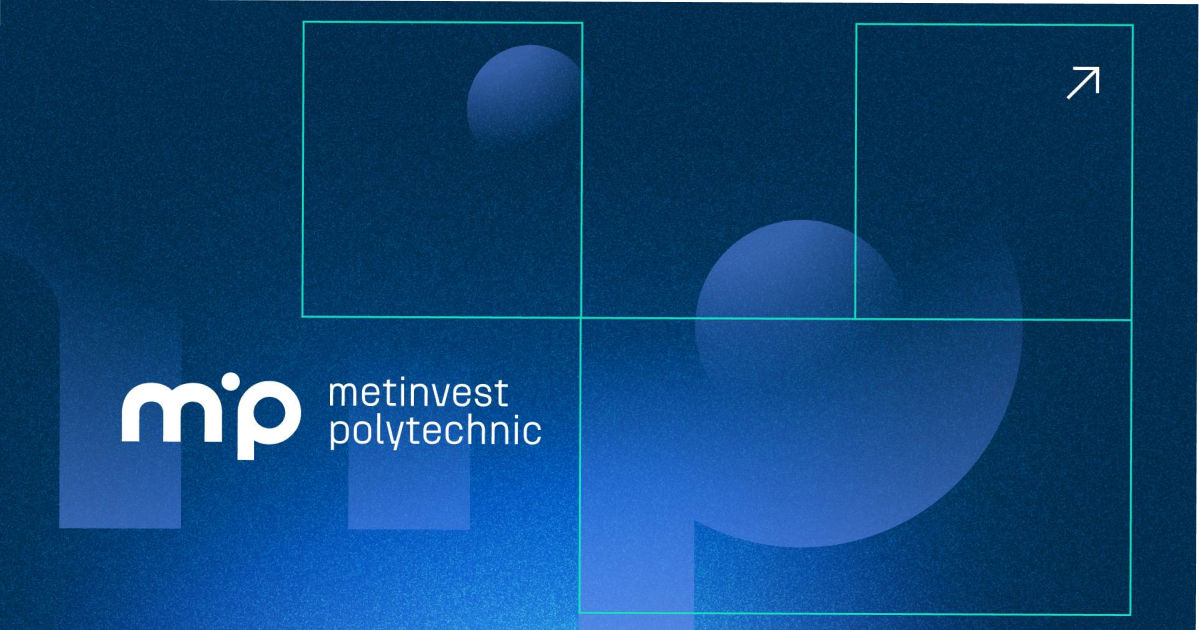 (с) metinvestholding.com
More than 350 students enrolled in the first non-state university of this type in Ukraine
The first non-state metals and mining university in Ukraine «Metinvest Polytechnic» completed the first intake of students in its history for all educational programs at the bachelor's and master's level of education. This is stated in the press release on the official website of the Metinvest group.
On September 19, 2022, more than 350 students began studying modern engineering and technical programmes.
"Metinvest Group intended to open a university with a unique campus in a new, ultramodern building in Mariupol, which would have been on par with the best technical universities in the world. However, construction was stopped as a result of the war and the temporary occupation of the city. Despite these many obstacles, the Group's management took the decision to maintain the university, to keep the dream of the «Polytechnic of the Future» alive and to give students an opportunity to receive a European-level education in Ukraine," the company reports.
The work of the university has been launched combined online and offline training in compliance with all safety measures for students and teachers.
More than 150 students have enrolled in the bachelor's degree programmes at the first and the second year course level, and almost 200 people will receive master's degrees.
Metallurgy, computer science, automation, computer integration technologies and occupational safety were the subjects of the most interest to the first-year students. The most popular master's degree programmes include computer science and digital intelligence, occupational safety audit and consulting, steel metallurgy and intelligent control systems for the metals and mining sector.
Currently, students will study remotely according to the dual education system, combining theory and practice at the enterprises of the Metinvest group.
"The start of the learning process at Metinvest Polytechnic proves, first of all, that we stick to our plans despite all of the challenges of the time. The number of people willing to obtain modern engineering and technical professional qualifications gives one faith that Ukrainian industry will soon have access to highly qualified experts. It also demonstrates our commitment to rebuild plants and cities and make Ukraine a centre for state-of-the-art engineering technologies, where everyone who wants to learn, create and succeed has a future," commented the CEO of the Metinvest group Yuri Ryzhenkov.
«Metinvest Polytechnic» is a university of the future, which provides new and wide opportunities for young people. The university was founded by the Metinvest group in June 2020. The main goal of the project is to create a European-level higher education system in Ukraine. People who have chosen technical specialties in demand on the labor market will be able to study at the university. Metinvest Group guarantees a first job, financial and other incentives to the best students.
As GMK Center reported earlier, Metinvest group, within the framework of the «Saving Lives» humanitarian project, handed over high-precision equipment for operating rooms to the medical institutions of Kryvyi Rih for a total amount of UAH 12.3 million.
---
---