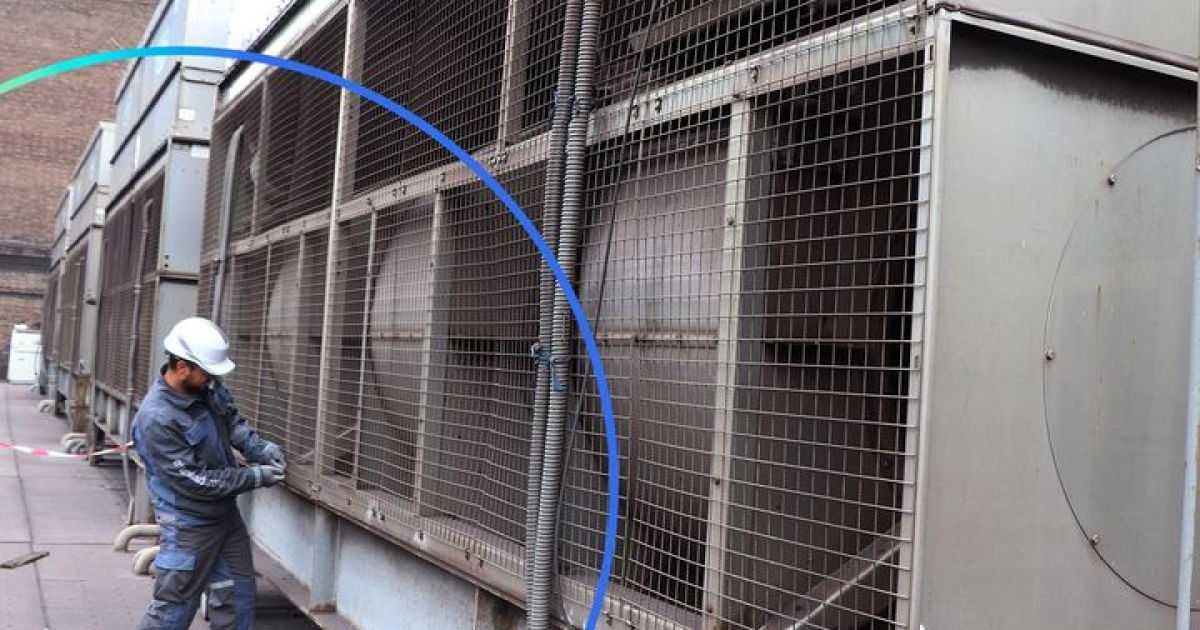 Kametstal
Specialists carried out a complete diagnosis of this important technological node
Kametstal Iron and Steel Works in May carried out major repairs of cooling tower LSWA182C-Z №1, designed for cooling and transporting water to the SM-6000 centrifugal compressor. It is stated in the company's press release on the Facebook page.
The cooling tower is one of the most important technological units of the oxygen compressor shop. Without its stable operation, the functioning of the compressor is impossible, and therefore, the pulverized fuel injection unit, which the compressor supplies with high-pressure nitrogen.
During such overhauls, Compressors International specialists carry out full diagnostics of the cooling tower, as well as adjustment of the control system and checking of all its components. In addition, the replacement of fan drive belts, cooling tower pool heater and circulation pumps for irrigation of the heat exchanger is being performed. The irrigation nozzles, which are designed to spray water over the heat exchanger, and the water level sensor, which protects the heater and pumps from overheating, are also replaced.
As GMK Center reported earlier, in May 2023, the company completed the overhaul of compressor SM-6000 in the oxygen compressor workshop. The purpose of the work was primarily to increase the efficiency of the equipment and
Also, in May Kametstal performed major overhaul of railcar dumper equipment in the sinter ore workshop. During the repair, the steel structures of the sections of the rail track were replaced with subsequent concreting. Also, the drive mechanisms of the cradle were revised, the steel ropes of the platform were replaced.
---
---