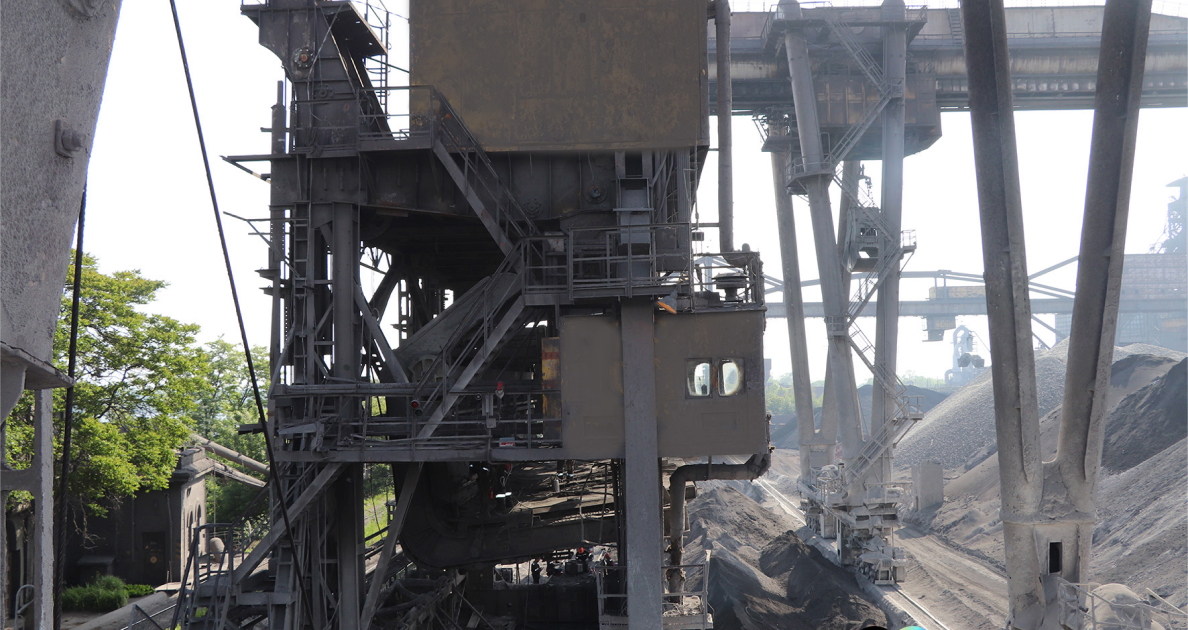 Kametstal
During the repair, the steel structures of the sections of the rail track were replaced with subsequent concreting
In May, Kametstal Iron and Steel Works carried out a major overhaul of the railcar dumper equipment in the sinter workshop. This is stated in the press release on the company's Facebook page.
«The railcar dumper is one of the most important technological elements in the process of forming an iron ore stack for the production of sinter ore. The stable performance of the production task at the enterprise largely depends on its smooth operation. This is a special platform designed for unloading railcar with raw materials by tipping them over,» the message says.
During the repair, the steel structures of the sections of the rail track were replaced with subsequent concreting. Specialist contractors repaired the steel structures of the railcar dumper and restored their design position. Also, the drive mechanisms of the cradle were revised, the steel ropes of the platform were replaced, etc.
«Timely and uninterrupted supply of raw materials to the technological process is one of the key tasks. We have completed the overhaul of the railcar dumper, which provides a full cycle of unloading railcars with minimal labor input. The implemented measures will allow to increase the inter-repair period of equipment operation and the reliability of its operation, thanks to which the speed of unloading railcars will increase,» noted the deputy head of the sinter ore workshop for engineering, Dmytro Reichardt.
As GMK Center reported earlier, Kametstal put into operation a new foundry crane №12A in the converter shop. The unit will be used for pouring liquid pig iron into converters, as well as for loading scrap and moving cargo. The sea trials of the crane were carried out under the supervision of an expert from the Pridneprovsk State Labor Expertise and Technical Center and a representative of the installation supervision of the Novokramatorsk machine-building plant last year.
Also, Kametstal purchased four diesel generators to provide electricity for two pumping stations that supply water for the blast furnace cooling system. The total power of the generators is 3.4 MW.
---
---