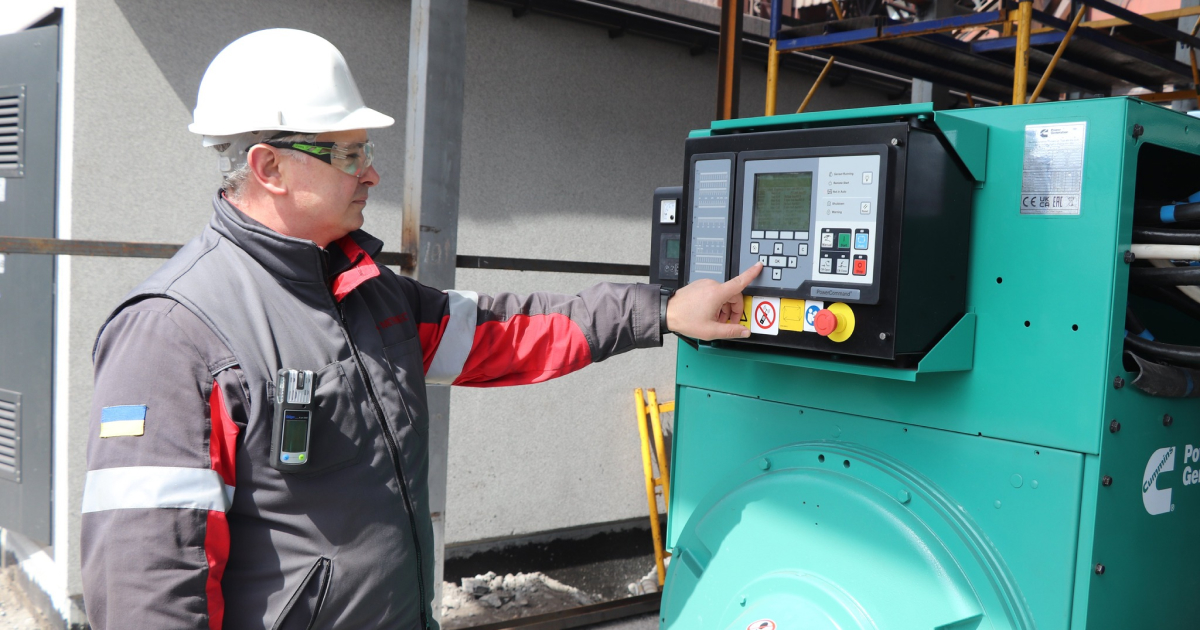 Kametstal
This will ensure a stable process of blast furnace melting and cooling of hot blast lances in blast furnaces
Kametstal Iron and Steel Works purchased four diesel generators to provide electricity to two pumping stations that supply water for the blast furnace cooling system. The total power of the generators is 3.4 MW. This is stated in the press release on the Facebook page.
"The cooling of hot blast lances in blast furnaces is essential for a stable technological process of blast furnace smelting. Such work is performed by tuyere coolers, through which cold water is supplied by high-pressure pumps. Forced shutdown of pumps due to severe power cuts can result in damage to tuyere equipment. Therefore, the company created additional opportunities for backup power supply – they installed new diesel generators," the company notes.
As part of the project, a concrete transformer substation BKTP 2*1600 kVA was built. The specialists also mounted and connected transformers, laid cable lines. The generators have also already been installed, tanks for fuel and fireproof sites for filling it have been prepared. Measures are being taken to protect against lightning and other necessary preparatory work.
The technical capabilities of the new generators allow them to be in constant readiness mode and, if necessary, immediately turn on automatically. Thanks to such an automated scheme, water supply to the tuyere coolers of blast furnaces will be restored in a matter of minutes.
Currently, the plant's power engineers are conducting control tests of diesel generators, commissioning work at infrastructure facilities, and are finalizing and eliminating certain technical comments.
As GMK Center reported earlier, on November 23, 2022, Kametstal temporarily stopped production due to damage to the energy infrastructure of Ukraine as a result of a massive rocket attack on Russians. The company assessed the possible damage to production facilities due to an emergency shutdown.
At the beginning of December 2022, Kametstal restored blast furnace equipment damaged due to a power outage on 23 November. The specialists of the plant restored the tuyere refrigerators of the blast furnace, which had suffered as a result of a blackout.
---
---