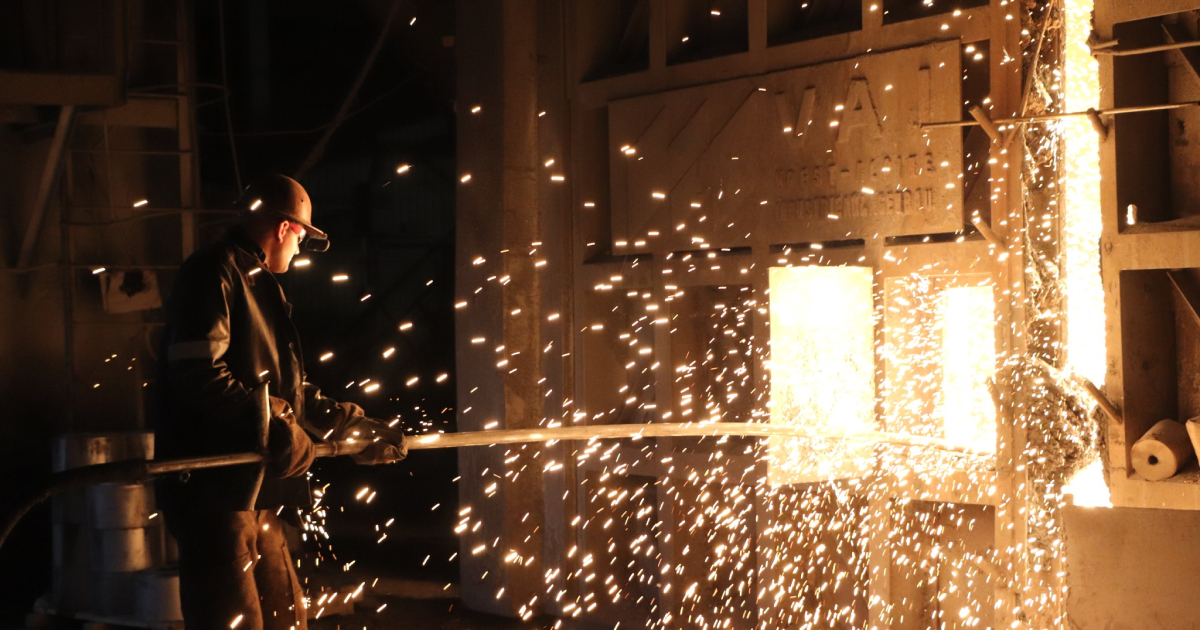 The company is currently assessing possible damage to production facilities from the emergency shutdown on November 21, 2022
Kametstal Iron and Steel Works temporarily suspended production due to damage to the energy infrastructure of Ukraine as a result of massive shelling by Russian troops on November 21, 2022. This is stated in the press release of the Metinvest Group.
"During the week beginning November 21, 2022, Russian attacks resulted in blackouts across the country. Metinvest, along with all other industrial enterprises operating in Ukraine, was also affected, because for the first time since the beginning of the full-scale military invasion, production at the Ukrainian enterprises of the Group was stopped in an emergency order due to the lack of power supply," the message says.
Power has now been partially restored, although industrial producers are using electricity within available quotas, which can change daily.
As of November 28, 2022, all Metinvest's enterprises resumed their activities, except for Kametstal. At the steel plant, an assessment of possible damage to production facilities is carried out after the shutdown and the period of resumption of production.
Prolonged lack of billets supply from Kametstal may lead to suspension of production at Promet Steel, a Bulgarian steel mill.
"We cannot predict how long Russia's attacks on Ukraine's energy infrastructure will last. Despite the efforts of Ukrenergo, power plant operators and distribution network specialists for restoring electricity supply, there are significant risks that the situation with the availability of electricity in the country will continue to deteriorate. As a result, there may also be interruptions in production at the Group's Ukrainian assets," the company notes.
As GMK Center reported earlier, steel enterprises of Ukraine are the largest consumers of electricity after population. In 2021, the industry accounted for 23% of electricity consumption in the country in 2021. The rest of the industry accounts for 18.6% of consumption.
As a result of repeated October rocket attacks, about 40% of the entire energy infrastructure of Ukraine was damaged – dozens of energy facilities in many regions of the country. This negatively affected the supply of energy resources of iron and steel companies and their work.
Due to the restrictions, the Pobuzhsky Ferronickel Plant was forced to suspend work. ArcelorMittal Kryvyi Rih also suspended steel smelting and production of rolled steel, Ferrexpo and other iron and steel  companies reduced the capacity as well.
---
---