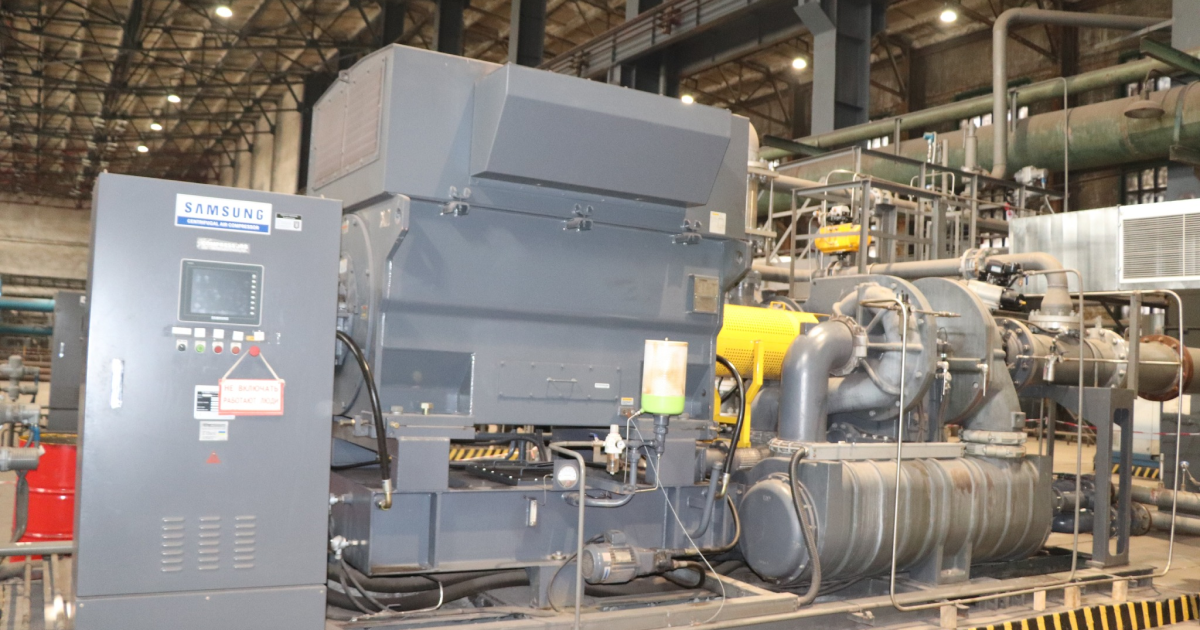 Compressor SM-6000
The purpose of the repair is to increase the period of trouble-free operation of the unit, its performance indicator
The overhaul of the 2.5 MW centrifugal compressor SM-6000 was completed in the oxygen-compressor shop of the Kametstal Iron and Steel Works. It is stated in a message on the company's Facebook page.
The centrifugal compressor is designed for long-term safe operation, the unit compresses about 20,000 cubic meters of nitrogen every hour, which is then transported to the pulverized coal fuel injection unit of the blast furnace.
The main task of the completed overhaul is to increase the period of trouble-free operation of the unit and its performance indicator, as well as to increase environmental safety at the production site.
Specialists of the company, which supplies the plant with original components of industrial compressor equipment, conducted a full-scale inspection of the compressor and carried out a major overhaul. They replaced the drive gear seal, main motor bearing oil seals, and gas seals. The cooling system of the compressor was revised with the cleaning of the gas coolers, which directly affects the energy efficiency and cost-effectiveness of the unit.
The contractors also repaired all 5 heat exchange units of the compressor, after which they were installed and successfully hydraulically tested. In addition, they performed the alignment of the main drive motor with the compressor and checked the alignment tolerances between them within 0.05 mm, the calibration of the BOV bypass valve and the guide apparatus, and the check valve was replaced.
Specialists tested and verified more than 40 sensors and electronic modules of the compressor control panel, adjusted and tested the anti-pumping protection system.
The centrifugal compressor of the imported producer is high-tech, its operation is fully automated. This unit is one of the most technically complex types of KCC industrial equipment, so it needs systematic diagnosis and capital renewal once every two years.
As GMK Center reported earlier, at the end of April Kametstal overhauled the compressor KTK-12.5/35 №6. During the repair, the main equipment was completely restored and worn parts were replaced. In addition, the lubrication and cooling system and the electric motor of the 3 MW compressor were repaired.
---
---