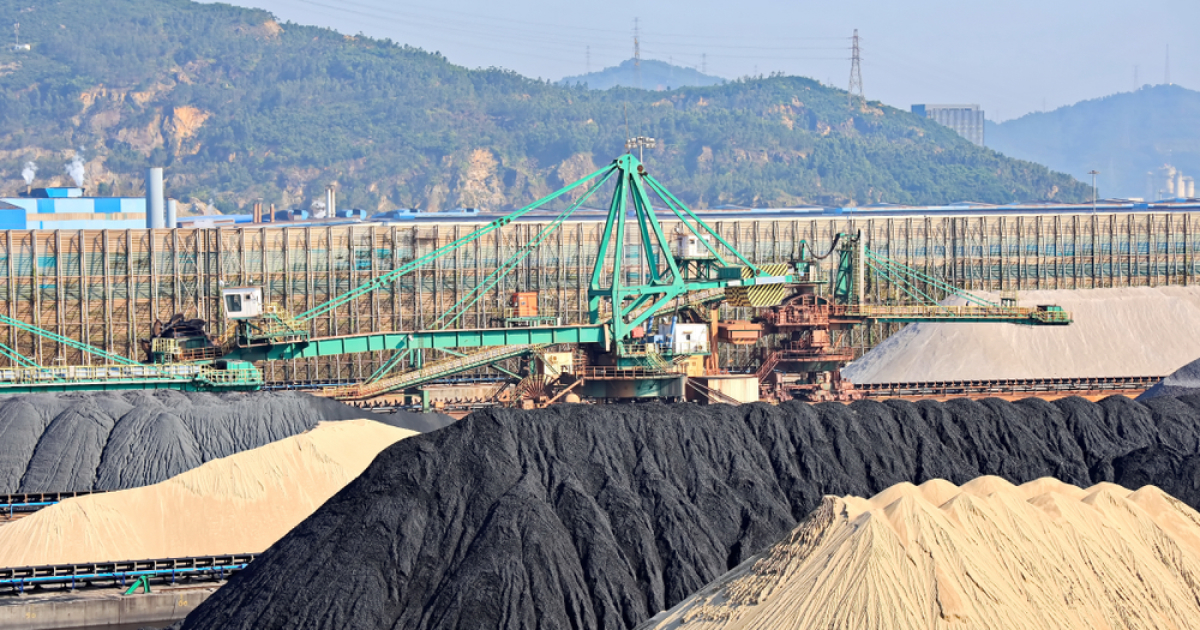 Iron ore
Iron ore futures on the Dalian Commodity Exchange for the week of March 17-24, 2023, fell by 6.4% compared to the previous week
May iron ore futures, the most traded on the Dalian Commodity Exchange, for the week of March 17-24, 2023, fell by 6.4% from the previous week – to 866.5 yuan/t ($126.43/t). Thus, iron ore quotations are down for the second week in a row after reaching an 8-month high. This is evidenced by Nasdaq.
On the Singapore Exchange, April futures as of March 24, 2023, fell by 8.1% compared to March 17, 2023, – to $119.9/t.
China's iron ore prices are falling after the country's government said it intends to introduce measures to curb a sharp rise in iron ore prices to remove speculation in the market.
China's National Development and Reform Commission (NDRC) Price Monitoring Center surveyed the country's ports last week to assess raw material stocks and determine the need for special measures to control commodity prices. The agency warned traders against stockpiling and overpricing.
Despite this, iron ore prices continued to hold high, but the trend reversed after the Chinese government announced restrictions on steel production in the country's major industrial cities amid high levels of air pollution.
Some smelters in Tangshan have reduced capacity utilization by 30-50%, while most smelters have enough iron ore reserves to maintain normal production for the coming week. In addition, at a meeting of China's political leadership last week it was proposed to cut steel production by 2.5% in 2023, which also had a negative impact on the market, although such a decision has not yet been finalized.
"The news about the reduction of steel production in 2023 may cause concern in the raw materials market in the short term. Some officials at last week's meeting said the 2.5% output cut was too high as the country's economy was still recovering. The final decision will be made in June 2023," the CRU analyst notes.
China's iron ore market recovered somewhat at the end of the week as curbs on steel production in the country's major cities were lifted amid improving air quality. Plants worked with reduced capacity for only 3 days – from March 17 to 20.
Steelmakers are struggling to maintain relatively low inventories of raw materials in warehouses, as the market for raw materials is volatile and corporate margins have decreased following a sharp drop in steel prices. In addition, the increase in the supply of scrap metal exerts a certain pressure on iron ore.
Weak recovery in demand and steel prices, volatility in mill margins, and an expected increase in steel supply are expected to continue to weigh on the iron ore market in the short term. At the same time, according to Shanghai analysts, the drop in raw material prices reached the bottom last week.
As GMK Center reported earlier, China's iron ore market will face oversupply in 2023 as overall iron ore supply increases and demand from steel producers is likely to decrease. China's domestic supply of ferrous metals, including production at local mines and imports, is expected to grow by 23 million tons y/y in 2023 – up to 1.41 billion tons. At the same time, the total demand in the current year is forecast at the level of 1.39 billion tons, which is 3.6 million tons less than the figure in 2022.
---
---