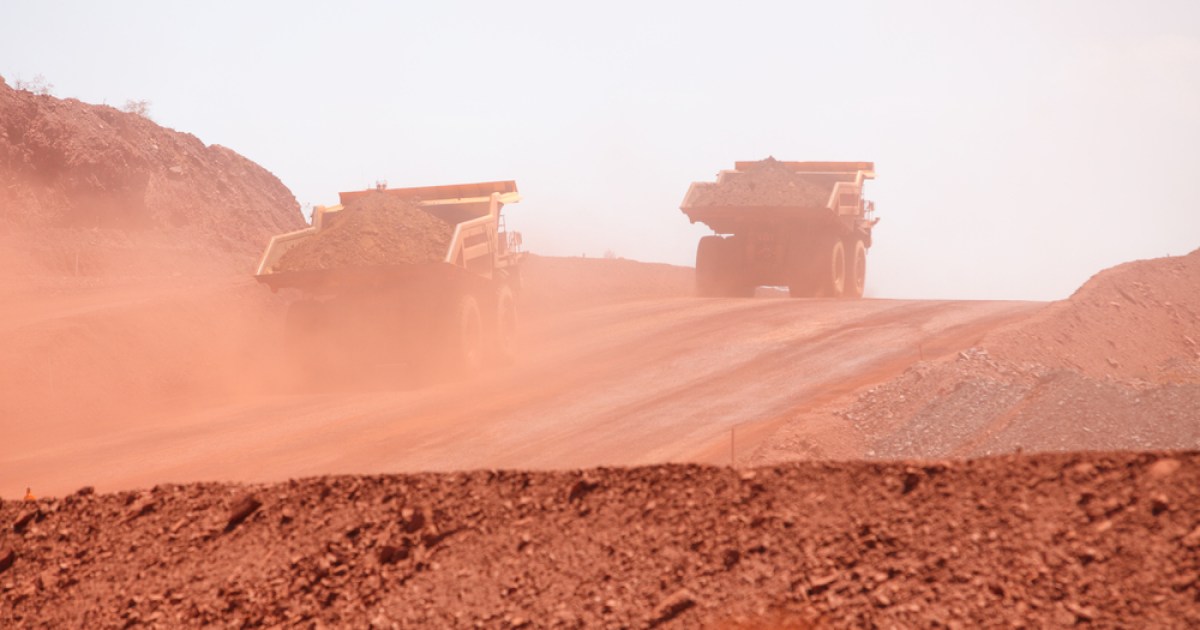 Iron ore mining
During the year, overall iron ore supply will increase, while demand among steelmakers is likely to decrease
China's iron ore market will face oversupply in 2023 as overall iron ore supply increases and demand from steel producers is likely to decrease. This is stated in the Mysteel report, informs SteelMint.
China's domestic supply of ferrous metals, including production at local mines and imports, is expected to grow by 23 million tons y/y in 2023 – up to 1.41 billion tons. At the same time, the total demand in the current year is forecast at the level of 1.39 billion tons, which is 3.6 million tons less than the figure in 2022.
"This will result in iron ore surplus of about 22.98 million tonnes, Mysteel predicts, more that reversing the supply-demand last year that showed a deficit of 3.6 million tonnes," the report said.
In addition, in 2023, three of the four leading iron ore producers in the world plan to increase production of the raw material, which will contribute to an increase in global supplies and oversupply.
In particular, the company Vale in 2023 plans to increase production of iron ore by 5 million tons compared to 2022 – up to 315 million tons, Rio Tinto – by 3 million tons, to 323 million tons, Fortescue Metals Group – also by 3 million tons, to 193 million tons. India will also gradually restore the import of raw materials to China – up to 3.5-5.5 million tons per month during the year.
"Despite this positive outlook for supply, uncertainties still remain in 2023 as some non-mainstream miners may have to halt production if they find that iron ore prices are persistently languishing below $80/dmt, the level generally regarded as their breakeven line, the report warns. The duration of the Russia-Ukraine conflict will also determine how quickly these two countries can recover their ore exports too," Mysteel writes.
China's domestic iron ore production may increase by 17 million tons compared to 2022 – up to 297 million tons in 2023. Among the growth factors are the absence of disruptions, effective measures to contain the coronavirus, the resumption of mining operations in Northern China, and the efforts of the country's authorities to increase domestic production in general.
On the other hand, the actual demand of steelmakers for iron ore in 2023 will decrease, given China's plans to continuously reduce or keep its steel production unchanged compared to the previous year. The transition to electric arc furnaces will also affect iron ore consumption.
Accordingly, the imbalance of supply and demand will lead to a decrease in the average price of iron ore to $100-105/t during 2023,
As GMK Center reported earlier, in early 2023, iron ore prices on the Dalyan Commodity Exchange reached a 17-month high of $131/t. During the week of January 6-13, quotations increased by 5.96% compared to the previous week.
Iron ore prices began to rise after reports of the peak of coronavirus infections in many regions. The positive price trend in the market is also supported by concerns about limited iron ore supply in the short term due to lower supply volumes, particularly from Brazil.
---
---