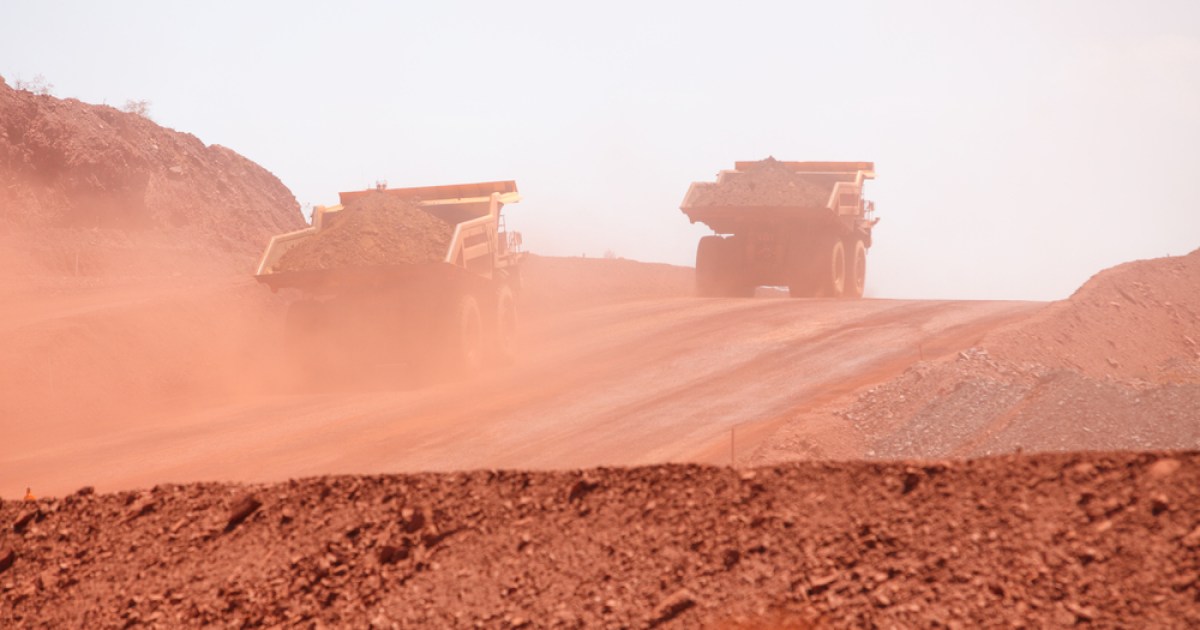 Iron ore mining
According to analysts, the price of raw materials will be $90-100/ton by the end of the year
According to experts, iron ore prices could fall by 28% by the end of 2023 amid falling steel production and demand in China. CNBC writes about it.
Analysts of the financial corporation Morgan Stanley predict, that in the second half of 2023 the price will be $90/t. They cite China's low steel production and the country's shift to increased use of scrap. This is about 28% less than the current $126/t benchmark iron ore with an iron content of 62%.
Commonwealth Bank of Australia (CBA) also predicted a drop in commodity prices, expecting them to reach $100/t by the fourth quarter of 2023 as Chinese steel demand eases in the second half of 2023.
Analysts believe there is still potential for iron ore prices to rise in the coming months as China opens up its economy and eases quarantine restrictions. But they don't expect China's steelmaking capacity or demand to sustain beyond the second half of 2023, citing the country's conservative economic program for the current year announced at key policy meetings in March. China accounts for 70% of world iron ore imports.
CBA believes that plans to centralize its procurement under the leadership of the state-owned China Mineral Resources Group (CMRG) may also help lower iron ore prices in the long term.
Fitch Solutions expects China's domestic steel demand to slow in the coming decade compared to the previous decade as the economy resumes rebalancing from heavy industry to the service sector following a downturn in the real estate market. Stronger demand growth in India, the US and emerging markets overall is unlikely to offset the net effect of a slowdown in the Chinese economy, the company said in a March 23, 2023, report.
Demand for iron ore also faces China's ambitions to increase the use of scrap in the steel industry. At the beginning of March, the country's Ministry of Industry and Informatization announced that this year China will increase the use of scrap metal to 265 million tons, that is, its share will increase by 25% compared to 19% in 2022. Morgan Stanley estimates that for every 1% increase in scrap use, a country's iron ore consumption is reduced by about 17 tons per year.
Ian Roper of Kallanish Consulting Services predicts, that iron ore prices will fall to $90/t by the end of this year, and the tension on the market for this raw material will decrease in the second half of 2023.
As GMK Center reported earlier, the most traded May iron ore futures on Dalian Commodity Exchange on March 24-31, 2023, have grown by 4.8% compared to the previous week – up to 907 yuan/t ($132.13/t). Thus, iron ore quotations resumed growth after two weeks of decline. On the Singapore Exchange, May futures as of March 31 increased by 4.3% compared to March 24 of the current year – up to $125.1/t.
---
---