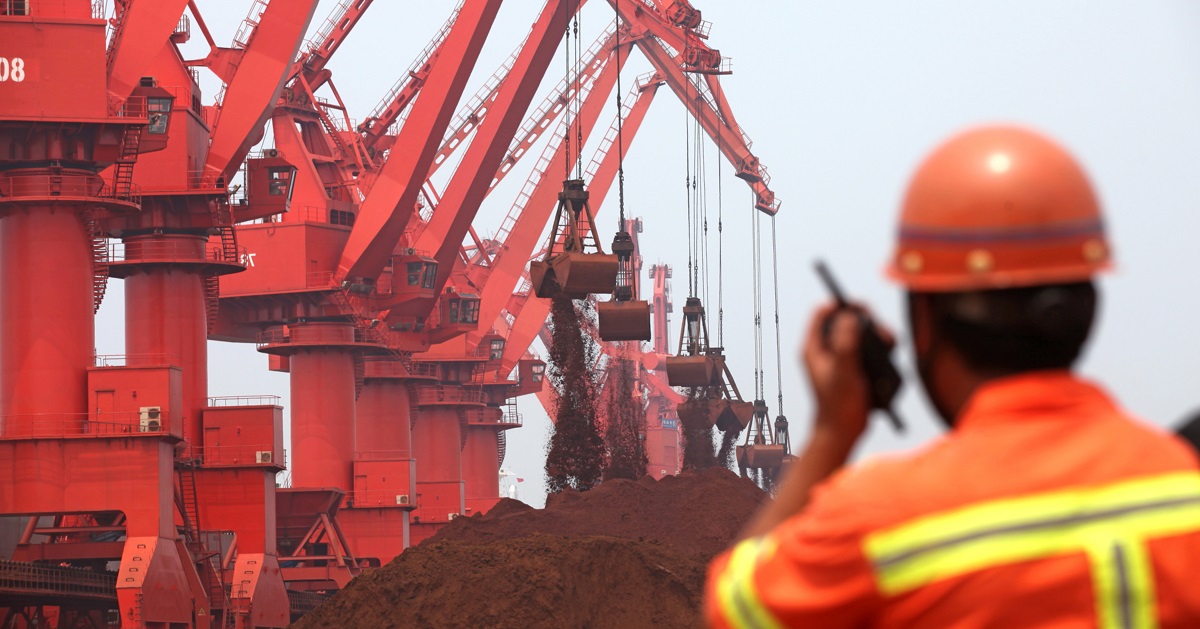 Iron ore prices
Iron ore futures on the Dalian Commodity Exchange for the week of February 17-24, 2023, increased by 1.5% compared to the previous week
May iron ore futures, the most traded on the Dalian Commodity Exchange, for the week of February 17-24, 2023, increased by 1.5% from the previous week – up to 909.5 yuan/t ($131.2/t) . This is evidenced by Nasdaq.
On the Singapore Exchange, March futures also increased by 1.4% – up to $128.5/t compared to the price on February 17.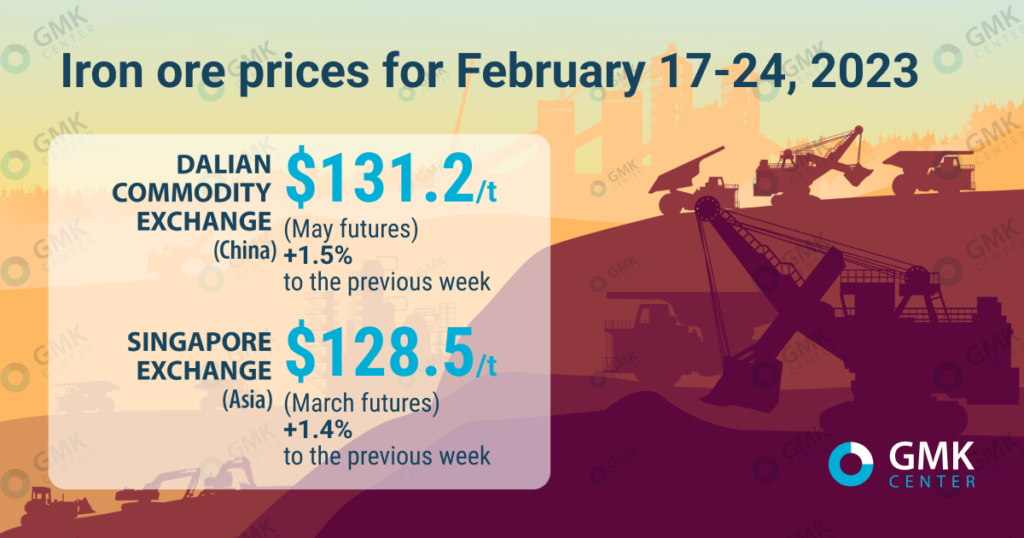 Iron ore prices are rising amid expectations from market players that China will introduce additional measures to support the economy. There are high hopes that Beijing will announce additional economic stimulus measures at the annual session of the National People's Congress in March.
In addition, Chinese steelmakers are increasing production capacity. In January 2023, for the first time in the last year, China increased its steel production by 2.3% y/y – up to 79.5 million tons. This was facilitated by the easing of quarantine restrictions, a favorable real estate policy and market expectations for measures designed to increase demand.
Signs of stabilization in China's property market helped boost iron ore futures. In January 2023, China's house prices stabilized for the first time in 16 months, and new home prices rose for the first time in 12 months.
"Currently, as iron ore supply is relatively tight and demand for restocking is gradually increasing amid China's steel plant recovery, iron ore prices are expected to continue to rise," Huatai Futures analysts said.
Iron ore prices were also supported by a positive forecast of one of the world's largest mining companies, BHP, regarding the demand for steel, as well as a statement by the South African company Kumba Iron Ore that it will reduce raw material production in the next three years.
Iron ore exceeded the mark of $120-130/t, by which it was limited for several weeks. At the same time, traders rejected the regulators' statements about the need to ensure market stability and the consequences of speculation, but at the end of last week, the regulator again influenced the market and forced suppliers to adjust prices.
"The key factor affecting iron ore prices now is the Chinese government's regulatory policies on the market," Huatai Futures analysts added.
As GMK Center reported earlier, China's iron ore market will face oversupply in 2023 as overall iron ore supply increases and demand from steel producers is likely to decrease. China's domestic supply of ferrous metals, including production at local mines and imports, is expected to grow by 23 million tons y/y in 2023 – up to 1.41 billion tons. At the same time, the total demand in the current year is forecast at the level of 1.39 billion tons, which is 3.6 million tons less than the figure in 2022.
---
---