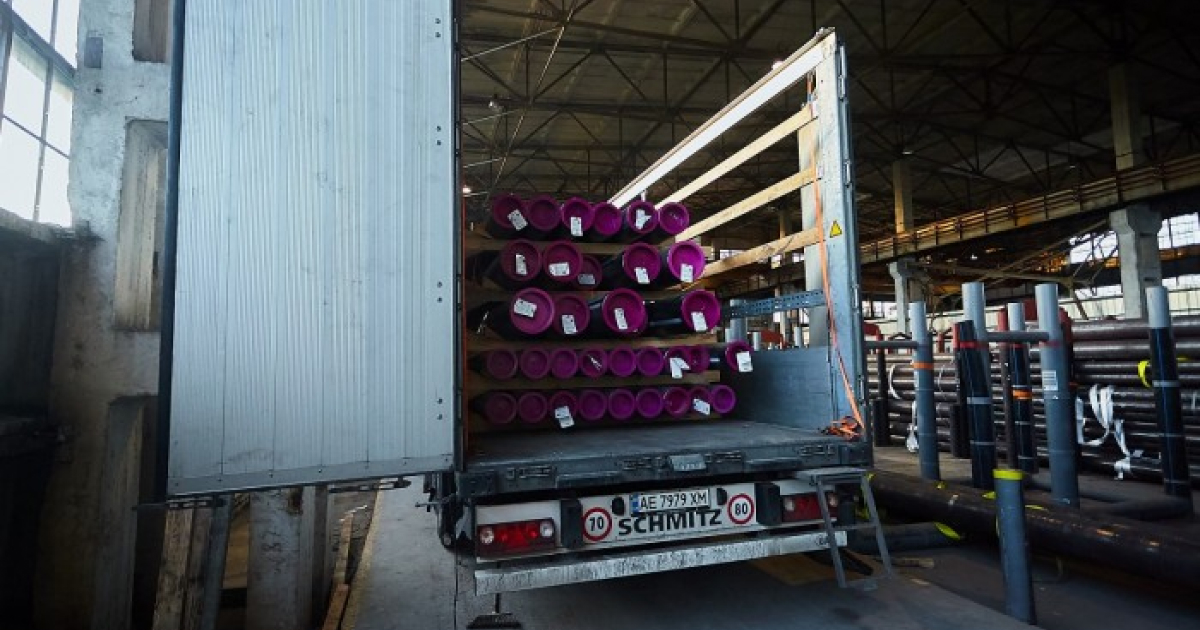 (c) cfts.org.ua
Due to the blockade of Ukrainian ports, the company began to export products by cars and railway transport to European ports
The Ukrainian industrial company Interpipe notes an increase in the cost of delivering products to customers by 2.5-3.5 times after the beginning of the war and the blockade of the Black Sea ports of Ukraine. This was stated by the CEO Andriy Korotkov in interview for Forbs.
Due to the blockade of Ukrainian ports, the company began to export products by road and rail transport with subsequent transshipment to European ports.
"Because of the war, Ukrainian exporters directed their transport flows through the nearest ports of Romania, which turned out to be unable to process the entire volume of new cargo. For example, the Romanians had no experience in handling pipes and railway wheels. However, gradually a new transportation system began to take shape," Andriy Korotkov noted.
Interpipe currently ships most of its products through Romanian ports. The company is also trying to establish a corridor to the north of Europe, but not through the Polish ports in Gdansk and Gdynia, since they did not work with pipes before.
Part of the production transships through Belgium and the Netherlands, but this corridor is longer than through Romania.
"It is difficult and expensive to bring products by car or by rail to the Benelux countries. Therefore, the company is trying to master the transportation to the north-west of Europe via the Danube. First, the products are transported by trucks to the Ukrainian port of Izmail, from where they are sent on a sea barge to the Romanian port of Galati and then on river barges they go up the Danube to the north-west of Europe. However, these are only test batches," commented the CEO of the company.
At the same time, he stated that in the pre-war period, logistics costs accounted for 3-4% of the cost of production. Now the figure has increased by at least 2.5 times.
According to the results of the first quarter of 2022, Interpipe increased net profit by 69.8% compared to the same period in 2021, to $21.8 million. Revenue increased by 19%, to $239.2 million, and EBITDA decreased by 63%, to $15.14 million.
In 2021 the company reduced net profit by 53.2% compared to 2020, to $91.32 million. The company's revenue for the year increased by 30.9% – up to $1.13 billion. Sales of products in Europe increased by 20.2% over the year, to $287.03 million
Interpipe is an international vertically integrated pipe and wheel company, one of the top 10 manufacturers of seamless pipes in the world and the top 3 manufacturers of solid-rolled railway wheels.
---
---