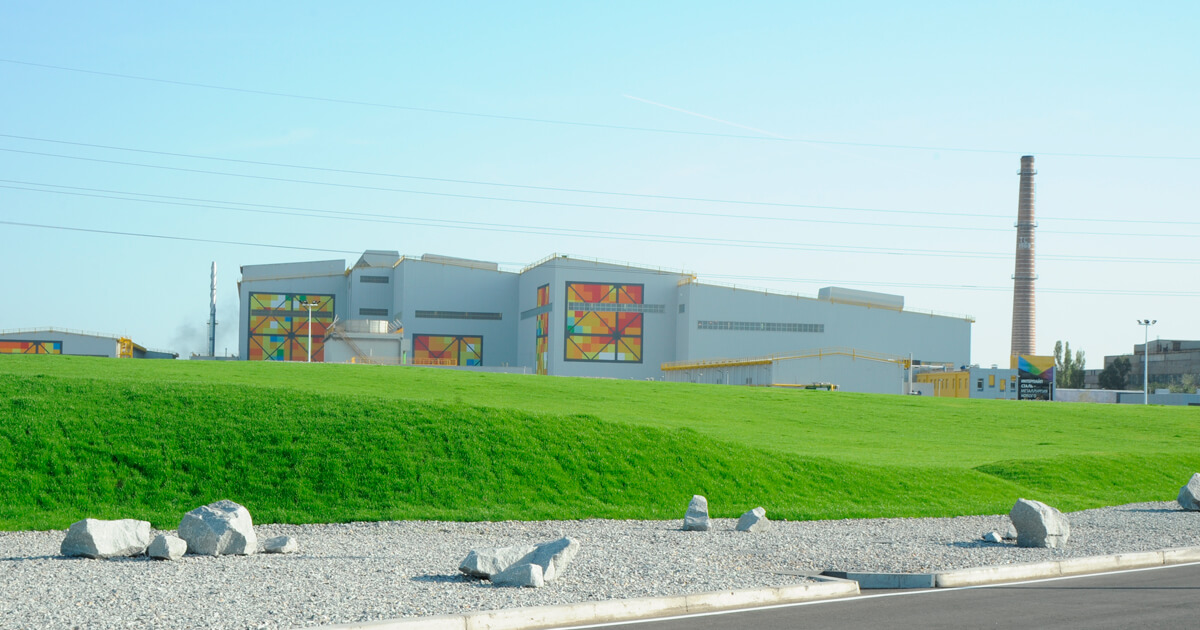 Interpipe
Interpipe is a Ukrainian industrial company that produces seamless and welded pipes and railway products.
Interpipe comprises five plants, located in the city of Dnipro and Dnipropetrovsk oblast, Ukraine. Interpipe's plants employ 11,500 workers.
Interpipe produces:
• Pipe products: oil country tubular goods (casing and tubing pipes), line pipes (for water, oil and gas pipelines), hollow sections and mechanical pipes, pipes for general use, couplings and premium connections.
• Wheel products: forged railway wheels under the KLW brand.
Interpipe is among the world's top 10 largest exporters of seamless pipes.
Interpipe is the world's third largest producer of forged railway wheels.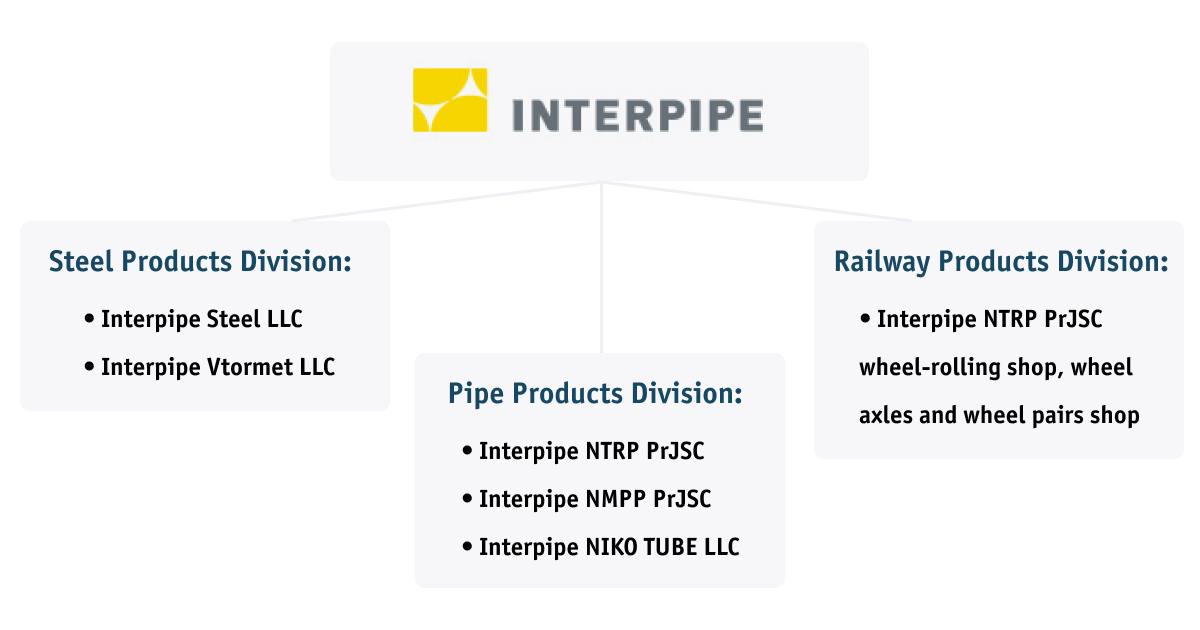 Ukraine, CIS, the EU Member States, countries of the Middle East, the U.S.
Seamless pipes, welded pipes, railway wheels
Charts and tables
Production results, thousand tons
Indicative sales structure by products in 2020*
Indicative sales structure by markets in 2020*
* structure of sales volumes, metric tons
Financial performance, $ million
| | 2015 | 2016 | 2017 | 2018 | 2019 | 2020 |
| --- | --- | --- | --- | --- | --- | --- |
| Sales | 626 | 507 | 806 | 1074 | 1122 | 865 |
| EBITDA | 53 | 46 | 120 | 158 | 259 | 273 |
| EBITDA margin | 8% | 9% | 15% | 15% | 23% | 32% |
| Net income | -76 | -173 | -67 | -48 | 828 | 195 |
| Net income margin | -12% | -34% | -8% | -4% | 74% | 23% |
| CAPEX | 53 | 38 | 43 | 44 | 60 | 44 |
Key facts
2021
In May 2021 Interpipe placed new $300 mln Eurobond due 2026
In Feb. 2021 Russia banned imports of Ukrainian railway wheels
Interpipe fully redeemed its 2024 Eurobonds in the amount of $ 309 million
2020
Fitch assigns «B» default rating to Interpipe
The Antimonopoly Committee of Ukraine has suspended Interpipe from participation in public procurement auctions for 3 years
Interpipe starts supplying railway wheels for Deutsche Bahn high-speed trains
2020
In June 2020, the Eurasian Economic Commission decided to re-impose a 34.22% anti-dumping duty on Interpipe-made wrought wheels.
In May 2020, Ukraine imposed a final anti-dumping duty of 51.52% on imports of steel seamless hot rolled pipes from China.
In 2020, Interpipe prepared several development scenarios, suggesting a 30–50% decrease in production as a result of the global crisis caused by COVID-19.
In 2020–2022, Interpipe is to invest $136 million in production.
2019
Since late August 2019, the Eurasian Economic Commission suspended a 34.22% anti-dumping duty on Interpipe-made wrought railway wheels.
In October 2019, Interpipe completed a debt restructuring process with creditors, with a writing down of debt and emission of value recovery tools.
US resumed antidumping duty of 7.47% against Interpipe seamless pipes instead of Minimum price agreement, that has been acted since July 2014. Interpipe will continue deliveries to US market despite duties, company management said.
Interpipe plans to produce about 1 million tons of crude steel (+2.8% y/y).
In June 2019
Vallourec NIKO TUBE has reached the annual planned capacity of 120 thousand tons of pipes. The annual production volume includes 95 thousand tons of the annual quota for the supply of seamless pipes to the European Union and 25 thousand tons of other pipes designed for other markets (mainly the United States and the Middle East countries).
According to the media, in 2018
Interpipe continued to supply railway wheels to the Russian market despite the introduction of anti-dumping duties because of the shortage of these products in the global market.
The media say that as part of debt restructuring in mid-2018, Interpipe proposed creditors to convert $1.25 billion into 6-year bonds worth $310 million with a coupon of 9.35%, as well as 2 credit tranches of $45 million each. The company also proposed to write off around 60% of the debt. As compensation, investors could receive cost recovery instruments, payments on which are linked to the company's EBITDA. The media also reported that Interpipe and the committee of creditors have signed an agreement in January 2019, with the increased coupon rate on bonds of 10.25%. According to the media, the company's debt to EBITDA ratio will consequently drop to 3.3%.
In 2018
Interpipe invests in the development of the wheel business, which is the most marginal for the company. Interpipe NTRP embarked on an investment project to increase capacity for the manufacture of finished machined wheels. The amount of investment totals $15 million.
In 2018
Interpipe NTRP launched an investment project to increase capacity for the manufacture of drill pipes with premium threaded connections. The amount of investment totals $14 million.
In 2018
Interpipe and a French manufacturer of pipes, Vallourec, announced the start of a joint venture. A finishing line is built at Interpipe NIKO TUBE for finishing pipes for general use to be sold in the EU market.
Interpipe implements the Strategy 2022
Which provides, among other things, for development of the wheel business and pipes with premium threads.
In 2013
Interpipe initiated talks with its creditors on restructuring the bank debt worth $106 million. The company has not been publishing its financial statements ever since, and the negotiations are still in progress. As reported by the media, Interpipe's EBITDA was $304 million in 2012, $24 million over 9 months of 2013, $131 million over 9 months of 2014, and $120 million in 2017.
Sources: websites of the companies, media outlets