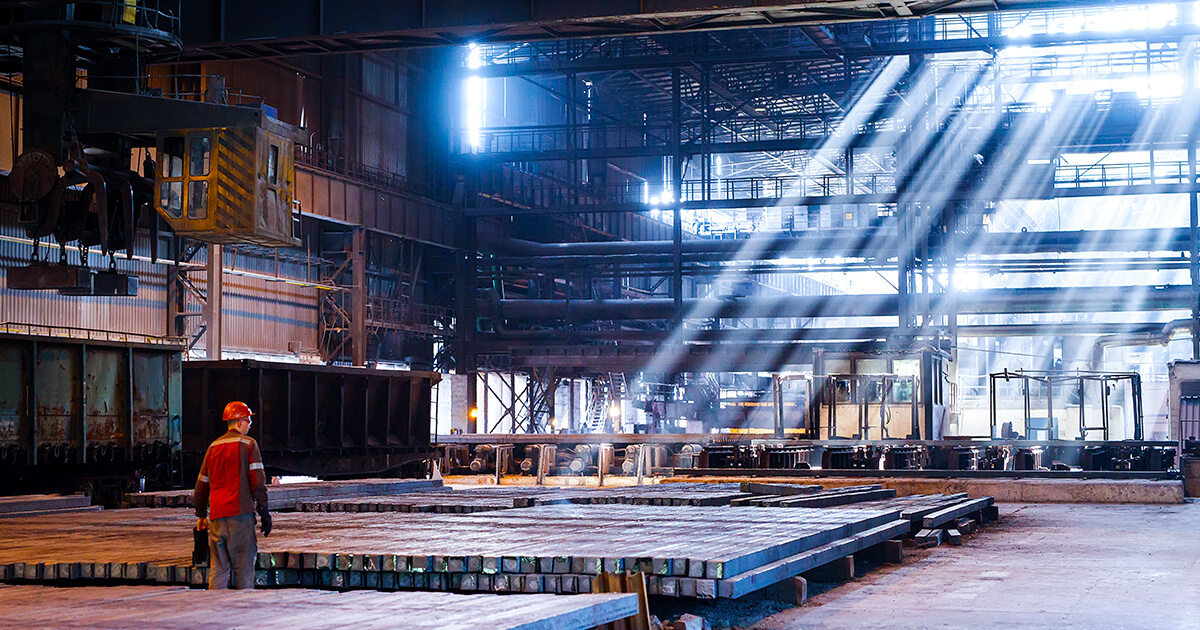 The 2019 results could have been worse due to a decline in November, but the situation somewhat improved
According to the updated statistics of Ukrmetallurgprom, in 2019, Ukrainian steelmaking companies produced 20.05 million tons of pig iron (-2.5% against 2018), 20.8 million tons of steel (-1.3%), and 18.16 million tons of rolled products (-1.1%).
In general, production forecasts were downwardly adjusted throughout 2019. Specifically, in May, according to the production results of January–April 2019, Ukraine's Ministry of Economic Development expected a 7% growth in steel production at the year-end, up to 22.64 million tons. In August, the forecast based on the January–July results became more pessimistic, with steel production growth projected at only 4%, up to 21.9 million tons.
The November production results (-14.2%) did not give reasons for optimism as well. Yet, industrial performance in December upwardly adjusted, to a certain extent, the final results of the year.
As reported earlier, Ukrmetallurgprom's December forecast of the 2019 results was not that optimistic:
steel — 20.5 million tons (-2.8% against 2018)
pig iron — up to 20 million tons (-2.7%)
rolled products — up to 18 million tons (-2%)
Importantly, by the end of the year, production trends significantly worsened. Ukraine's industrial production declined by 7.5% in November 2019 against November 2018. Steel production dropped by 14.2% over the month against November 2018. Mining of iron ores fell by 8.9% over the month.
"Due to stagnation in the European steel market, the decline in the steel industry worsened (by 14.2%), which, in turn, sparked a decline in indicators in related sectors: mining (by 7.9%), coke industry (by 7.1%), and mechanical engineering (by 12.7%)," the NBU reported.
Analysts of Ukrainian investment companies, interviewed by GMK Center, highlighted the main problems of the sector, which influenced the 2019 performance of the Ukrainian mining & metals sector to a certain extent.
Oleksandr Martynenko, Head of the Corporate Analysis Department at ICU:
Weakening of demand in foreign markets.
Strengthening of the hryvnia.
Denys Sakva, Senior Analyst, Dragon Capital investment company:
Growing fixed costs due to higher salaries attended with the revaluation of the hryvnia.
Global protectionism.
Strong dependence on the situation in foreign markets and a low domestic consumption.
Dmytro Khoroshun, analyst at Concorde Capital investment company:
Low demand, low prices for pig iron and steel in the foreign markets.
Strengthening of the hryvnia.
In case of steel plants — high prices for iron ore.
Dmitry Churin, Head of Research at Eavex Capital:
Reduced demand for steel products in the international markets.
Insufficient level of added value for many Ukrainian steel products.
According to GMK Center's estimations, in 2019, Ukraine's mining & metals sector lost profits of $2.8 billion due to negative internal and external factors. At the same time, GMK Center analysts estimate the 'cost' of risks in 2020 at $1.9 billion. Read in more detail about the 2020 risks for Ukraine's mining & metals sector here.
---
---