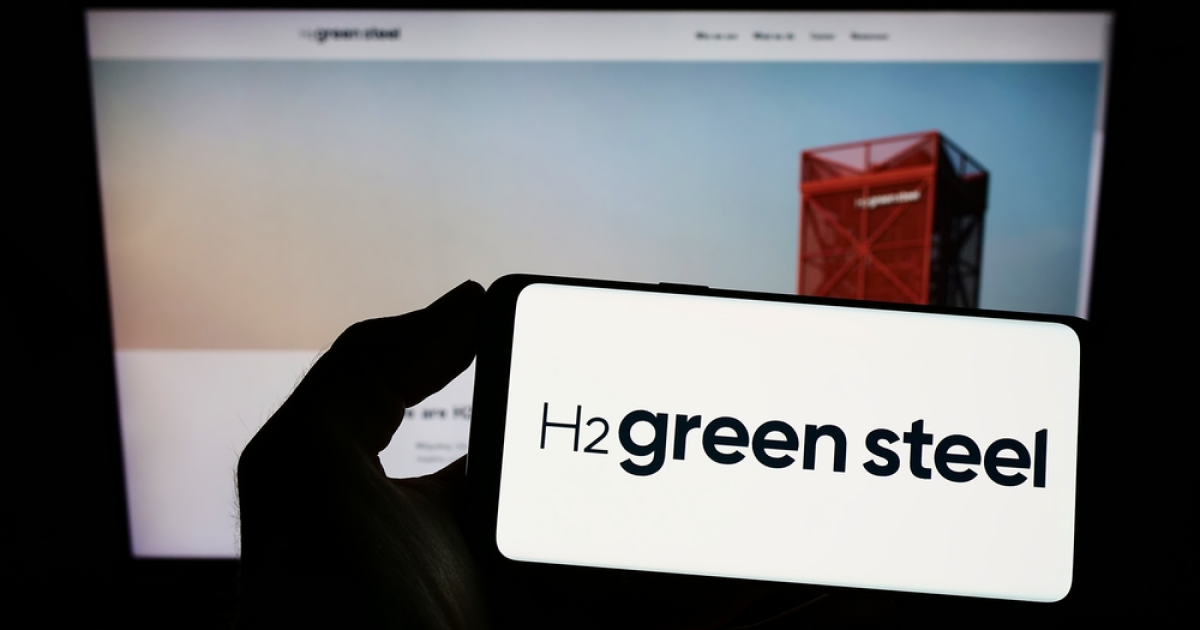 H2 Green Steel
The company notes that this is the largest private placement of shares in Europe this year
Sweden's H2 Green Steel has raised €1.5 billion of equity capital from a group of investors as part of a private placement. Funds raised in this round will finance the construction of Sweden's flagship green steel plant and Europe's first large-scale electrolyser. This is stated on the company's website.
The private placement is co-led by a new investor – Europe's largest private investment house Hy24 – along with existing investors Altor, GIC and Just Climate. The deal also includes new investors Andra AP-fonden and Temasek, and a group of existing ones who continue to support H2 Green Steel with additional capital.
«The caliber of investors that are backing us is impressive. Some of the most professional institutions, investors and industrial companies globally are part of this round and we are proud that they all share our commitment to sustainability as their true north. €1.5 billion is the largest private placement in Europe this year and the appetite to invest in us proves both our solid business case and the market demand for green steel,» noted Henrik Henriksson, CEO of H2Green Steel.
The funds raised will go towards the construction and development of the large-scale H2 Green Steel flagship plant for the production of green steel in Buden, Sweden. Since the summer of 2022, preparatory work has been ongoing at the Swedish site. The plant in Buden is expected to start production in late 2025 with an initial total capacity of 2.5 million tons of steel per year.
The flagship facility will produce steel with 95% less carbon emissions compared to blast furnace technologies, thanks to the replacement of coal in the production process with hydrogen. Hydrogen will be produced on site using Europe's largest electrolyser using electricity from renewable sources.
The company notes that next-generation technologies, digitization, and the latest approach to circularity and recycling will make this steel plant the first of its kind.
«H2 Green Steel Boden is the most advanced large-scale, green industrial project in the world. It is a trailblazer in decarbonization of hard-to-abate industrial sectors like steel. The investment by Hy24's clean hydrogen infrastructure fund will support the H2 Green Steel's ambition to materially reshape steel markets, providing a green alternative to its off-takers and partners. This is part of Hy24's commitment to help industry get to net zero,» says Pierre-Etienne Franc, CEO of Hy24.
Klas Johansson, co-managing partner of investment firm Altor, noted that they are pleased to increase their participation in H2 Green Steel in this next phase.
«Over our 20 years, partnering in large industrial transformations have been at our core. H2 Green Steel also fits perfectly next to Altor's increasingly broad base of investments in the green transition space,» he noted.
H2 Green Steel was founded in 2020 with the goal of accelerating the decarbonization of the steel industry through the use of green hydrogen. Since launching in 2021, the company has raised more than €1.8 billion of equity capital in three funding rounds.
As GMK Center reported earlier, in August 2023, H2 Green Steel signed two multi-year agreements for the supply of DRI pellets for the production of green steel with mining giants Rio Tinto and Vale.
Also, Cargill Metals (a division of the American Cargill) concluded multi-year contract with a Swedish company for the supply of green steel. H2 Green Steel as well signed a 7-year agreement with the Italian steelmaking group Marcegaglia.
---
---