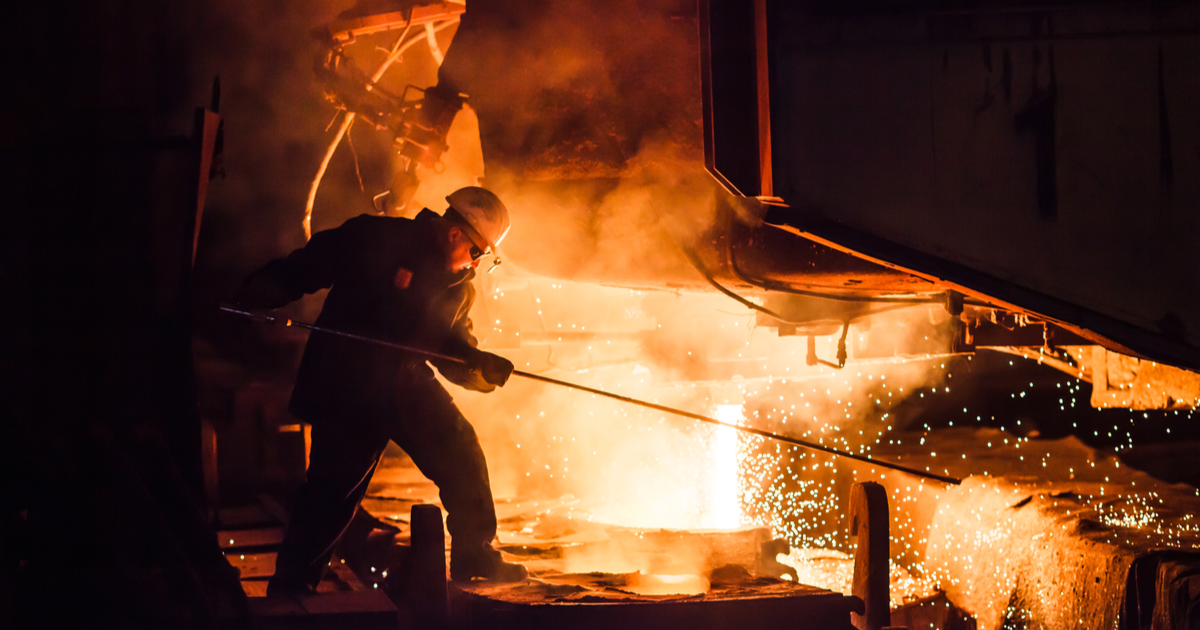 (c) shutterstock.com
According to the results of January-July, German steelamakers reduced steel output by 5.1%
German steel enterprises in July 2022 reduced steel production by 6.9% compared to the previous month – to 2.97 million tons. Compared to the same month in 2021, the indicator decreased by 2%. German steel association WV Stahl reported about it.
According to the results of the month, the steel output in converters amounted to 2.13 million tons, which is 0.4% more than in July last year, and in electric arc furnaces – 839 thousand tons (-7.7%).
In January-July 2022, steel production decreased by 5.1% compared to the same period last year – to 22.53 million tons. BOF production amounted to 15.5 million tons (-5.2% to January-June 2021), and EAF production – to 7.06 million tons (-4.9%).
In July 2022 pig iron output in Germany increased by 2.8% compared to July 2021 – to 1.99 million tons, and according to the results of 7 months – decreased by 4.9%, to 14.23 million tons.
The production of hot-rolled products decreased by 2.2% for the month, to 2.75 million tons, and in January-July – by 5.2%, to 20 million tons.
As GMK Center reported earlier, EUROFER association in May has adjusted its forecast for the consumption of steel products in the European Union in 2022. Compared to the February forecast and the expectation of regional steel consumption growth of 3.2%, the association now expects a decline of 1.9%
In almost all major regional markets in the world, the decline of iron&steel production continues due to the drop in demand. In June 2022, steel producers' margins were 25% lower than the 2018-2019 average, according to World Steel Dynamics. Due to this, many companies are suspending their capacities or reducing production, including ArcelorMittal and Salzgitter in Germany.
According to World Steel, Germany is among the top ten steel producers in the world. In 2021, the country increased steel output by 12.3% compared to 2020 – up to 40.1 million tons, taking 8th place in the world ranking of producers.
---
---