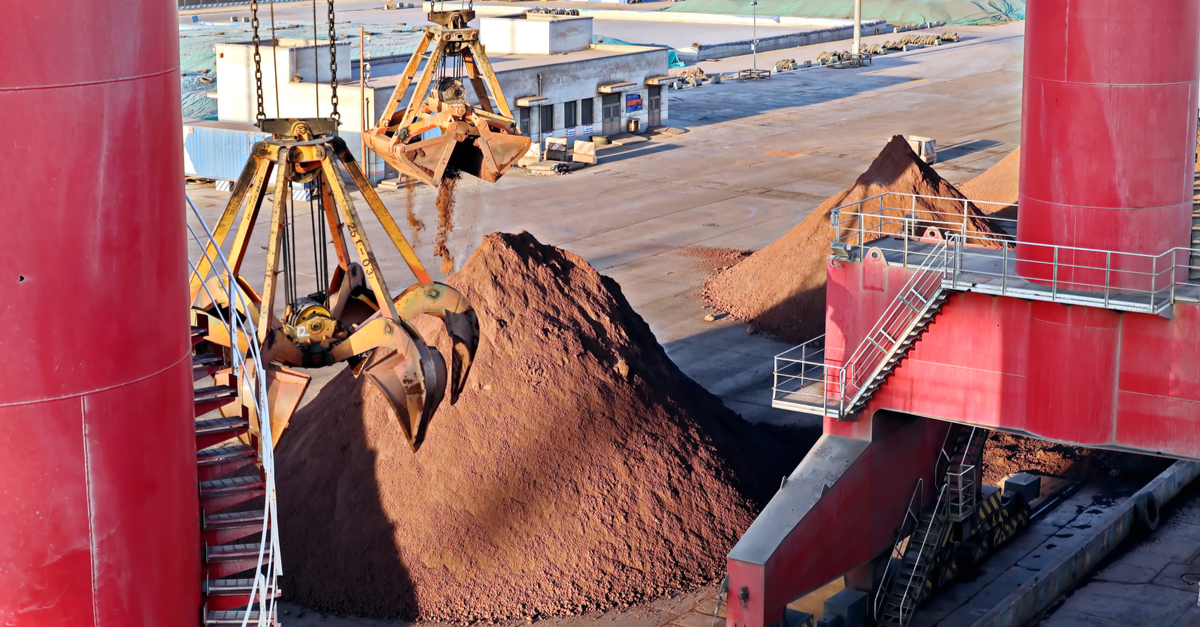 Iron ore shipments
The raw material, which belongs to a citizen of the Russian Federation, was located in several seaports of Ukraine
Detectives of the Ukrainian Economic Security Bureau (ESB) seized 166,000 tons of iron ore owned by the company of a Russian oligarch close to the Russian president. The estimated value of the seized strategic raw materials is about UAH 1.8 billion. This is stated in the press release on the Government's portal.
ESB employees exposed the mentioned company in tax evasion in large amounts. It was established that during 2021-2022, it declared the movement of iron ore in the amount of more than UAH 1.3 billion through the territory of Ukraine to Asian countries, in the customs regime «Transit».
To avoid paying taxes, fees and other mandatory payments, which are paid when importing goods to the territory of Ukraine, the company used the «interrupted transit» mechanism.
"Fictitious documents on the export of iron ore outside of Ukraine were drawn up. In fact, company officials tried to ship goods to business entities – residents of Ukraine. Thus, the losses to the budget of our state from value-added tax evasion amount to more than UAH 118 million," the message says.
166,000 tons of iron ore belonging to a company managed by a Russian oligarch were seized in several seaports of Ukraine during operative and investigative measures.
"We understand that the penetration of Russian capital into our economy is very high. We make sure of this every time we discover these assets. Within the limits of its authority, the ESB investigates offenses in the economic sphere of companies directly or indirectly connected with Russia and Belarus, and seizes their goods, funds, securities, assets, etc. We are making efforts to ensure that this property and funds received from the activities of enterprises on the territory of Ukraine connected with citizens of enemy states do not work for a terrorist country. They should have benefited our state, territorial communities, and our Armed Forces," commented the director of the ESB Vadym Melnyk.
In the future, the seized iron ore will be transferred to the Asset Management and Exploration Agency (ARMA).
As GMK Center reported earlier, ESB prevented exports of the rolled ferrous metals with a total value of UAH 52 million to Russia. Wagons with 1.28 thousand tons of rolled steel were discovered in the Zaporizhzhia region. There were 20 wagons in total. The bureau imposed a seizure with a prohibition against alienation, disposal or use of the property.
In addition, the Prosecutor General's Office secured the arrest for 17.8 thousand railway wagons belonging to enterprises of Russia and Belarus.
Also, on March 10, the president Volodymyr Zelenskyi signed Law 2116-IX on the compulsory seizure of objects of property right of the Russian Federation and its residents. The decision on the confiscation of Russian property will be made by the NSDC at the request of the Cabinet of Ministers.
---
---