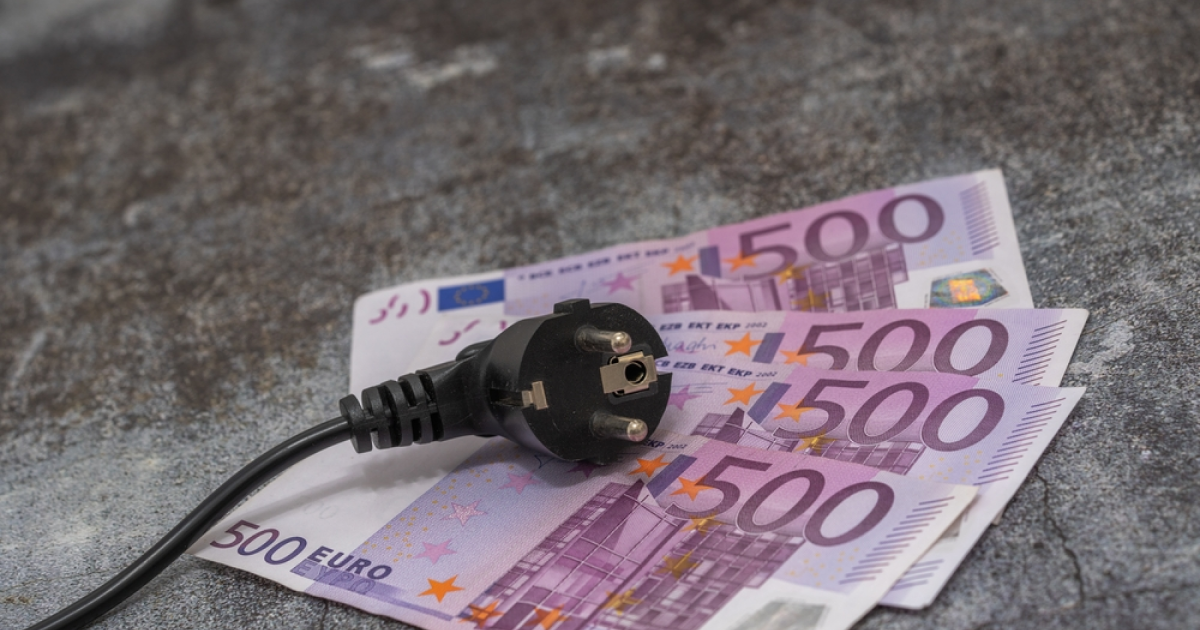 European prices in late November and early December were also affected by the decline in wind power capacity
European prices. According to Ember's data, in the EU, the average monthly wholesale prices per day in November 2022 were as follows:
Italy – €224.7/MWh;
France – €192.1/MWh;
Germany – €175.4/MWh;
Spain – €115.6/MWh;
Belgium – €180.7 MWh.
In the UK, according to Nordpool, the average monthly spot price per day in advance in November was €158.9 MWh.
At the end of November and at the beginning of December 2022 European electricity prices, according to OilPrice, rose on the back of declining wind power generation capacity in much of northern Europe and declining nuclear power supplies from France. This trend may continue next week. In addition, cold weather has arrived on the continent, which has increased demand for gas and electricity.
Measures against the energy crisis
European governments continue to implement measures to ease the impact of the energy crisis on households and industry.
Germany. Its government in November agreed details of proposed scheme. Thus, for medium and large companies with an annual consumption of more than 30,000 kWh, the price limit will be 13 Eurocents/kWh plus payment for the network, taxes, fees and surcharges. The quota applies to 70% of their historical consumption, but normal price is applied for volumes that exceed it. The limitation of electricity prices for all categories of consumers will be effective from the beginning of 2023.
Italy. Italian government has allocated €9.1 billion to mitigate the impact of high energy prices. More than a third of these funds will be used to expand tax incentives introduced by the previous government for companies, mainly energy-intensive ones. These activities were funded until November, they were extended until the end of 2022. Among the new measures is the possibility for companies to pay for electricity in installments under a certain scheme, which includes a state guarantee in case of non-payment. In Italy, most of electricity is generated from natural gas, which leads to surges in wholesale prices for it.
The UK. At the same time, the UK Trade Union Association (Community) appealed to Prime Minister Rishi Sunaku with a request to support the domestic steel industry, which will not be able to be competitive if it pays twice as much for electricity as producers from the European Union and does not achieve the goals of decarbonization of the industry. It is noted that in 2020-2021, British steel mills paid an average of £47/MWh for electricity, while German steelmakers paid £25/MWh and French steelmakers paid £28/MWh.
France. French media criticized government spokesman Olivier Veran, who noted that the country's electricity consumption dropped by 5% last month thanks to citizens' understanding of the energy sobriety plan. According to RTE (transmission network operator), in November, the decline in energy consumption even decreased by 6.4% compared to 2014-2019. However, these indicators are almost entirely related to the reduction in production processes and, as a result, a decrease in consumption by large industrial enterprises.
Gas market. In November 2022, the EU countries reduced gas demand by almost a quarter, informs Financial Times referring to ICIS analytics. Thus, Europe manages to reduce its dependence on Russian energy resources.
In November 2022, according to ICIS, gas demand was 24% below the 5-year average, a similar drop was observed in October. In Italy and Germany, which are the two largest consumers of gas in the European Union, in November demand fell by 23% and 21% respectively, in France and Spain — by more than a fifth, in the Netherlands — by almost a third.
According to Tom Martek-Manser, Europe's leading gas analyst at ICIS, the industry shows the largest reduction in gas consumption, and this is the result of a clear market pricing. The expert added that the high price of gas is an incentive to reduce its use.
In the same time, according to Financial Times, EU ministers agree on a third package of emergency measures to contain energy costs. The biggest controversy is the plan to limit wholesale gas prices. The European Commission recently proposed a cap that would work if the month-ahead contracts on the TTF benchmark futures market exceeded €275/MWh for two consecutive weeks and were €58 higher than LNG for 10 consecutive days. A meeting of European energy ministers is scheduled on 13 December.
As GMK Center reported earlier, Europe's energy problems may deepen next winter, if the war in Ukraine does not stop, European Commissioner for Economics Paolo Gentiloni warned.
---
---