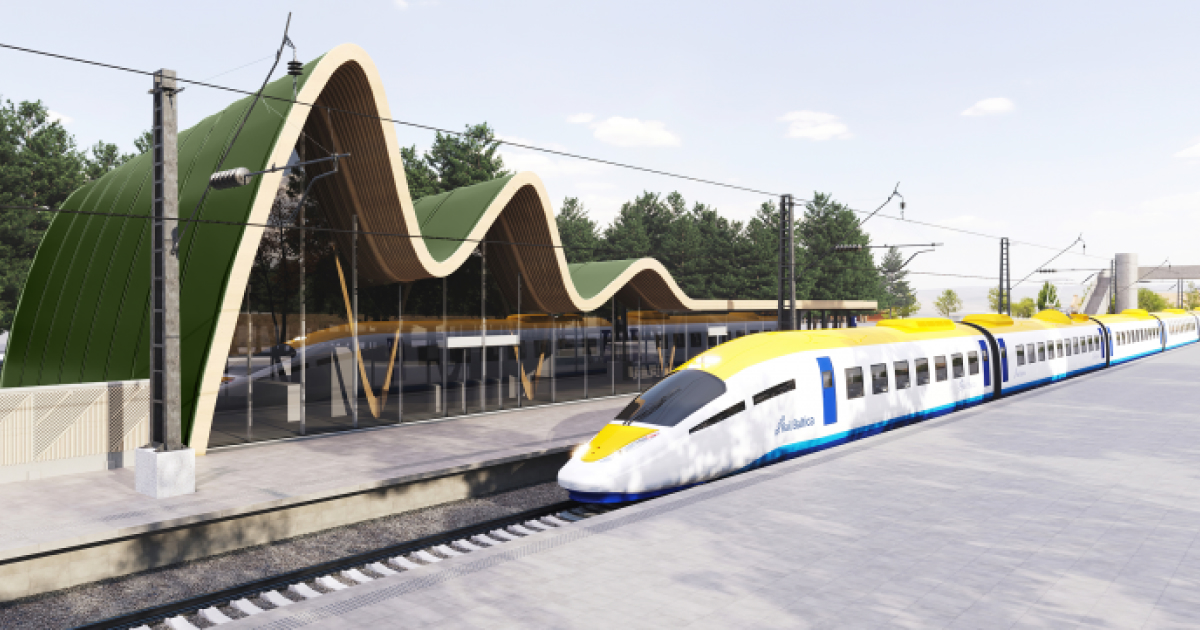 (с) railbaltica.org
Rail Baltica will connect Tallinn, Riga, Kaunas, Warsaw and Berlin; the cost of the project tops €7 billion
European Commission, EC, has allocated an additional €360 million for the implementation of the Rail Baltica European gauge railway project, a press release on the project website reads.
The funds were allocated under the Connecting Europe Facility (CEF) mechanism.
The Rail Baltica is designed to connect Tallinn, Riga, Kaunas, Warsaw and Berlin. In 2017, the cost of the project was calculated at €5.79 billion. In 2021, the European Court of Auditors (ECA) concluded that the project has become more expensive, by more than 20%, or €7 billion.
In January 2022, Lithuania, Latvia and Estonia requested additional funding of €1.5 billion for the construction of the railway. In addition, the EC has approved €420 million.
At the same time, Lithuania submitted an application to the EC for an additional €686.7 million for the project, but received only €127 million.
The European Union pays up to 85% costs of the project. Estonia, Latvia, and Lithuania give the rest.
Earlier GMK Center reported that the Ministry of Infrastructure of Ukraine calculated the cost of one railway's track width change to Eurorail at $2-3 billion. At the same time, modernization projects for European gauges from the state border to Lviv and Kovel, described in the National Transport Strategy, require more than $75 million in investments.
As Prime Minister of Ukraine Denys Shmyhal said, Ukraine will start gradually installing narrow railway track to connect Ukrainian railways with the European. First, it is planned to connect large railway stations and large cities, and in the future, a gradual expansion throughout the country is envisaged.
At the end of 2020, the Cabinet of Ministers published the Investment Atlas of Ukraine, where they announced two potential sections with the European standard of 1435 mm gauge: Sknyliv – Mostyska and Kovel – Yagodin – the state border. The estimated cost of the first project is $20.8 million, and the second is $54.2 million.
In addition, last year in April, the Cabinet of Ministers allocated UAH 5 million for the restoring railway with European standard gauge in the Zakarpattia region. It will run from the Chop station to the Uzhgorod station, straight to the platform of the Uzhgorod railway station.
---
---