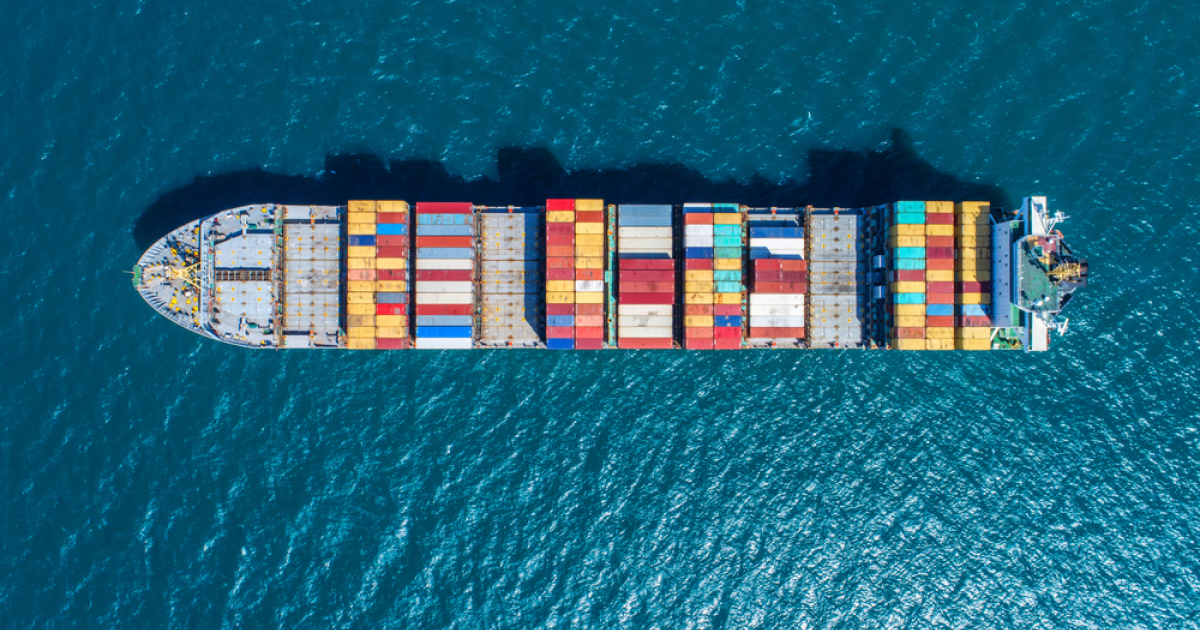 Shipowners are diverting ships that transported iron ore to grain transportation
Indexes. Baltic Dry index, which takes into account rates for Capesize, Panamax and Supramax class vessels, according to Hellenic Shipping News' data, on December 6, 2022 rose by 17 points, or by 1.3% – to 1,340, snapping a previous three-day fall.
Panamax index, which tracks coal and grain shipments of 60,000 to 70,000 tons, rose by 19 points, or by 1.2% – to 1,657, it is the highest level in three weeks. Average daily earnings for vessels of this class increased by $171 – to $14.9 thousand. The main driver of the upward trend in the Panamax segment was a more active Atlantic basin, which supports relatively healthy demand for the transportation of grain and mineral raw materials.
Capesize index, which tracks shipments of iron ore and coal with a volume of 150,000 tons, rose by 38 points on December 6, or by 2.5% – to 1,540 – the biggest daily percentage gain in almost a week. Average daily earnings for vessels of this class increased by $317 – up to $12.7 thousand.
Supramax index on December 6 did not change, as in the previous session, remaining at the level of 1158.
On November 1, the Baltic Dry index was 1,377 points. On November 22, 2022, it fell to the lowest level since the beginning of September 2022, closing at 1149 points.
Simultaneously world index of container transportation (as of Dec. 1, according to Drewry) for the week (November 24 – December 1) fell by 5% – to $2.3 thousand for a 40-foot container. At the beginning of December, its decline was recorded for 40 weeks in a row. Shanghai – Rotterdam freight rates fell the most – by 10% in this period.
Trends. A downturn in China's housing market has significantly reduced demand for iron ore and led to a 50% drop in dry bulk rates compared to the previous year. Bloomberg writes about it. Shipowners are currently clearing vessels that have been used to transport iron ore so that they can transport grain (corn and soybeans) to Asia.
The number of such deals is currently relatively small, but it is the latest trend among traders, who are struggling with the sharp changes in the markets caused by the invasion of the Russian Federation in Ukraine and the weakening of the Chinese economy.
Large iron ore vessels usually do not transport grain because the cleaning process takes a long time. According to one of the traders, the deep cleaning process can cost $7-8 thousand and last up to a week. In some cases, it may be necessary to sand and paint the walls of the holds.
Baby Capes are usually repurposed – the smallest of the Capesize vessels, capable of carrying around 100,000 thousand tons. This is much larger than the deadweight Panamax, which typically carry grain and hold around 60,000 thousand tons.
According to Ralph Leschynski's, head of research at shipbroker Banchero Costa & Co, a decline in iron ore trade in 2022 could prompt Baby Capes to seek «alternative work».
According to data from Arrow Shipbroking Group, in the 10 months of 2022, a Capesize vessel was an average of $5.2 thousand per day cheaper to charter compared to a Panamax, it is the most figure for this period since 1999.
As the publication previously reported, due to the weak demand for iron ore from China, shipowners also diverted bulkers to unusual coal routes to increase profits. In particular, it is about the transportation of such goods from Russia to China and from Australia to Europe.
Forecasts. As for 2023, according to survey by S&P Global, the bulk cargo market is in for changes. In particular, the shipping industry will face new environmental regulations that will be introduced by the International Maritime Organization next year. These are new regulatory requirements such as the Energy Efficiency Index of Existing Ships (EEXI) and the Carbon Intensity Indicator (CII). This will create a tiered spot market for bulk carriers based on vessel ratings, fuel choices and performance. In particular, Capesize and Panamax class vessels have a chance to get better environmental scores based on CII parameters.
Bulker profits will also be affected by the economic slowdown experienced by China, the world's largest consumer of raw materials. According to the survey, revenues in the Capesize, Kamsarmax/Panamax and Ultramax/Supramax bulk carriers sectors are expected to be roughly flat in 2022, on average.
As GMK Center reported earlier, Ukrainian steel industry needs unlocking Black Sea ports. Monthly losses of exports of steel products from the country due to the blocking of ports reach $420 million.
---
---