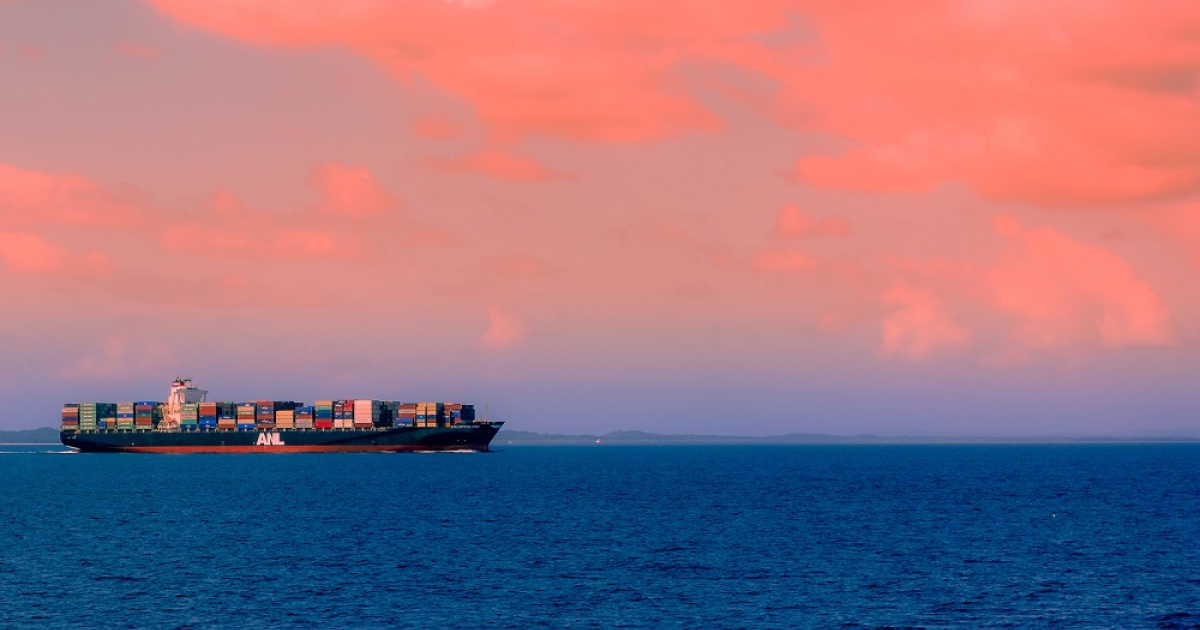 The global index of container transportation has fallen for 37 consecutive weeks
Indexes
Baltic Dry index, which takes into account rates for Capesize, Panamax and Supramax class vessels, according to Hellenic Shipping News' data, on November 10, after ending four consecutive trading sessions of gains, fell by about 0.2% – to 1,390 points.
Panamax Index, which tracks coal and grain shipments of 60,000 to 70,000 tons, fell by 1.3% – to 1,619 points – a two-month low.
Supramax index decreased by 5 points – to 1227 points, the lowest level since February 2021.
Capesize index, which tracks shipments of iron ore and coal with a volume of 150,000 tons, increased by 0.9% – to 1,652 points, the highest level since October 28. The average daily profit of vessels of this class increased by $124 – up to $13.7 thousand.
On November 1, Baltic Dry Index was 1,377 points, falling to the September level, Capesize index – 1388 points.
Simultaneously world index of container transportation (as of Nov. 10, according to Drewry), fell by 9% for the week – to $2,773 per 40-foot container, the decline is the 37th consecutive week. Shanghai-Rotterdam and Shanghai-Genoa freight rates decreased the most – by 15% compared to the previous week.
Routes and forecasts
According to Bloomberg, freighters are diverting bulkers to unusual coal routes to boost revenues due to weak demand for iron ore from China. This is happening against the background of the energy crisis, which is stimulating the need for coal. According to owners, brokers and traders, more vessels are currently transporting fuel from Russia to China and from Australia to Europe.
Bulk carriers usually look for stable, long-term contracts for a single commodity and stick to the deal. However, they may switch to other types of cargo when they see profits in another direction.
Some of the Capesizes class ships carry Russian coal to China and India. Under normal market conditions, traders usually avoid this strategy because Russian coal ports are not deep enough to fully load them. Meanwhile, Australian coal is being shipped to Europe as the continent tries to replace supplies from Russia, said Ulf Bergmann, senior economist at maritime data provider Shipfix. The number of such shipping increased to 26 in September 2022, the vast majority of deliveries were on Capesizes.
According to Harry Grimes, an analyst at Arrow Shipbroking Group, Capesize and Panamax class vessels transported approximately 20 million tons more coal in the 10 months of 2022 compared to the same period in 2021, while coal transportation decreased by approximately 18 million tons in the 10 months.
According to analysts, China's zero-tolerance policy on Covid is likely to continue to complicate the state of the construction industry and affect the iron ore market and freight rates, particularly for Capesize vessels.
Experts note, that the contraction in the wholesale market is likely to continue and not improve until the end of December 2022, unless there are significant changes, such as an improvement in industrial demand in China. Demand for oil and gas from Western countries will contribute to the further growth of tanker rates. Demand for container shipping is expected to decline in the short term.
As GMK Center reported earlier, in January-September 2022, the Ukrainian ports of the Danube region increased cargo transshipment by 3.5 times compared to the same period in 2021 – to more than 11 million tons.
---
---