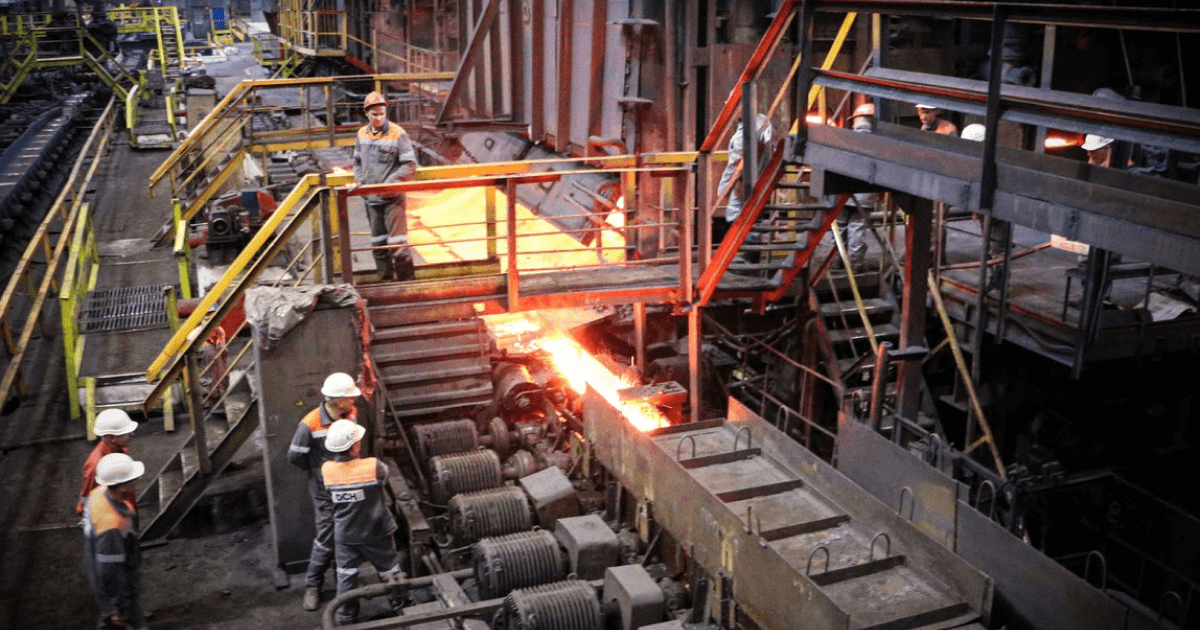 DMZ
In the first quarter of 2022, DMZ did not produce steel products due to a lack of coal raw materials and military operations
In January-March 2023, the Dnipro Metallurgical Plant (DMZ) produced 29.4 thousand tons of finished rolled products. In the first quarter of 2022, the plant did not produce steel products due to a lack of coal raw materials and military operations. This is stated in the enterprise's press release.
Production of coke in January-March decreased by 20.4% compared to the same period last year – to 45.8 thousand tons.
In March, DMZ produced 10.6 thousand tons of rolled steel and 16 thousand tons of coke, which is 16.1% more compared to March 2022.
The blast furnace and converter workshops of DMZ have been idle since January 2022. The plant resumed the production of rolled products in April 2022. Both rolling shops work on billets.
In 2022 and the first quarter of 2023, the plant's rolling shops produced a wide range of channels, mine rack SVP-22, SVP-27 and SVP-33, mine rails P34 and P43, crane rails of various sizes.
The coke-chemical division of the enterprise in 2022 switched to the production of coke exclusively from Ukrainian raw materials and produces products mainly for ferroalloy plants of Ukraine. In addition, in March 2023, the coke chemical division resumed the production of metallurgical coke.
In 2022, DMZ reduced the production of rolled steel by 74.2% compared to 2021 – to 58.4 thousand tons, and coke – by 56.3%, to 211.3 thousand tons.
As GMK Center reported earlier, in February 2023, DMZ started the first production campaign of 2023 in rolling shop №1 (PC-1). The plant fulfilled orders for the production of SPV-33 mine racks and R-34 mine rails.
In addition, at the end of February 2023, DMZ received a large order for the production of a mine skip for the Sukha Balka mine. The skip and the necessary steel structures for the unit will be produced by the summer of 2023.
Dnipro Metallurgical Plant is a full-cycle steel enterprise that is part of the DCH group. It produces semi-finished products and shaped rolled steel products: channel, angle bars, rails.
Its main products are square billets (exported to Turkiye and Egypt), channels (wide export geography: countries of Europe, Asia, Africa) and pig iron (exported mainly to Turkiye).
---
---