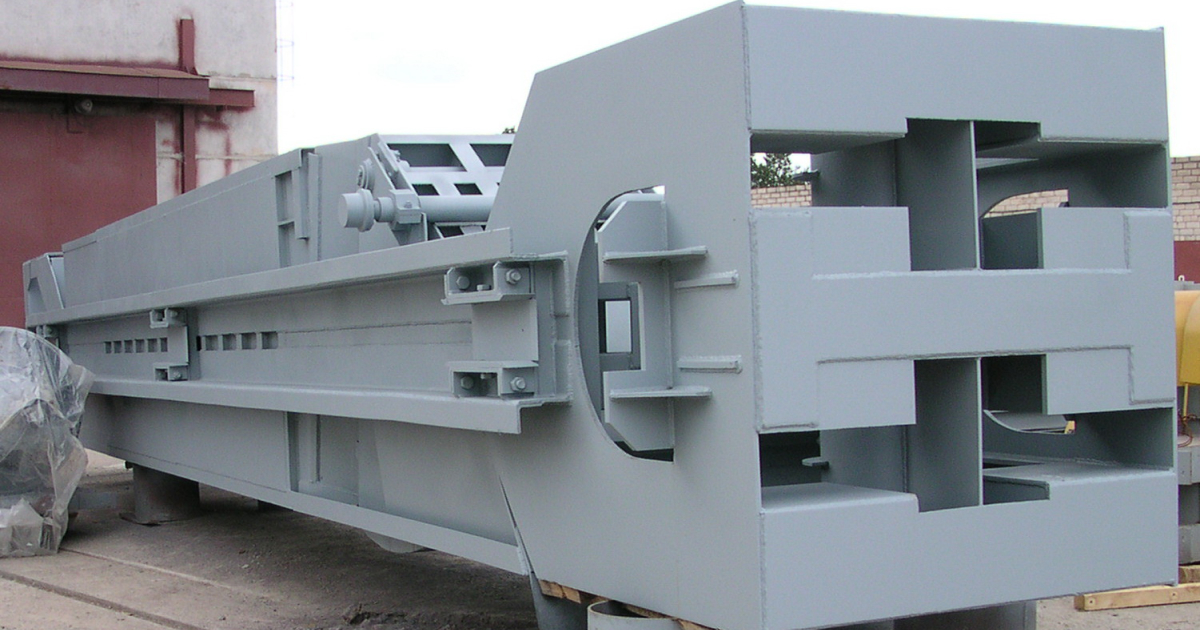 Illustrative photo of a mine skip
The process of producing the skip and the necessary steel structures for the unit will continue until the summer of 2023
The Dnipro Metallurgical Plant (DMZ) received a large order for the production of a mine skip for the Sukha Balka mine. This is stated in the corporate DCH Steel newspaper.
"The mine skip is an important unit in the operation of the mine. This is a huge box, with the help of which movement along the vertical shaft and unloading of iron ore takes place. They are lifting it with ropes, and the skip weighs more than 50 tons," the message reads.
The production process will last several months. Currently, in the model workshop of the molding and casting department of the specialized steel equipment repair shop, the production of special models according to the provided drawing is being completed. They will be sent to the foundry, where some parts of the skip will be cast.
After processing, the produced parts will be moved to the repair and production section of auxiliary equipment for further assembly.
When all materials and components arrive at the enterprise, DMZ specialists will also produce other steel structures necessary for the skip. In general, the process will last until the summer of 2023, the company notes.
When the unit is pre-assembled, representatives of the mine will come to the plant and thoroughly inspect the produced unit.
At the beginning of February 2023, Sukha Balka commissioned new production facilities at the Yuvileyna mine. The reserves of the block are calculated for production within the next 4 months.
As GMK Center reported earlier, in February 2023 DMZ started the first production campaign of 2023 in rolling shop №1 (RS-1). The plant fulfills orders for the production of SPV-33 mine racks and R-34 mine rails
Dnipro Metallurgical Plant is a full-cycle metallurgical enterprise that is part of the DCH group. It produces semi-finished products and shaped rolled steel products: channel, angle bars, rails.
Its main products are square billets (exported to Turkiye and Egypt), channels (wide export geography: countries of Europe, Asia, Africa) and pig iron (exported mainly to Turkiye).
---
---