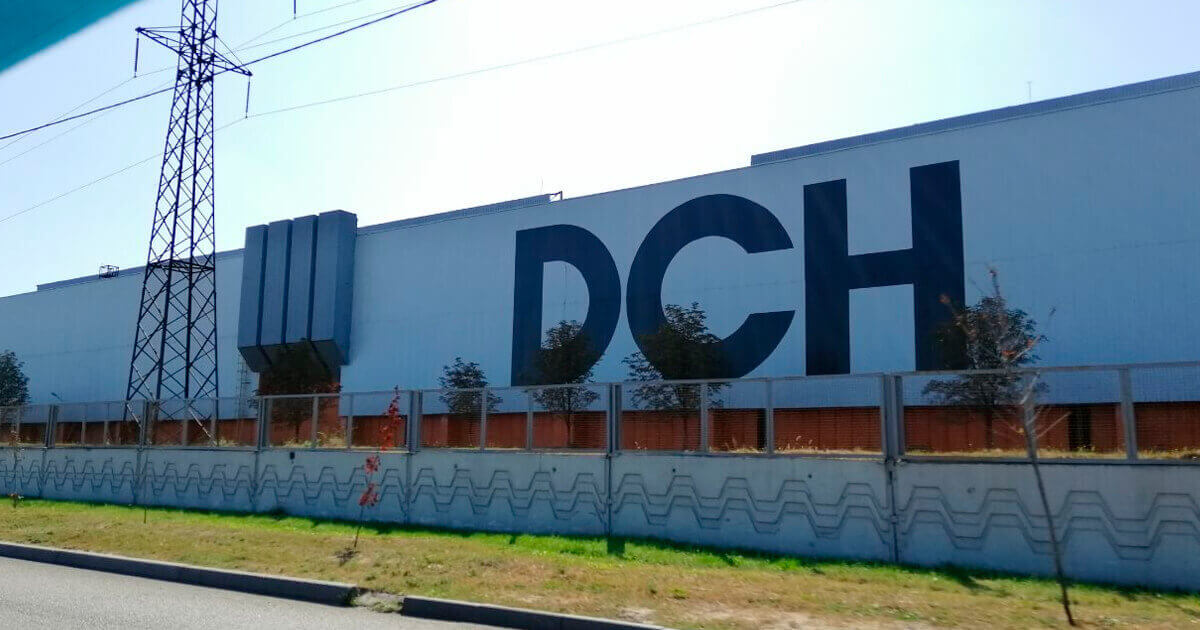 Coke production decreased by 19% month-on-month
In September 2023, the Dnipro Metallurgical Plant (DMZ) increased the production of rolled products by 91.6% compared to the previous month – up to 8.5 thousand tons. This is reported in the corporate newspaper DCH Steel.
Production of coke for the month amounted to 20.9 thousand tons, which is 19% less than in August 2023. Compared to September 2022, the production of rolled steel at DMZ increased by 97.4%, and coke – by 61.3%.
In September, DMZ produced the SVP-33 mine rack and the R-34 mine rails in the rolling shop №1. In the rolling shop №2, the specialists of the plant produced mine racks and shaped rolled products.
The production of blast furnace coke for steel plants was increased at the coke-chemical plant, coal coke and chemical products were produced.
During January-September 2023, DMZ produced 82.6 thousand tons of rolled steel, which is 82.4% more than in the same period of 2022. The output of coke for 9 months increased by 36.2% y/y – up to 219 thousand tons.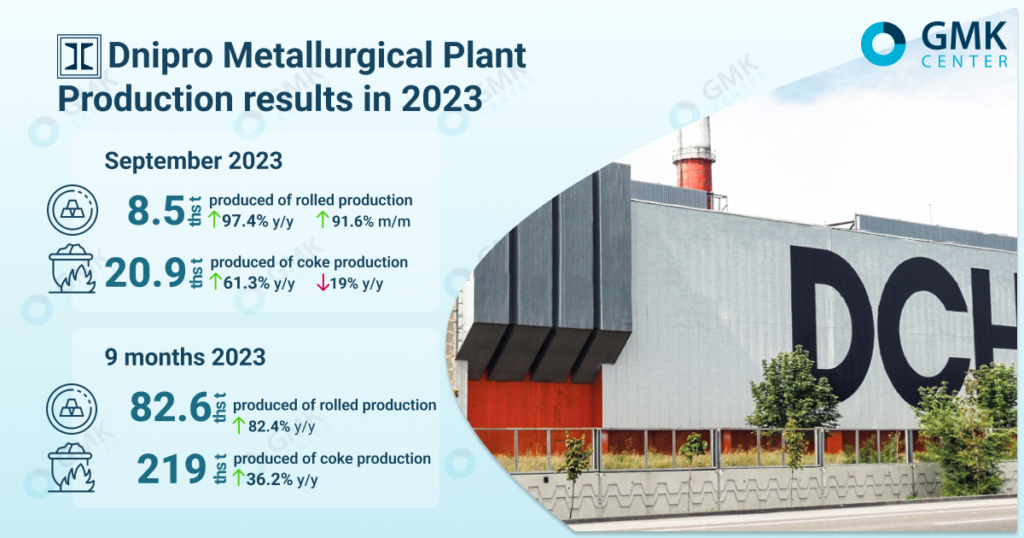 After another production campaign, DMZ suspended rolling shop №1 for a number of repairs. In particular, from September 10 to December 25, the recuperative heating well №4 is being overhauled. Commissioning of the unit is planned for the beginning of 2024.
The plant's specialists plan to replace the refractory masonry of the working space of the heating well, the floor, to replace the tubular ceramic recuperator for air heating, as well as to repair the gas shut-off fittings, burners and furnace embrasure.
«After the repair, the productivity of the furnace will increase significantly, the time for heating the billets will be reduced, and accordingly, the fuel consumption for heating the billets before rolling at 1050 and 800 mills will decrease,» noted Oleksandr Rebrikov, master of the heating furnaces of RS-1.
The workshop also performs maintenance work on mechanical and electrical equipment, repair of steel constructions of cranes and spans, pumping equipment of blooming and state 800, as well as other works.
As GMK Center reported earlier, in 2022 DMZ reduced production of rolled steel by 74.2% compared to 2021 – to 58.4 thousand tons, and coke – by 56.3%, to 211.3 thousand tons.
Coke chemical division of the enterprise in 2022 passed exclusively on domestic coal raw materials and manufactures products mainly for ferroalloy plants of Ukraine. In addition, in March 2023, the enterprise resumed the production of metallurgical coke.
Dnipro Metallurgical Plant is a full-cycle steel enterprise that is part of the DCH group. It produces semi-finished products and shaped rolled steel products: channel, angle bars, rails.
Its main products are square billets (exported to Turkiye and Egypt), channels (wide export geography: countries of Europe, Asia, Africa) and pig iron (exported mainly to Turkiye).
---
---