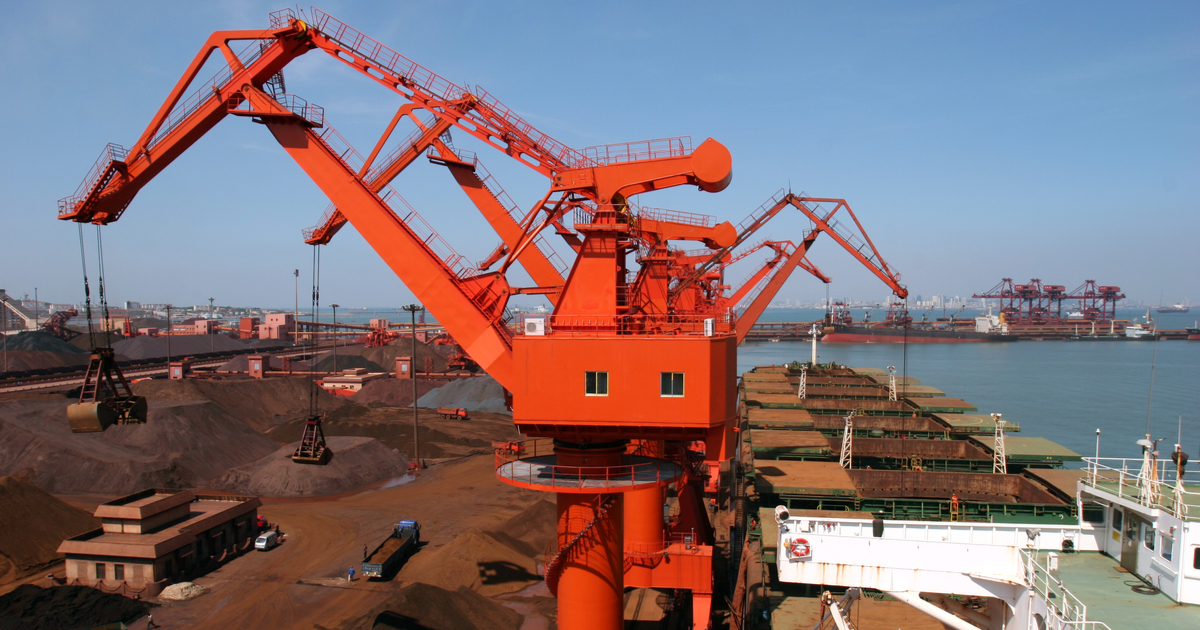 Iron ore
In December 2022, supplies of steel raw materials to the country decreased by 8.1% m/m
In 2022, Chinese steel companies reduced iron ore imports by 1.5% compared to 2021 – to 1.11 billion tons. Financial Post reports about it with the reference to data from the National Bureau of Statistics of China (NBS).
In December 2022, China imported 90.86 million tons of iron ore, down 8.1% from the previous month. Compared to December 2021, iron ore supplies in December 2022 increased by 5.6%.
Iron ore supplies to China were solid in November, and the expectation that the Chinese government would soon ease its strict coronavirus policy supported demand in December. A spike in coronavirus cases is likely to delay the unloading of received shipments.
"Given stable iron ore shipments from mainstream and non-mainstream suppliers in Nov/Dec and correspondingly steady arrivals in Chinese waters through December, it's plausible that the COVID tsunami sweeping the country may have temporarily slowed the efficient discharge and customs clearance of cargoes at Chinese ports," said Atilla Widnell, managing director of Navigate Commodities.
China's troubled real estate sector and weak economic activity hurt construction in 2022, hurting margins in the steel industry. However, the country's government has introduced a number of measures to help developers with large debts.
In late 2022 and early 2023, according to Atilla Windell, iron ore imports to China began to resume. China imports most of its iron ore from Australia and Brazil.
Steel exports from China in 2022 increased by 0.9% compared to 2021 – up to 67.32 million tons. In December, the figure increased by 7.3% y/y – up to 5.4 million tons.
As GMK Center reported earlier, in 2021, Chinese steelmakers reduced imports of iron ore by 4.3% compared to 2020 – to 1.12 billion tons. Steel production in the country over the past year decreased by 3% – to 1.03 billion tons. China planned to continue reducing steel production.
---
---