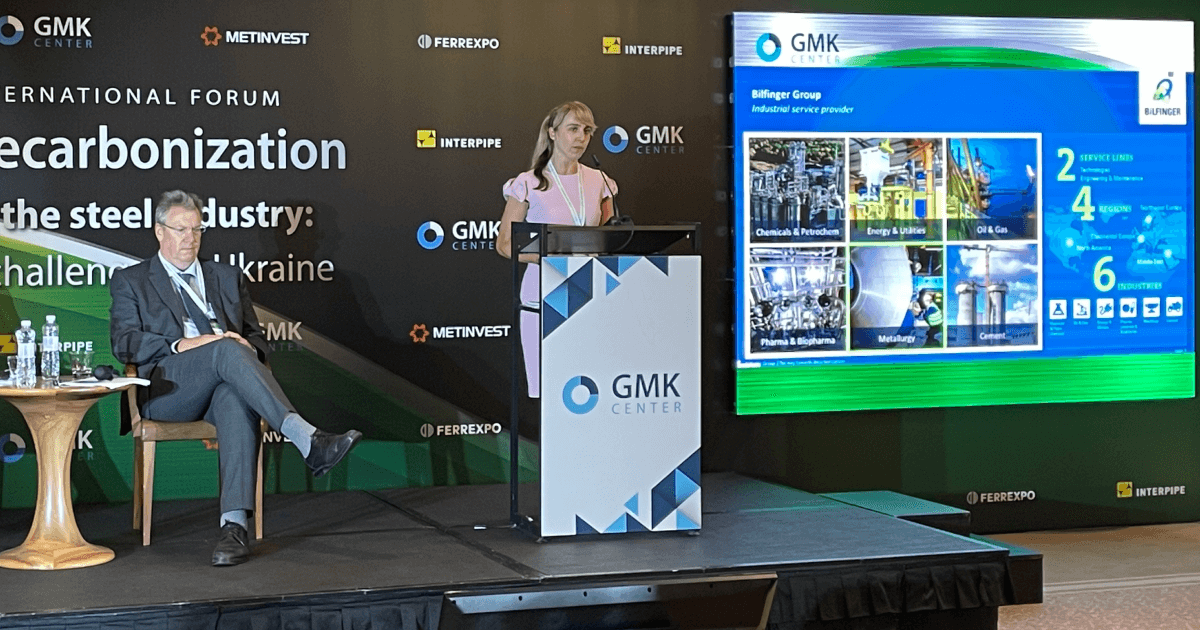 North-West Europe is leading the decarbonization move with almost equal focus on hydrogen and carbon capture technologies
There are around 350 decarbonization projects in the early stages of implementation in Europe, the USA and the Middle East. 14% of those are being implemented in the steel sector in Europe, with hydrogen technologies prevailing considerably.
Oksana Roman, Energy transition leader at Bilfinger Tebodin, shared this at the international forum "Decarbonization of the Steel Industry: a Challenge for Ukraine" during her presentation "The Road to Decarbonization: Project Development Strategy and Experience".
North-West Europe is leading the decarbonization move with almost equal focus on hydrogen and carbon capture technologies, while in the USA and Great Britain carbon capture and utilization projects prevail.
According to Oksana Roman, industrial implementation of decarbonization projects can be divided into three stages, each with its own specific problems:
1. Project planning:
market uncertainty and lack of benchmarking;
the need to engage project and financial partners;
the need for the investment scenario to account for the requirements of various stakeholders;
the need for the technological concept to take into account both key and related technologies, infrastructure needs, etc.
2. Project financing:
the need to monitor financing programs;
the use of financial engineering to ensure that all project financing needs are fully covered;
the need for the project documentation to comply with international standards and policies of financing organizations;
the need for the model of the project to take into account, apart from economic indicators, environmental and social needs.
3. Project implementation:
engaging qualified partners capable of ensuring the innovative projects' compliance with both local and international standards;
ensuring readiness/accessibility of infrastructure, obtaining necessary permits;
the need for the procurement strategy to take into account the timeframes for the production and delivery of equipment and its component parts, as well as the fluctuations in prices for materials, etc.
The Bilfinger Group already participates in decarbonization projects for such companies as TATA Steel, Shell and other industrial clients. Billfinger Tebodin is a German engineering and consulting company. It belongs to Bilfinger Group's Engineering and Maintenance service sector with 24 offices in Northwestern, Central and Eastern Europe.
The prime partner of the forum "Decarbonization of the steel industry: a challenge for Ukraine" was Metinvest, other partners included Ferrexpo and Interpipe.
---
---