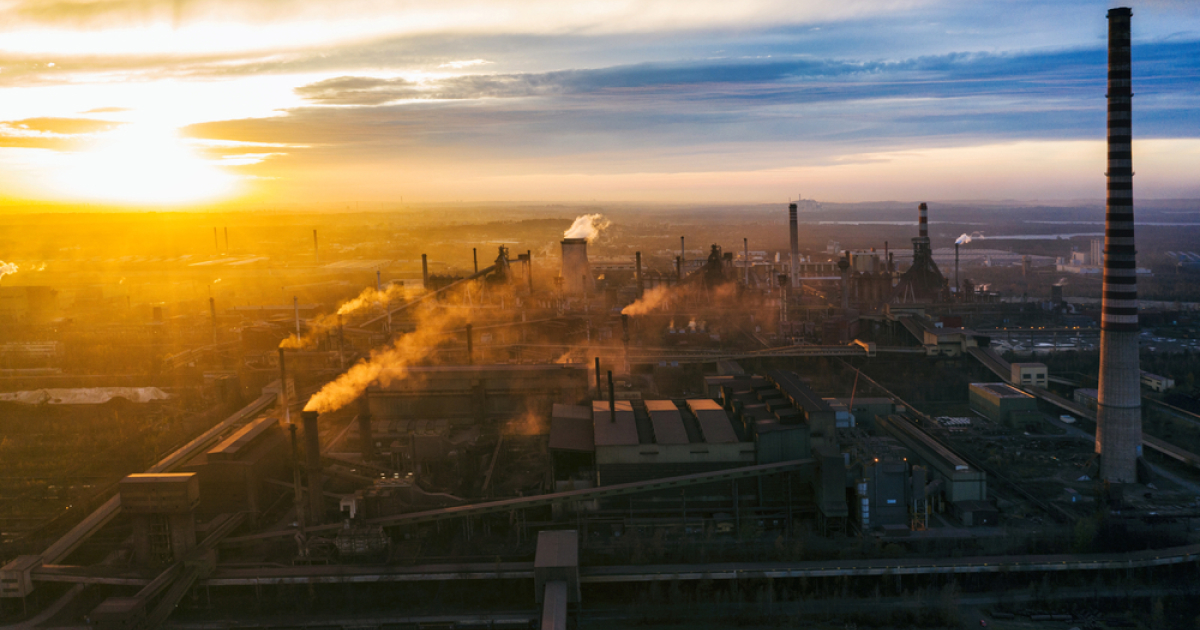 ArcelorMittal Poland
Despite the drop in steel production by 15% y/y, the company managed to increase product sales to $5.93 billion
ArcelorMittal Poland (AMP), a production unit of the ArcelorMittal Corporation, the largest steel producer in Europe, increased steel sales by 12% in 2022 compared to 2021 – up to $5.93 billion, reports Kallanish.
At the same time, last year the Polish division of ArcelorMittal reduced the production of unrefined steel by 15% compared to 2021 – to 3.4 million tons. Thus, the drop in output at AMP facilities fell below the level of the pandemic year of 2020, when 3.9 million tons of steel were produced.
The significant drop in indicators is due to the decommissioning of the hot part of the plant in Krakow in 2020, as well as the suspension of blast furnace №3 at the plant in Dąbrowa Górnicza in the fourth quarter of 2022 due to weak demand.
In January 2023, the company started restarting blast furnace №3 at the plant in Dąbrowa Górnicza, as it has to replace blast furnace №2, which is scheduled to be shut down for maintenance starting in March 2023.
The ArcelorMittal Warszawa steel plant, which operates one electric arc furnace, reduced steel production by 16.7% or by 100,000 tons in 2022 compared to 2021 – to 500,000 tons.
Despite the sharp drop in steel production by the Polish division, the company managed to increase product sales. Thus, AMP ranked fourth in terms of sales among ArcelorMittal divisions after the US, Brazil and Germany.
This was made possible in particular by favorable steel prices in the first half of 2022, but the second half of the year was fatal for European steelmakers as demand for products collapsed, causing massive capacity shutdowns and falling product prices.
Meanwhile, sales of ArcelorMittal's Czech division in 2022 increased by 5% y/y – up to $1.43 billion.
As GMK Center reported earlier, ArcelorMittal in 2022 reduced steel production by 14.6% compared to 2021 – to 59 million tons. Company's revenue from product sales for the year increased by 4.3% compared to 2021 – up to $79.844 billion.
Arcelormittal Europe in 2022, reduced steel production by 13.3% y/y – to 31.9 million tons. Steel sales increased by 9.1% y/y – up to $47.26 billion amid favorable start to the year.
In 2023, the company predicts an increase in steel shipments in 2023 by 5% compared to 2022. Such expectations are based on the results of the fourth quarter of 2022 and the possible recovery of global steel demand.
---
---