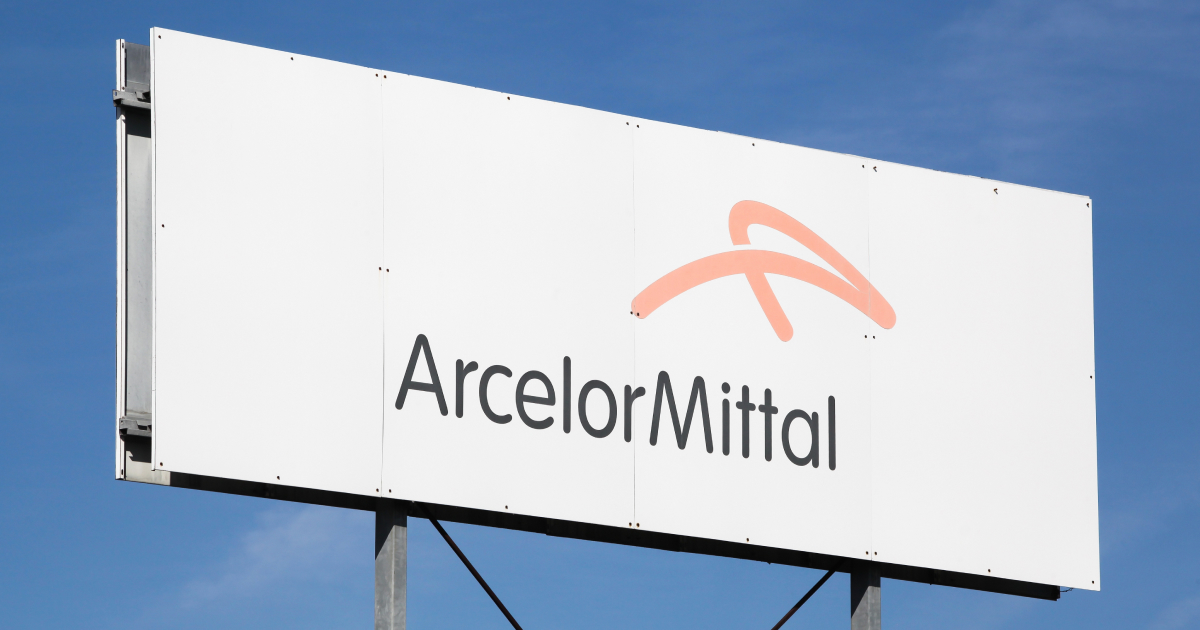 ArcelorMittal
Iron ore production increased by 9.2% y/y
ArcelorMittal, one of the largest steel producers in the world, in 2022 reduced steel output by 14.6% compared to the same period last year – to 59 million tons. Steel shipments for the year fell by 11.1% y/y – to 55.9 million tons. This is stated in the financial report, published on the company's website.
Iron ore production for 2022 increased by 9.2% compared to 2021 – up to 28 million tons. Sales of iron ore reached 28 million tons, which is 7.7% more y/y.
In the fourth quarter of 2022, ArcelorMittal reduced steel output by 11.4% compared to the third quarter – to 13.2 million tons. Compared to the fourth quarter of 2021, steel production fell by 20%. The shipment of steel in three months decreased by 7.3% to the third quarter of 2022, and by 20.2% compared to the fourth quarter of 2021 – to 12.6 million tons.
Iron ore production for October-December 2022 amounted to 7.5 million tons, which is 8.7% more than the result of the previous quarter and  to 4.2% year-on-year. ArcelorMittal shipped 6.9 million tons of iron ore in the fourth quarter, down 2.8% from the same period in 2021. In comparison with the third quarter of 2022, deliveries to consumers remained at the same level.
"Despite the challenges encountered during the year, our full-year results demonstrate the benefits of the strengthened asset portfolio and cost base improvements we have made in recent periods. The measures we took in the second half of the year to adapt production levels and optimize energy consumption added to the sustainability of the business. Consistently positive free cash flow and a strong balance sheet have enabled us to grow and develop the business, capitalizing on growth opportunities in rapidly developing markets, and to make significant progress in our ambition to be a leader in low carbon steel production," said ArcelorMittal CEO Aditya Mittal.
As GMK Center reported earlier, in 2021 ArcelorMittal cut production of steel by 3.3% compared to 2020 – to 69.1 million tons. The shipment of steel products for the year decreased by 9% – to 62.9 million tons. Production of iron ore decreased by 7.4% – to 26.2 million tons, and the shipment of raw materials – by 8% to 26 million tons.
ArcelorMittal is a leading global steel and mining company with presence in 60 countries and production assets in 18 countries.
---
---