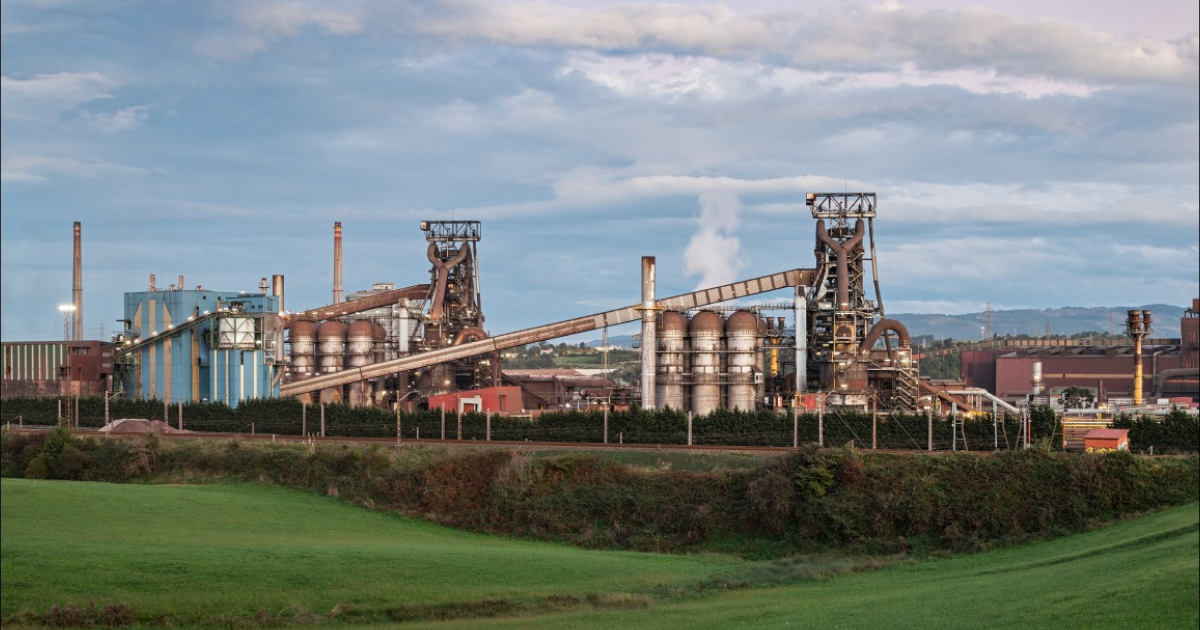 ArcelorMittal Gijón
The unit was stopped on March 22, 2023, when a fire broke out during routine maintenance of the blast furnace
ArcelorMittal Corporation, one of the world's largest steel producers, has announced plans to restart blast furnace (BF) A at its Gijón, Spain plant. Kallanish reports about it.
The unit was shut down on March 22, 2023, when a fire engulfed the blast furnace during scheduled maintenance. The fire is believed to have been caused by an internal reaction when the pig iron came into contact with water in the furnace crucible.
«We expect to resume operation of blast furnace A by the end of next week, after we finish the reconstruction of the refractory lining,» the plant representative said.
Over the past three months, specialists have been cleaning the blast furnace from solidified pig iron. The process required the use of explosives to destroy the hardened material that had settled on the walls of the furnace.
«After assessing the consequences of the incident and damages by experts from the technical department and other specialists who have already dealt with similar accidents, we decided to repair the blast furnace A. The useful life of the unit will currently be 2 years – until 2025,» commented ArcelorMittal.
The ArcelorMittal plant in Gijón is equipped with two blast furnaces with a total capacity of 4.7 million tons of pig iron per year. During the downtime of blast furnace A, blast furnace B continued to operate in normal mode.
As GMK Center reported earlier, blast furnace A was restarted in February 2023. The unit has been idle since the end of September 2022 due to uncertain economic prospects and unfavorable market conditions. The blast furnace was expected to operate until 2025, when it could be replaced by a direct iron reduction plant as part of a decarbonisation plan announced by the company in 2021.
The Spanish government recently approved the funding decarbonization project for the ArcelorMittal plant in Gijon in the amount of €450 million. The company plans to build a direct reduction iron plant with an annual capacity of 2.3 million tons, thereby replacing two blast furnaces. The commissioning of the unit is planned for 2025.
---
---