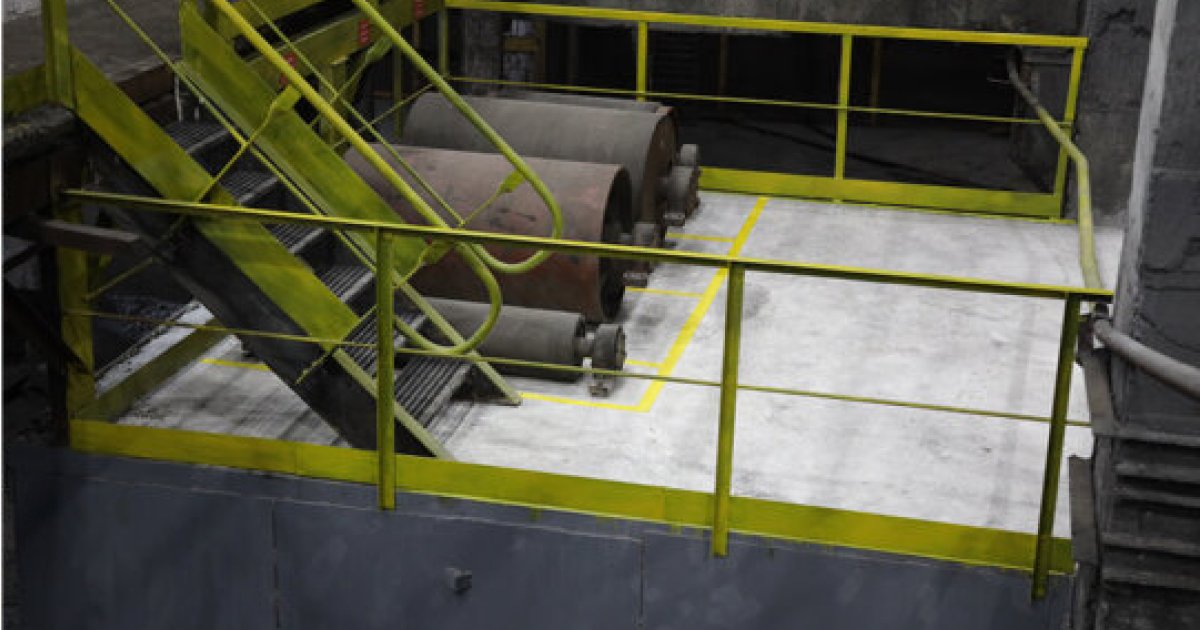 The workers of the ore beneficiation plant have equipped a new site for storing spare parts
ArcelorMittal Kryvyi Rih is speeding up repairs of equipment at the mining department's ore beneficiation plant (OBP) №1. This is stated in newspapers «Metalurg's» press release.
Employees of OBP №1 have equipped a new site for spare parts, thanks to which equipment maintenance will become faster and safer.
Currently, ore beneficiation plant №1 is idle due to the war. At the same time, workers continue to repair, restore and improve the factory's units.
Ore beneficiation plants produce iron ore concentrate, which is transported from the workshop to the warehouse by powerful conveyors. Conveyor belts move with the help of drums. The load on the units is considerable, so they need to be serviced or replaced in time.
"A reserve of drums should always be at hand. Previously, we stored this equipment on an improvised platform in the middle of the workshop. To get the drum to the conveyor, it had to be transported from span to span, which took time. On the transportation route, vehicles were driving and people were working, which was not safety," says Yuriy Kolyvashko, mechanic of the filtration and conveyor section of OBP №1.
The new site was equipped on the former place for production equipment. There, a new foundation was poured, a frame was welded, and a guard barrier for safety and convenience.
Currently, the site stores only tested, ready-to-replace drums – new or already repaired.

As GMK Center reported earlier, ArcelorMittal Kryvyi Rih repaired the gallery of the bulk materials supply tract in the converter shop. The length of the gallery where these conveyors are installed is 216 meters. Repair work lasted almost a year.
The company also carried out major repairs of generator GP-4000 of the skip lifting machine. The repair was carried out during the temporary shutdown of the metallurgical processing. The equipment is located in the mine at a depth of 1,000 m.
---
---