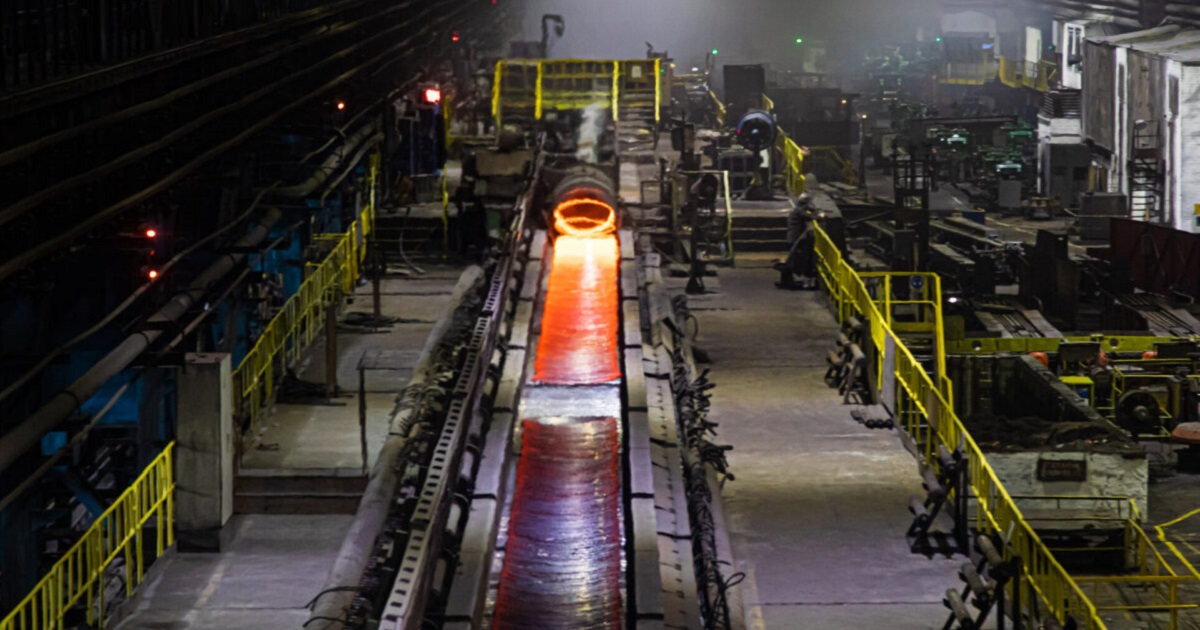 (с) metalurg.online
The shop produced the first after a long break 160 tons of wire rod with a diameter of 11 mm
ArcelorMittal Kryvyi Rih launched after a long break rolling shop №3.
According to the company's official Facebook page, it has already produced the first 160 tons of wire rod with a diameter of 11 mm.
According to employees, the company got orders from Ukrainian companies.
"We still have an order for a wire rod of 8 mm, 8.5 mm, 5.5 mm, rebar №8. Our customers are Ukrainian enterprises that produce ropes, metal products, as well as products for welding equipment," said Pavlo Veselkov, company's senior employee.
Earlier Mauro Longobardo, ArcelorMittal CEO, said that in June the company plans to reach 70% of its capacity and sell 650,000 tons of products, of which 200,000 tons are metal products and 450,000 tons are iron ore concentrate.
GMK Center reported that ArcelorMittal started shutting down steel production on March 3. At the same time, iron ore mining, despite the martial law, continued.
On April 12, the company blew up the blast furnace №6. And blast furnace the №9, the largest in Europe, to be launched no earlier than June, after reaching 50% of steel capacity.
In Q1 2022, ArcelorMittal reduced its total output by 25% compared to January-March 2021, to 860,000 tons. Steel production fell by 22.5% in three months to 930,000 tons, and cast iron by 27%, to 1 million tons.
ArcelorMittal Kryvyi Rih is a full-cycle steel enterprise belonging to the ArcelorMittal Group. The plant has the entire production chain, from iron ore mining and coke production to the finished metal products production. ArcelorMittal Kryvyi Rih produces semi-finished and long products.
---
---